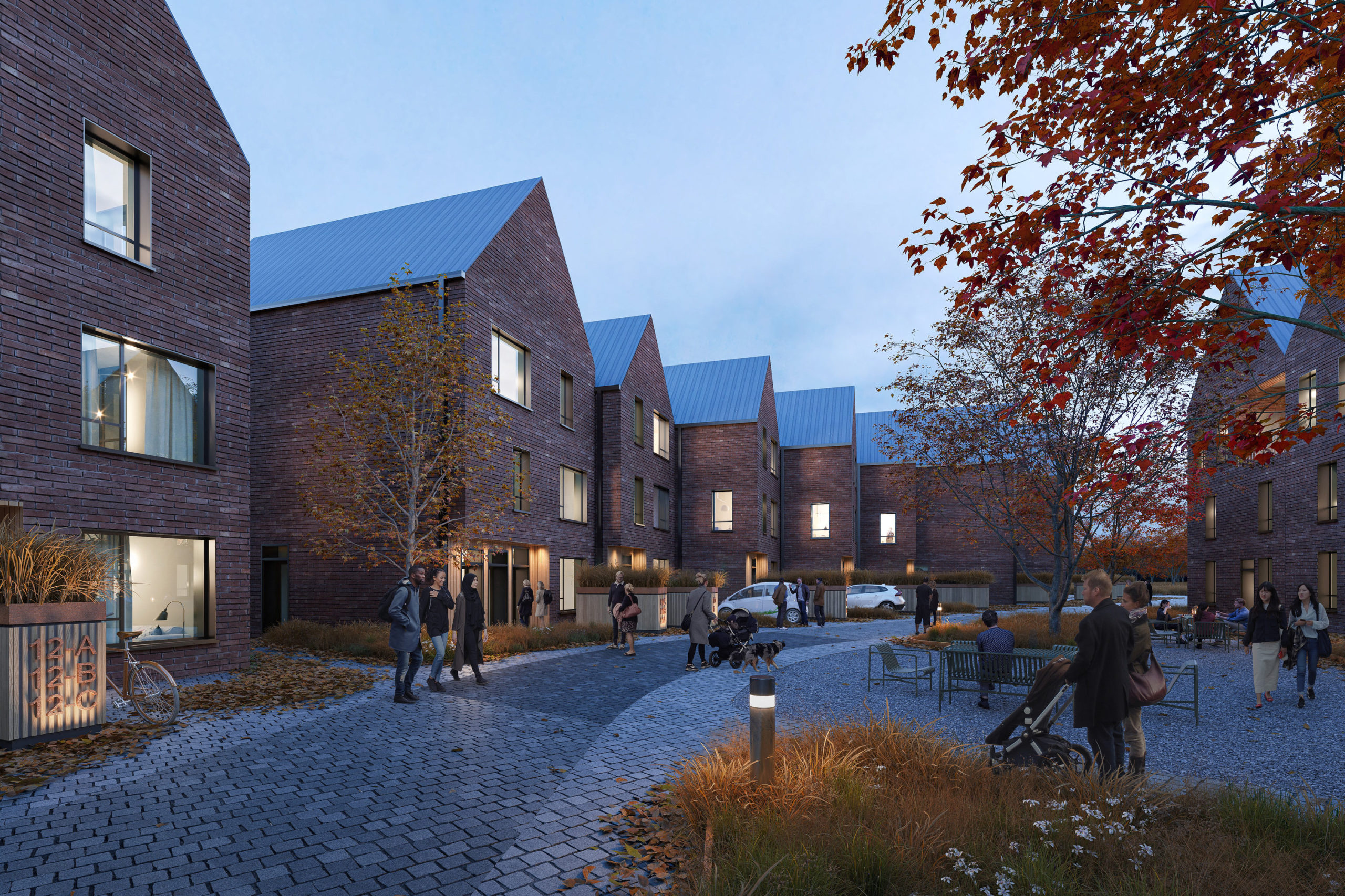 Location

Several locations across Canada

Client

Kindred Works

Completion

ongoing

Project type

Mixed-use, Heritage, Residential
View full project credits
"We're trying to pioneer an approach to property development that creates social, economic and sustainability benefits for everyone. We understand that Canada is facing an unprecedented housing crisis. We think we can be part of the solution." 
Kindred Works is re-imagining housing in Canada by leading a coalition of values-aligned partners, including KPMB, that together are building beautiful, sustainable, and attainable rental housing for generations to come. 
As a scalable model, the portfolio will deliver housing for 34,000 people by 2037 and one third will be below market rate. Presently, there are plans to transform St. Luke's in Toronto, Queenswood in Ottawa, and numerous other under-utilized properties into sustainable, residential buildings and gathering places with Kindred Works.  
Each project will fit broadly into one of three typologies:  
Gentle Densification: Low-to-mid-rise projects designed to enhance existing suburban neighbourhoods by filling in spaces or undeveloped areas. The addition of community amenities, group activities, and social clubs to these projects will help bridge the needs of new and established residents.

 

Urban Houses: Mid-rise, multi-unit projects with retail and community spaces integrated at the base to empower mixed-income families and individuals to become part of engaging neighbourhoods. Residents in these buildings will be able to easily and quickly access benefits such as support groups and childcare.

 

Heritage: These projects breathe new life into historic urban church sites. Existing church buildings will be transformed into multipurpose shared spaces, new homes will be built on the surrounding land, and the sense of community and belonging that have always existed on these sites will live on in a new population of people.

 
The projects will also undergo a full embodied carbon analysis and most properties will use mass timber, geothermal heating and cooling technologies, passive strategies, and other sustainable solutions, including the portfolio's offsite manufacturing facility. The manufactured structures will be energy-efficient, faster to construct, and essential for quality assurance and quality control. 
Guided by the many lessons exposed by the pandemic, the overall approach to these properties prioritizes qualities that are fundamental to human well-being: access to nature, natural light, sunshine, views, fresh air, and well-built, gracious spaces to live in. 
This will be the world's first comprehensive portfolio converting under-utilized properties into a beautiful ecosystem of homes across Canada that are attainable and climate-safe. At the heart of the vision is a belief that "a secure, spacious, beautiful and stable home is the foundation for unlocking individual and collective potential." What's more, Kindred Works aims to be net positive by 2030.
"These are very ambitious projects and a very exciting form of housing that can perhaps create a new model in our cities," says founding partner Marianne McKenna. "This will allow a broader community to be able to stay in cities and have affordable places to live in a rental market."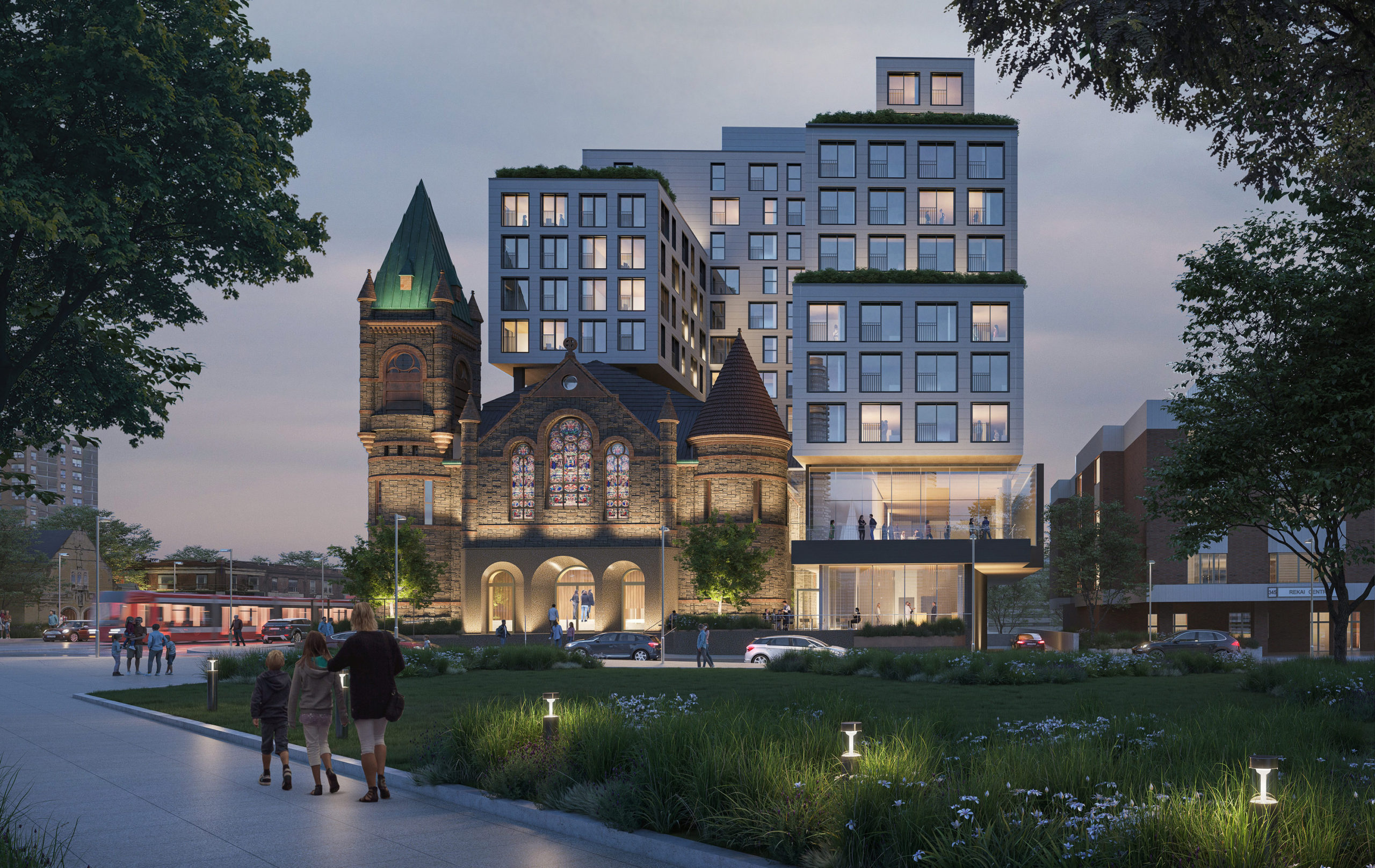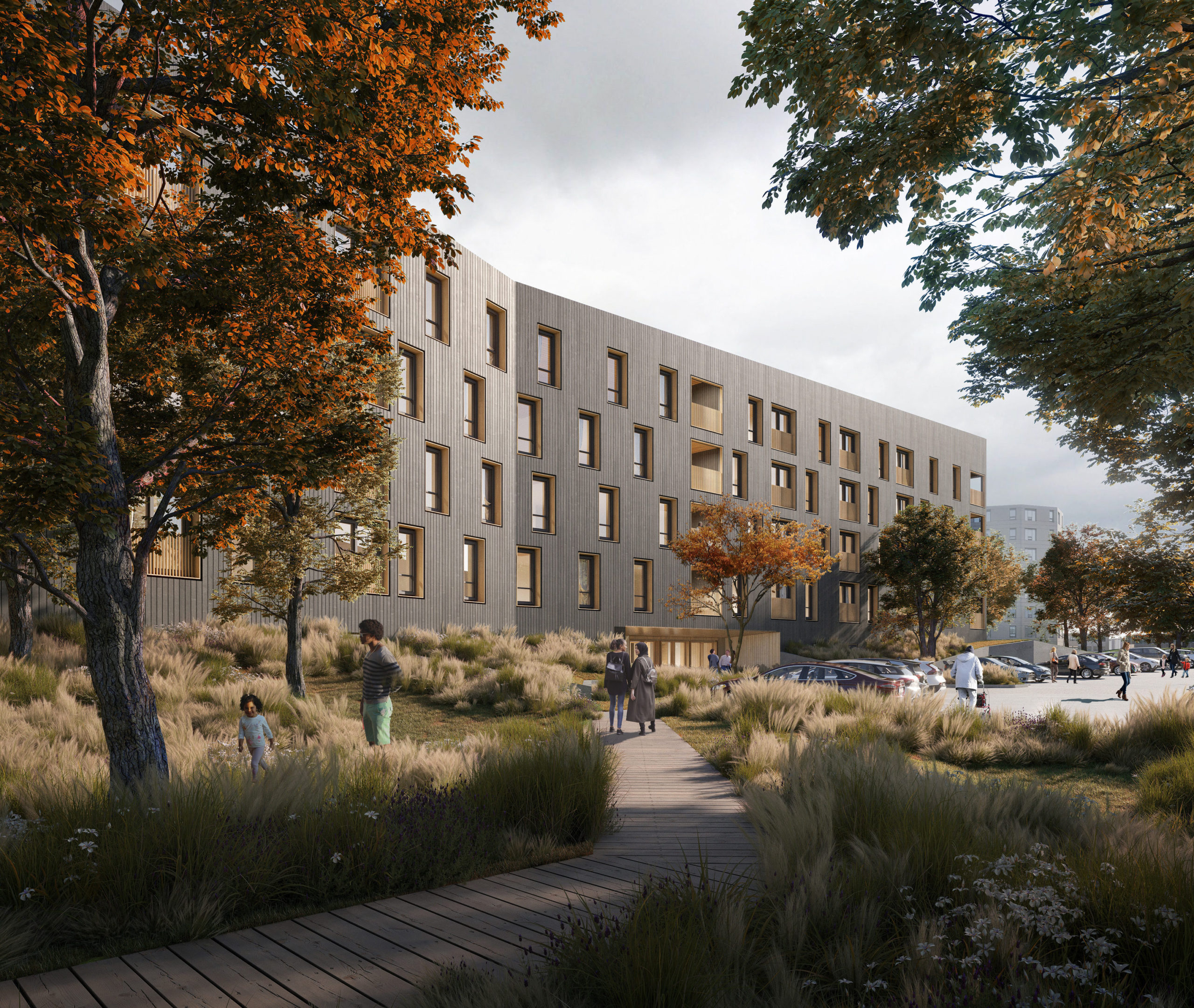 Portland Commons, Saint John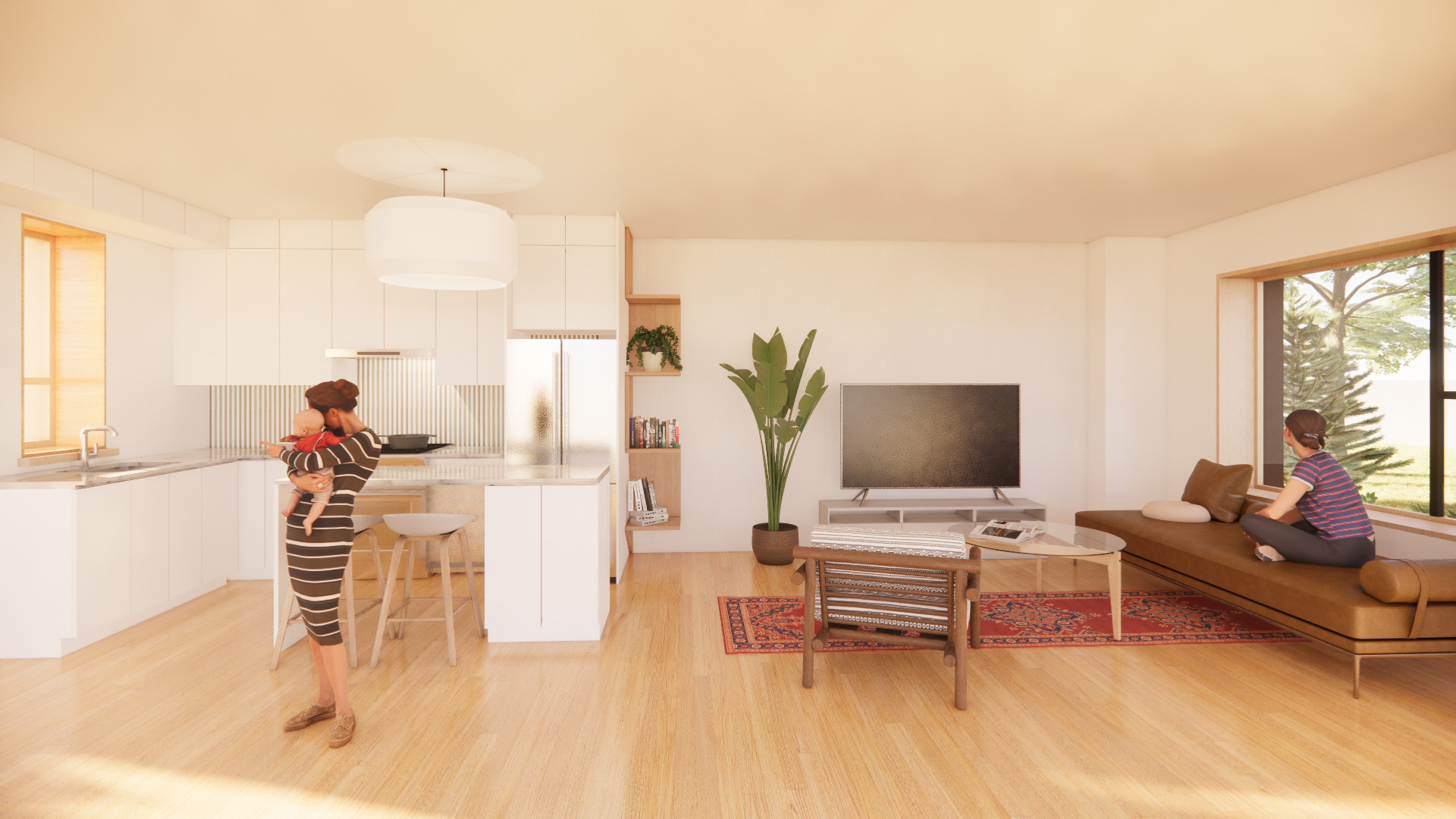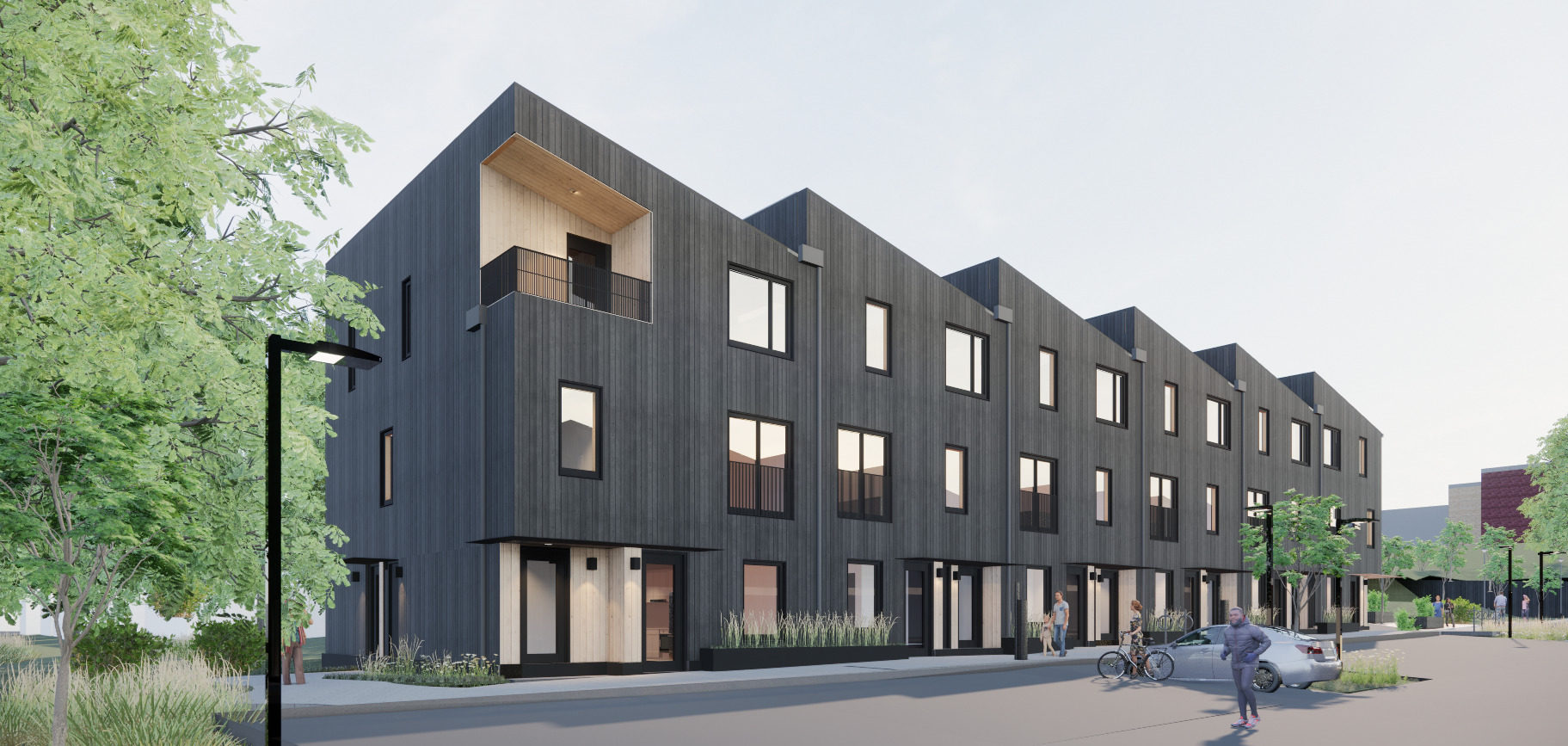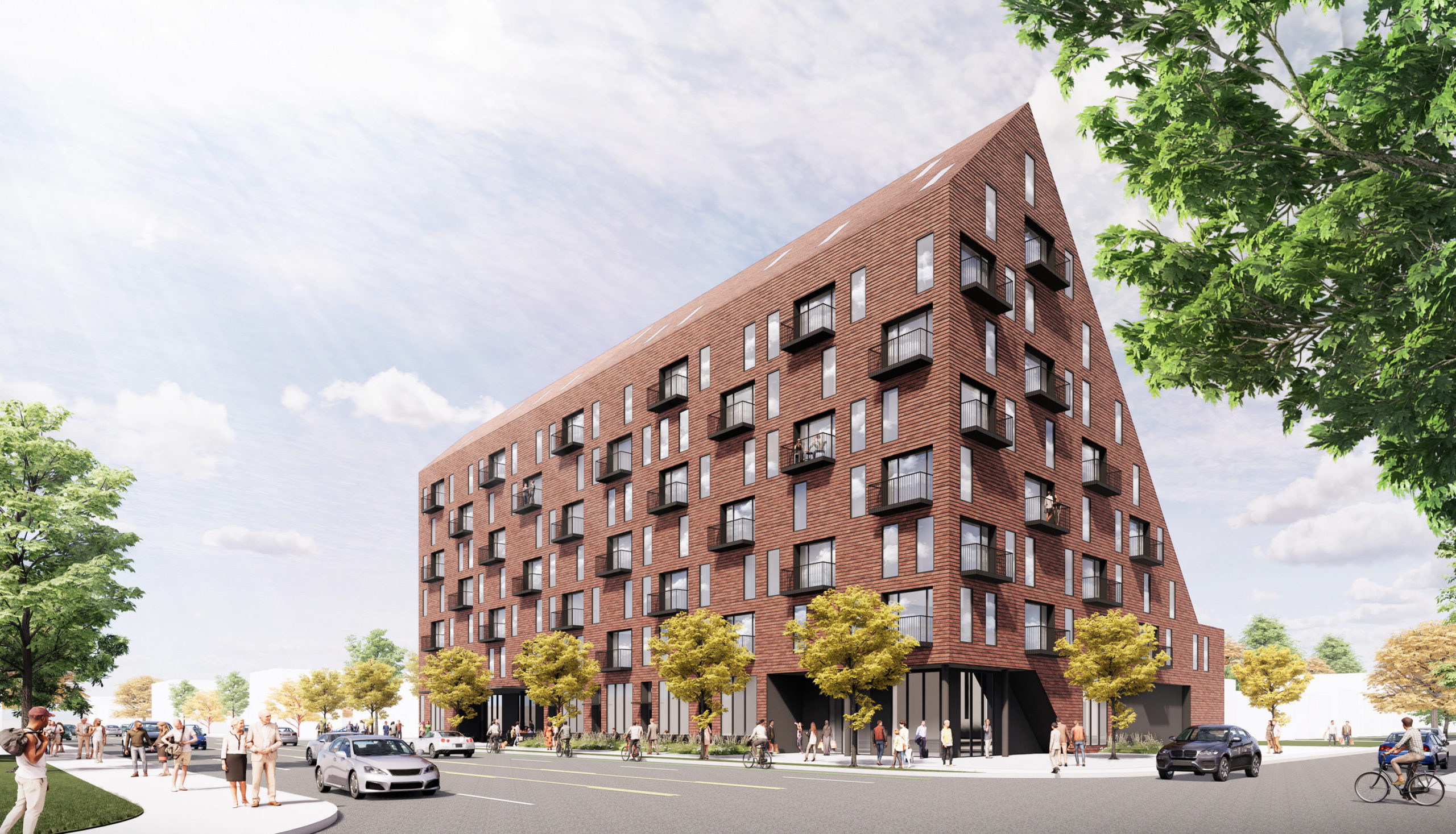 Wilmar Heights, Scarborough