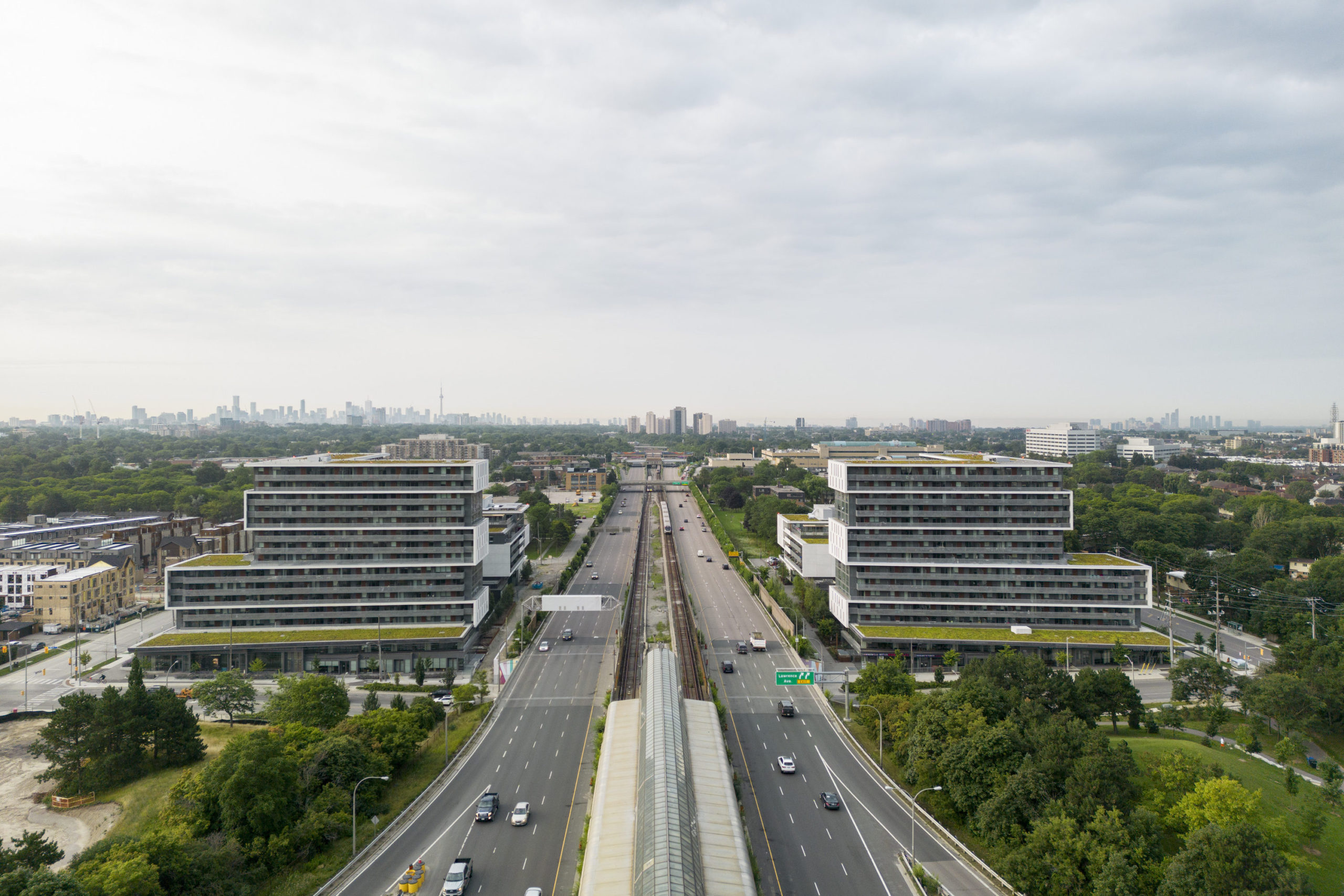 Location

Toronto, Ontario

Client

Toronto Community Housing Corporation (TCHC) with HDI (Context Development Inc. and Metropia)

Architects

KPMB Architects / Page + Steele IBI Group (Phase 1a); KPMB Architects / Gluck Partnership Architects (Phase 1b)

Completion

2018 (Phase 1a); 2020 (Phase 1b rental); 2021 (Phase 1b market)

Size

217,667 ft² / 20,222 m² (Phase 1a); 96,487 ft² / 8,964 m² (Phase 1b)

Project type

Interiors, Mixed-Use, Residential
View full project credits
Toronto Community Housing's largest Revitalization project
Lawrence Heights comprises two large mixed-use sites that are located on either side of the Allen Expressway and the Spadina/University subway line at Yorkdale Station. An iconic pair of developments is sited strategically to form a distinctive gateway to the renewed Lawrence Heights.
The project represents the first phase of an ambitious 100-acre revitalization of Lawrence Heights by Toronto Community Housing in partnership with private developers. Phase 1A includes retail at grade and commercial offices at the second floor, along with Market Condominium (316 units) and Rental housing (77 units). Phase 1B includes retail at grade, Market Condominium (308 units) and Rental Housing (78 units). In Phase 1, up to 3,000 sq. m. of new commercial space for retail and services will be developed.
One of the stated goals was to ensure that the affordable housing is equivalent in quality of expression and design as the area's market housing. The design sets a new precedent and higher standards for contemporary design in the precinct and its success in the market place to date is a testament to that.