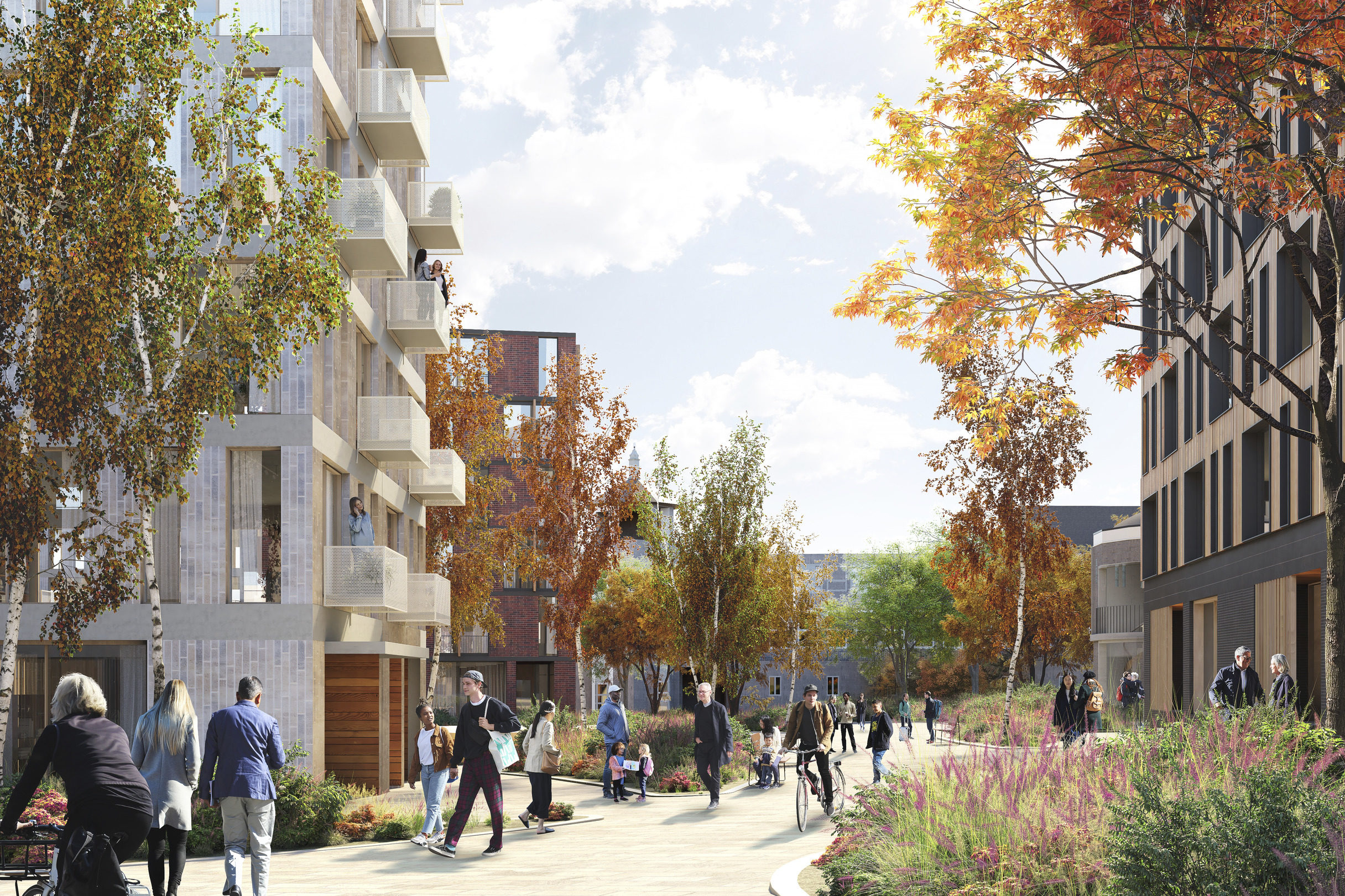 Location

North York, Ontario

Client

Markee Developments

Architects

KPMB Architects

Completion

Ongoing

Size

900,000 ft² / 83,613 m²

Project type

Mixed-Use, Residential
View full project credits
Tyndale Green is a new residential community located in North York, a municipality just outside of Toronto, that will be affordable, vibrant, beautiful, livable, sustainable, and sensitive to its surroundings. The project expands and transforms the Tyndale University campus that occupies a mid-century complex that was originally the motherhouse of the Sisters of St. Joseph. The aim of the project is to evolve the campus into an affordable mixed-use district with a university at its core while taking into consideration the distinctive and natural setting at the edge of Toronto's ravine system and recreational trail network.
Set in a pastoral landscape, the Tyndale Green neighborhood will include 1,500 purpose-built residential rental units, 50% of which are proposed to be affordable workforce housing, a new daycare facility, and a new community recreation centre. Inspired by European university campuses and Scandinavian urbanism, the built form of the district is predominantly mid-rise, with six-to-eight storey buildings framing open courtyards. Three taller buildings–12 to 20 stories–are located strategically to mitigate shadow impacts and create appropriate transitions to the surrounding neighbourhood.
Design excellence, heritage preservation, environmental sustainability, walkability, and livability are key drivers of the design concept. New residential buildings will frame a series of public open spaces, including two new public parks and a central ceremonial "academic green" shared by residents and members of the university community.
New residents, members of the neighbouring community, and the existing Tyndale University community will share a lush and walkable system of pedestrian pathways that meander through the setting, connecting all the public spaces and knitting together the ravine trail system and the existing neighbourhood fabric. Tyndale Green will be conveniently located within walking distance of bus, subway and regional GO train service exemplifying how Toronto's inner suburbs can be transformed into complete, walkable communities that provide much-needed housing supply in a growing city, while also providing benefits for existing community members.
​​The vision for Tyndale Green is to set a number of exciting precedents for affordable housing in the City of Toronto. The key elements driving the design process to realize the vision are: high quality affordable rental housing, a vibrant green public realm, sensitive integration to the neighbouring community, excellence in design quality and environmental stewardship,  and sustainability and respect to the ravine landscape.