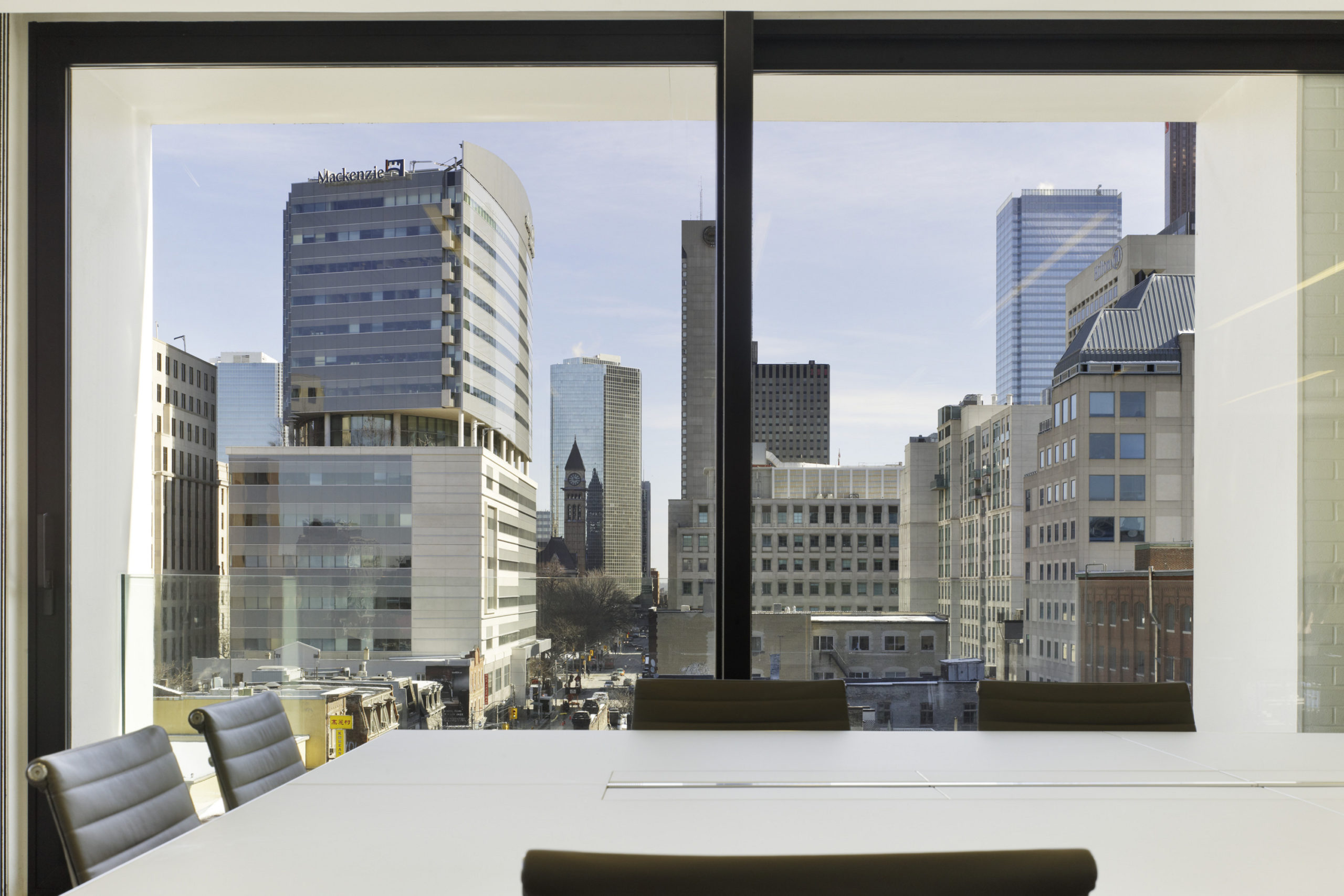 Location

Toronto, Ontario

Client

CTV

Completion

2008

Size

10,000 ft² / 929 m²

Project type

Interiors, Office
View full project credits
Located on the top floor of Toronto's iconic 299 Queen Street West, the design of the CTV executive offices takes cues from the spaces found throughout the existing building and emphasizes flexibility and openness.
The executive team for Canada's largest private broadcaster was originally located outside Toronto in Agincourt. Now housed in a suite of offices in Toronto's entertainment district, the design emphasizes visual and spatial connections to the city. Glass is used to create interior openness and a sequence of framed views to the varying cityscape. A balcony that houses the office's largest meeting space reinforces the connection to the Toronto skyline and is literally perched above the much-used and highly recognizable CTV parking lot.
The plan order creates a supportive platform for the many different interests of CTV, which is responsible for daily content on dozens of channels. The broadcast ready design is organized around a combination of private offices and meeting spaces used by the broadcaster's many different teams for a variety of circumstances. The openness of the plan facilitates the flow from offices to meeting rooms and provides flexible convertible spaces for the range of daily operations from small to large meetings, events as well as broadcasting.