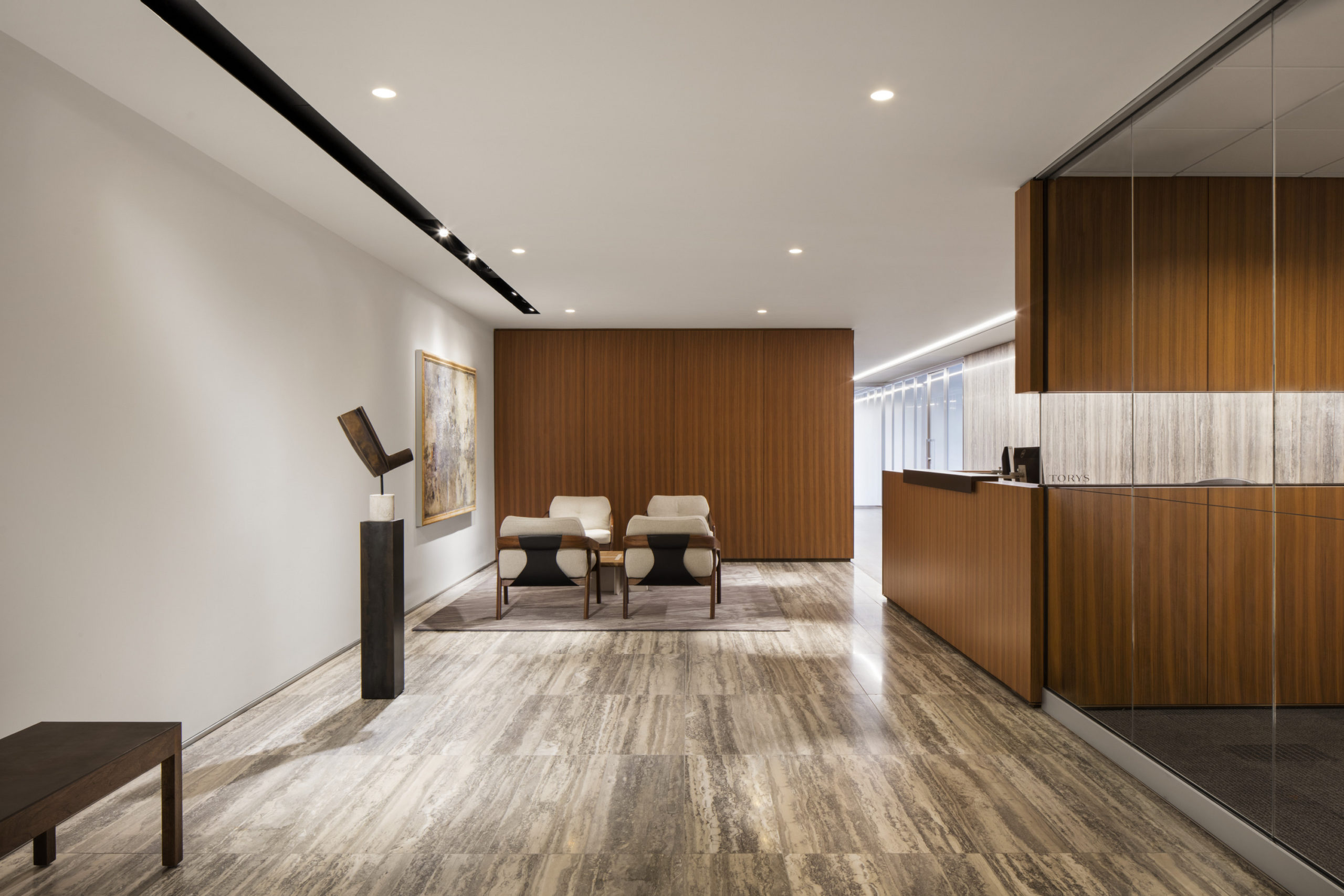 Location

Montreal, Quebec

Client

Torys LLP

Architects

KPMB Architects

Completion

2015

Size

5,000 ft² / 465 m²

Project type

Office, Interiors
View full project credits
The growing presence of a pre-eminent legal brand.
Toronto-based Torys LLP, founded in 1941, is a top-tier North American practice representing prestigious companies in Canada and globally. After completing the renovation of Torys' Toronto and Calgary offices, KPMB was invited to design their office in Montreal.
Consistent with the Toronto and Calgary offices, the plan order uses the same guiding principles; the ends of corridors are kept open, office pods have glass fronts, and the gallery space is created to showcase their Canadian art collection.
Montreal is a small space servicing one practice group. In addition, it also gives presence to the Torys brand in the city and the opportunity to host Torys large client base in Montreal.
The design underscores Torys dedication to the practice of law and to reinforce Torys commitment to quality, excellence and Canadian culture. The project has served visually and functionally to firmly establish Torys' presence in the Montreal market.