The Globe and Mail Office Interiors and Corporate Event Space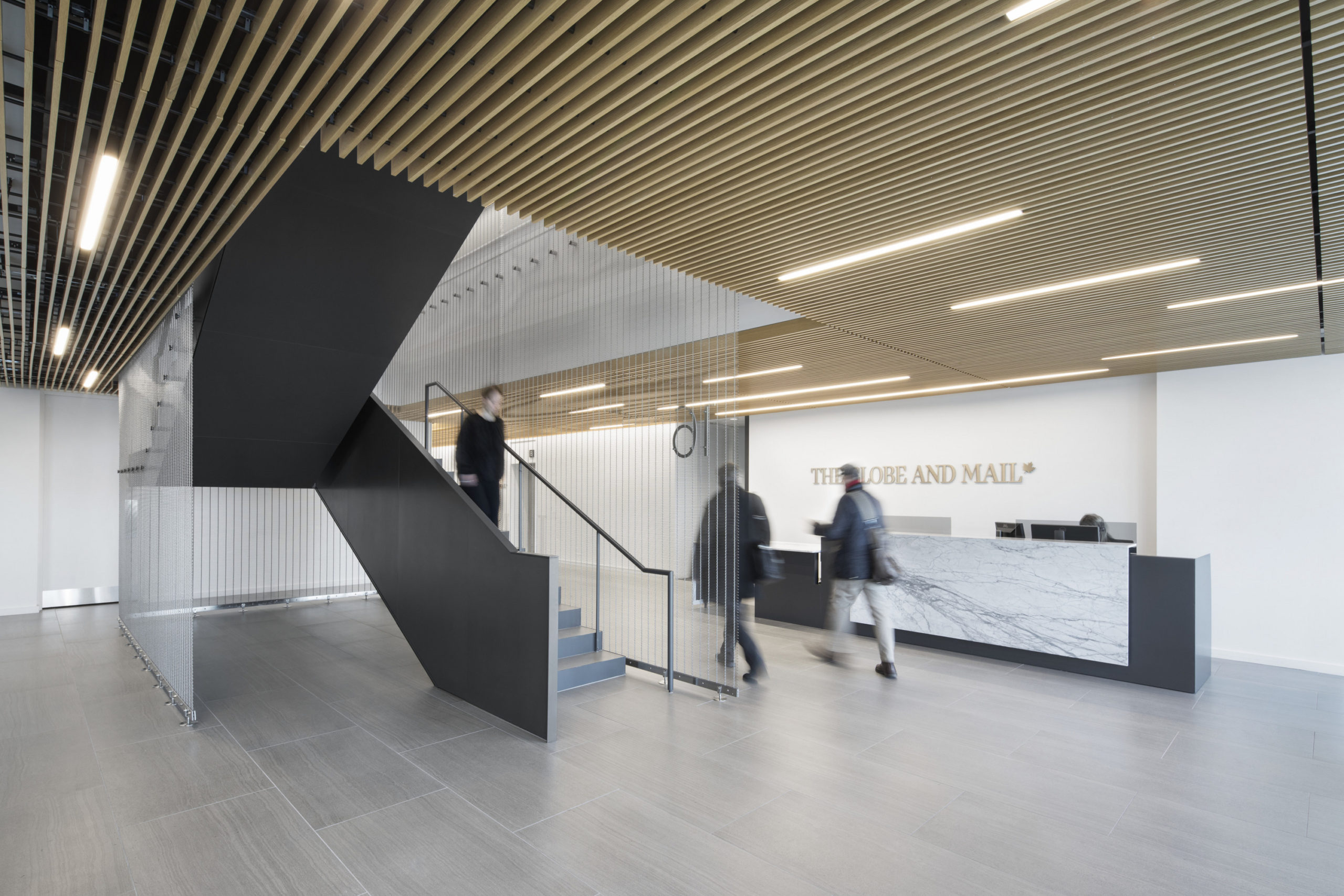 Location

Toronto, Ontario

Client

The Globe and Mail

Completion

2017

Size

89,000 ft² / 8,268 m²

Project type

Culture, Hospitality, Interiors, Office
View full project credits
The evolving digital era is transforming the world of journalism moment to moment. Like every media business The Globe and Mail is faced with the challenge of adapting to radical and rapid change in news content generation and distribution catalyzed by mobile technology, the Internet and social media. KPMB has been working with the Globe and Mail since 2011 to explore a number of iterations for a new workplace that would ensure its leadership role in the content economy.
The creative transformation of both the workplace and the image of The Globe and Mail inspired the full consultant team. The commitment of The Globe and Mail to an open flexible environment represented a dramatic shift in communication levels across departments and supported significant business opportunities and creative strategies that were emerging for producing and distributing news.
Future proofing was a key design objective, as was the imperative to deliver an open, flexible, interactive, and fluid work environment to enable journalists to embrace digital innovation.