150 Dan Leckie Way, Toronto Community Housing Corporation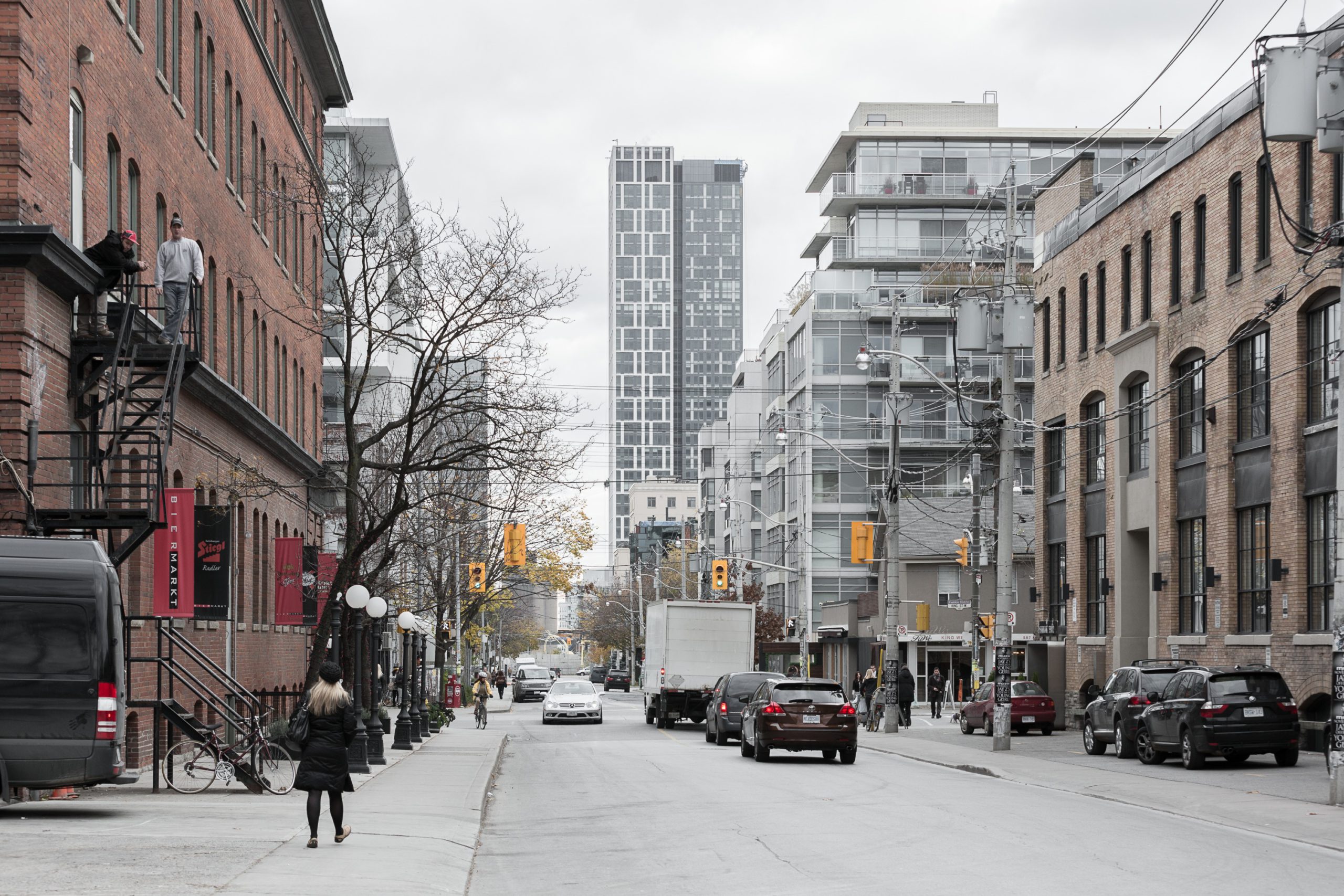 Location

Toronto, Ontario

Client

Toronto Community Housing Corporation (TCHC) with Context Development Inc.

Architects

KPMB Architects, design architects; Page + Steele/IBI Group Architects, architects of record

Completion

2012

Size

536,000 ft² / 49,796 m²

Project type

Mixed-Use, Residential, Tower
View full project credits
Affordable family housing in Downtown Toronto
Toronto Community Housing (TCH) is the largest social housing provider in Canada and the second largest in North America. This project was planned and designed to fill a need for family-centred affordable rental housing in the rapidly developing Railway Lands West precinct. Not a typical residential building, our approach was to design a collective home for low income families that would foster a sense of real community.
The 41-storey tower and ten-eleven storey podium provide a total of 427 units and 49,796 square metres of social housing and amenities. The Grade related units form the base of the podium, with retail on the corner opposite the public park. Three and four bedroom units are designed in an innovative skip stop section which minimizes internal access corridors and maximizes play/study space within the family units.
A community multi-purpose room on the second level also addresses the park, and a communal kitchen, playrooms and day-lit laundry facilities line the landscaped courtyard that occupies the roof of the podium – the common outdoor living room for the community. The roof of the west section of the podium includes planter boxes for urban gardening by the residents.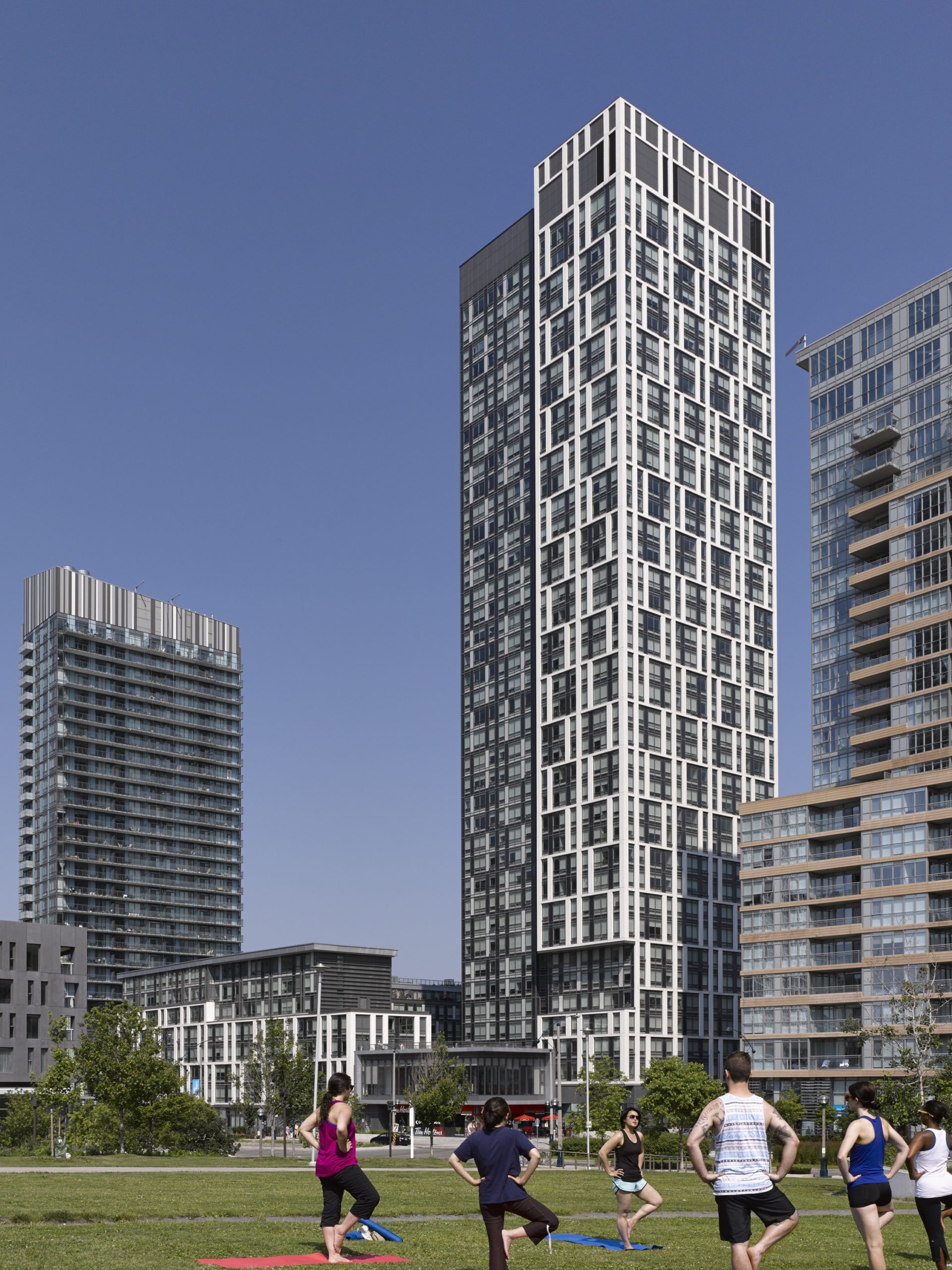 View north-west from Canoe Landing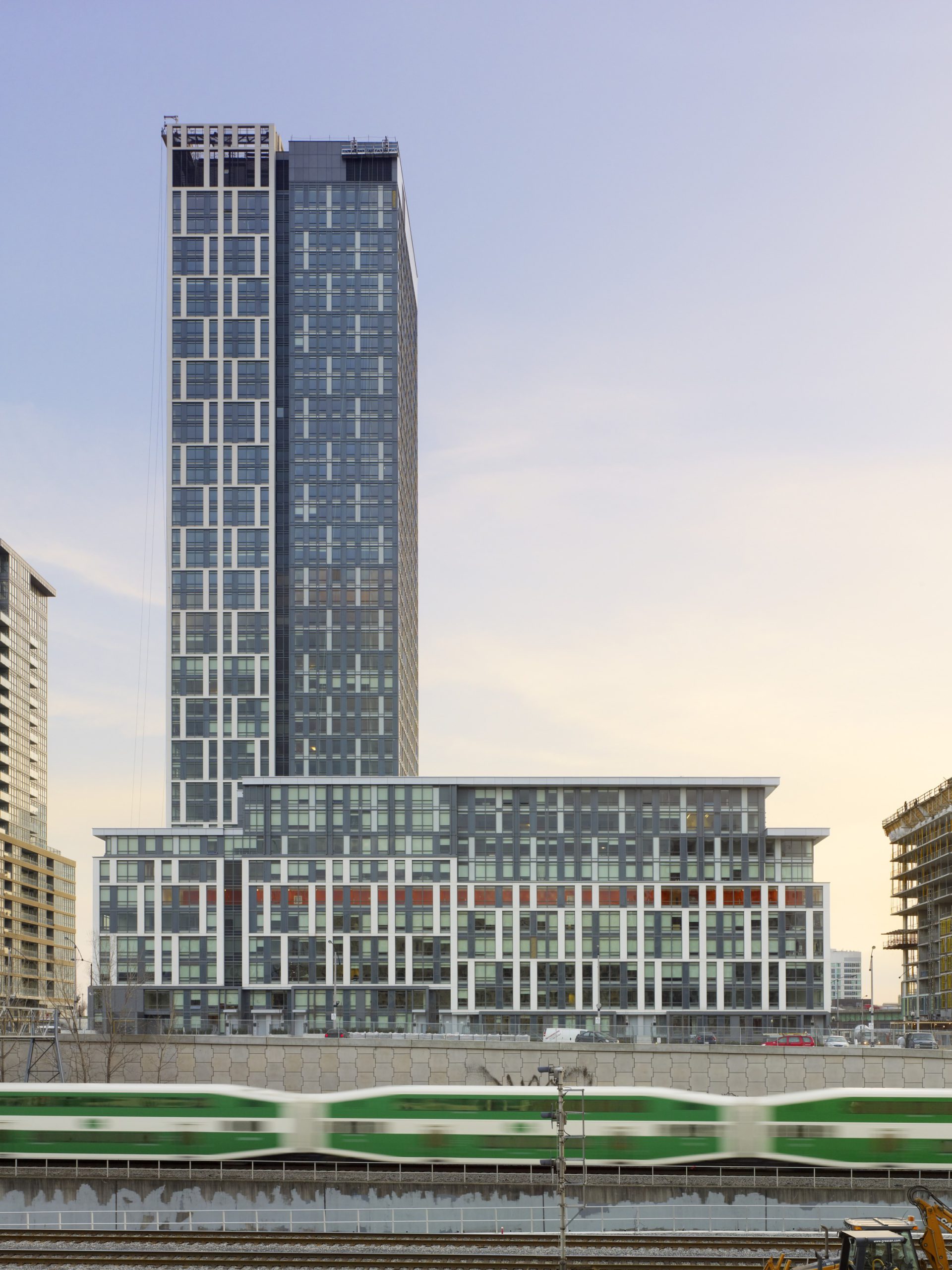 View south from the rail corridor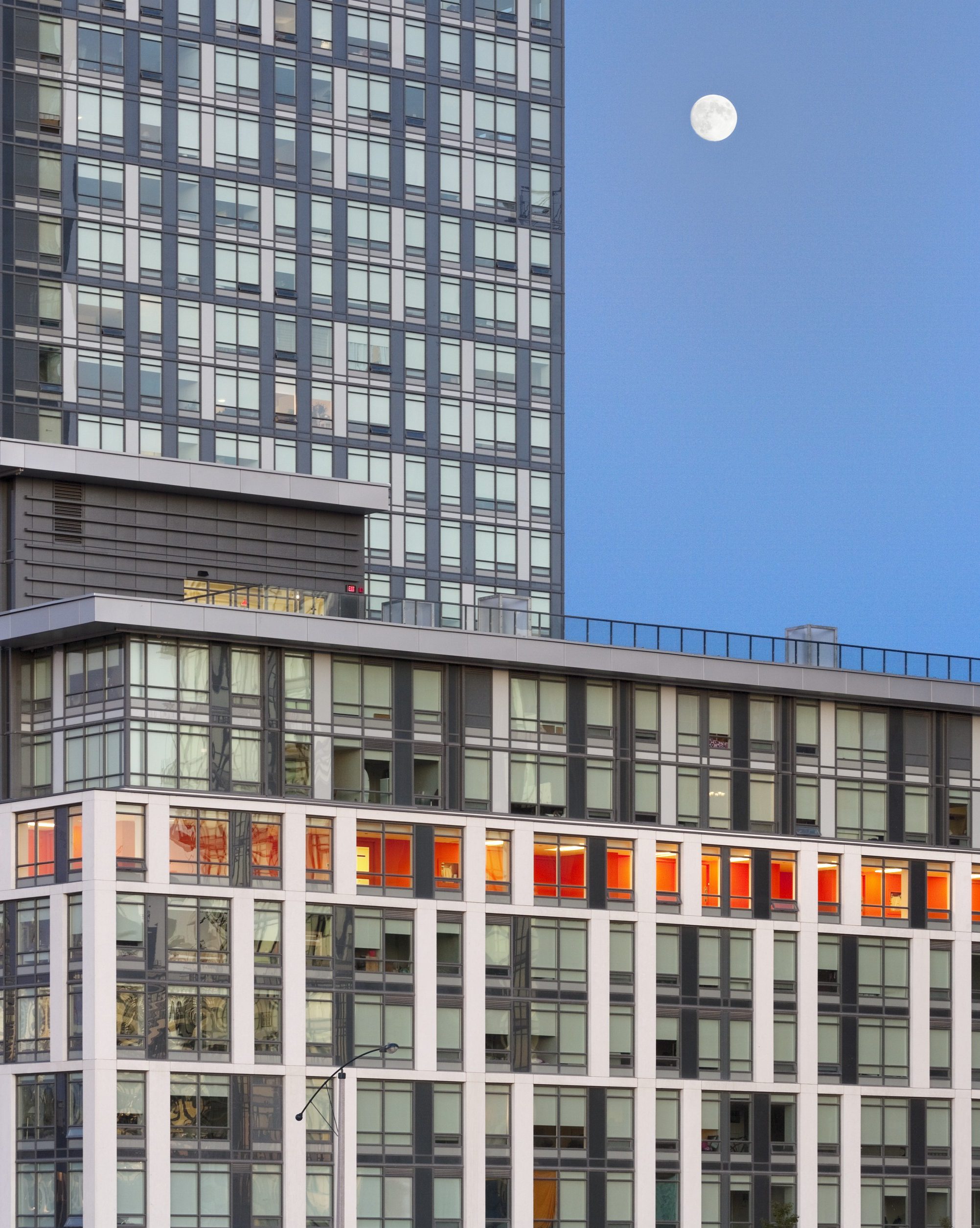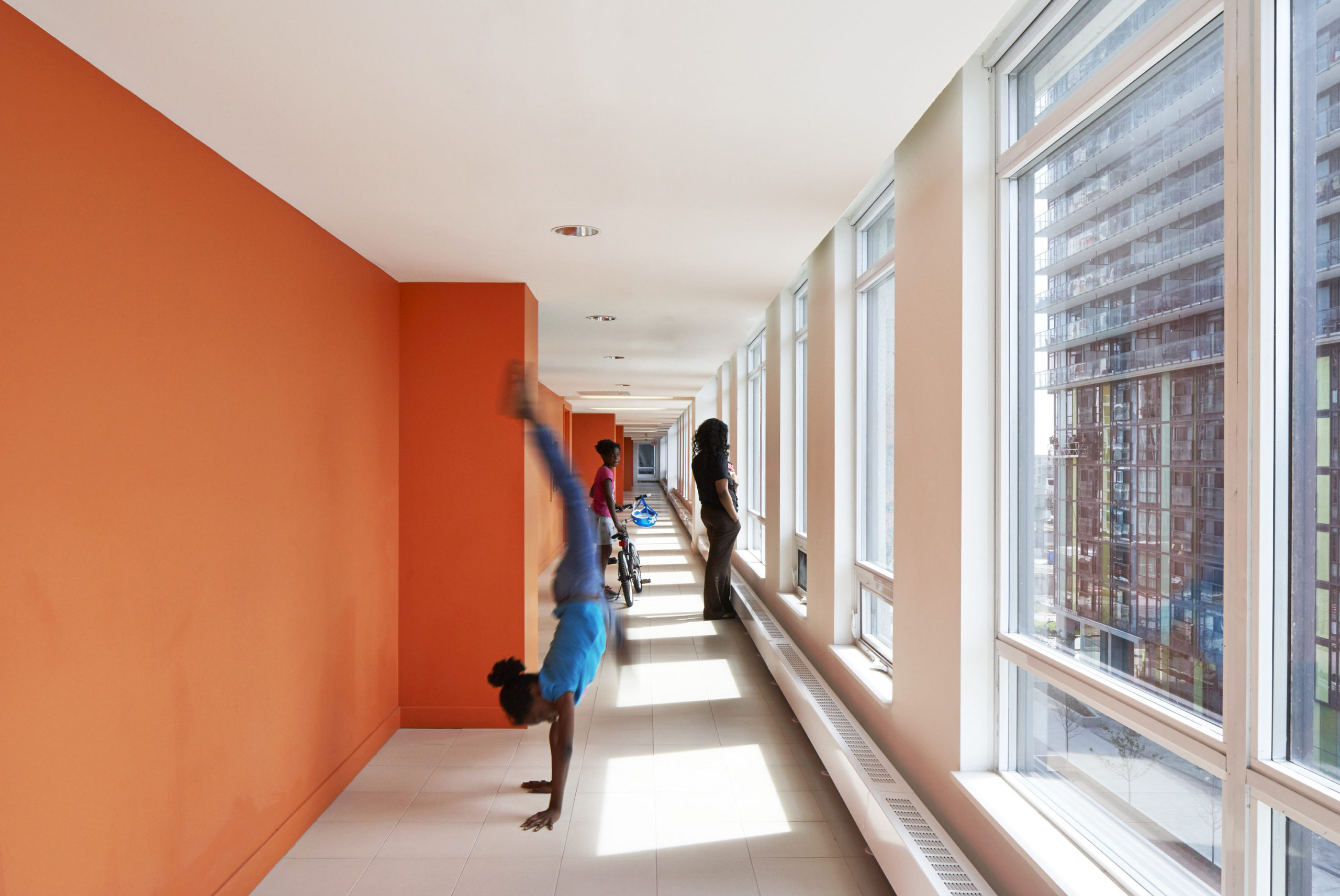 Accents of vibrant colours extend through all the public spaces. Fully glazed corridors are selectively organized at the perimeter to form local neighbourhoods within the development.