Orchestra Hall Renewal, Minnesota Orchestra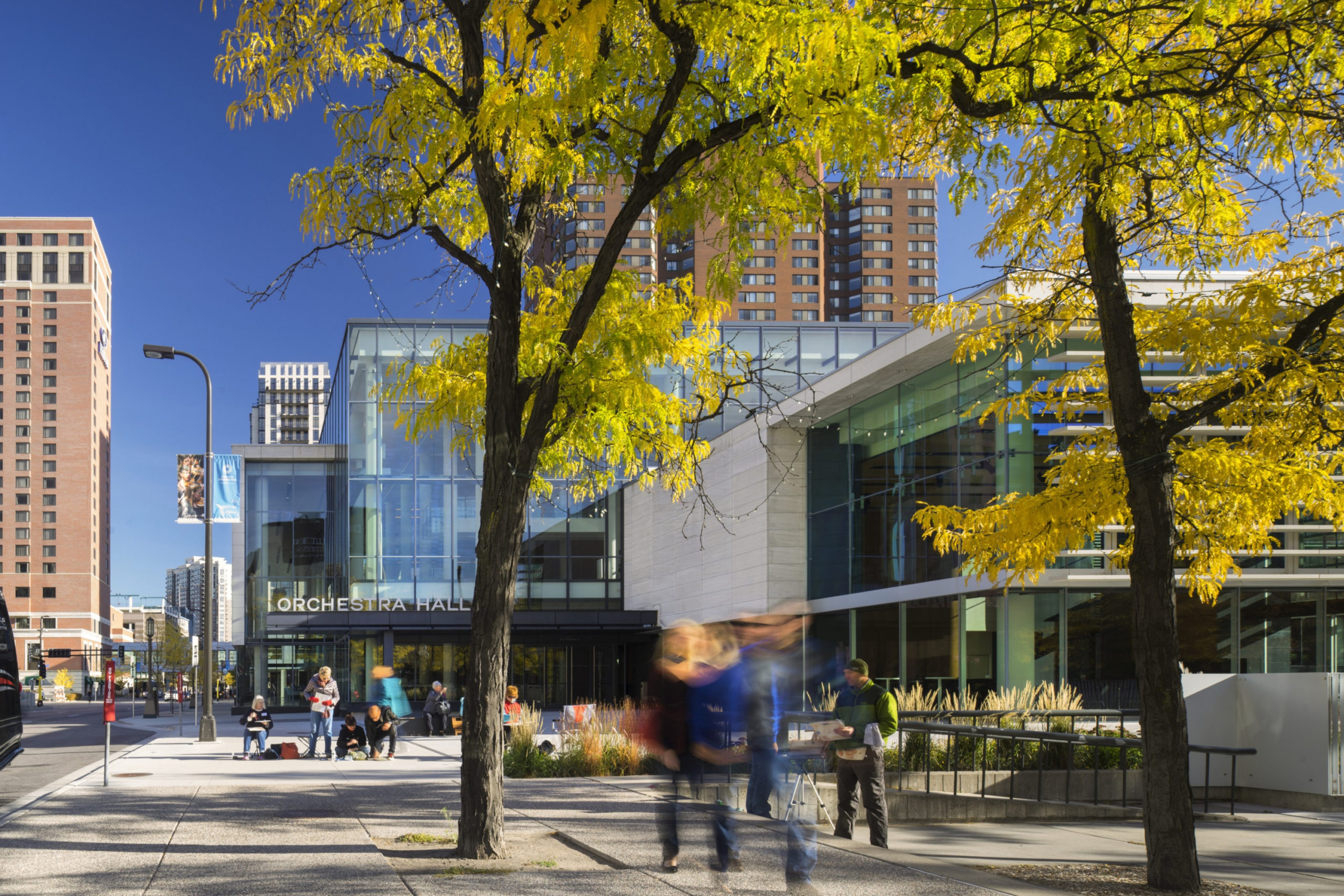 Location

Minneapolis, Minnesota

Client

Minnesota Orchestral Association

Completion

2013

Size

36,268 ft² / 3,369 m² newly added, in addition to 106,802 ft² / 9,922 m² renovated

Project type

Culture, Interiors
Balancing great artistry with financial viability for a sound future
Since its opening in 1974 Orchestra Hall has played a vibrant role in the cultural and civic life of Minneapolis. The original design by Hardy Holzman Pfeiffer focused on the auditorium experience; the lobby spaces were considered temporary and were to be replaced after 15 years. 39 years later the Orchestra embarked on a renewal project focused on enhancing patron experience and repositioning Orchestra Hall within its urban context.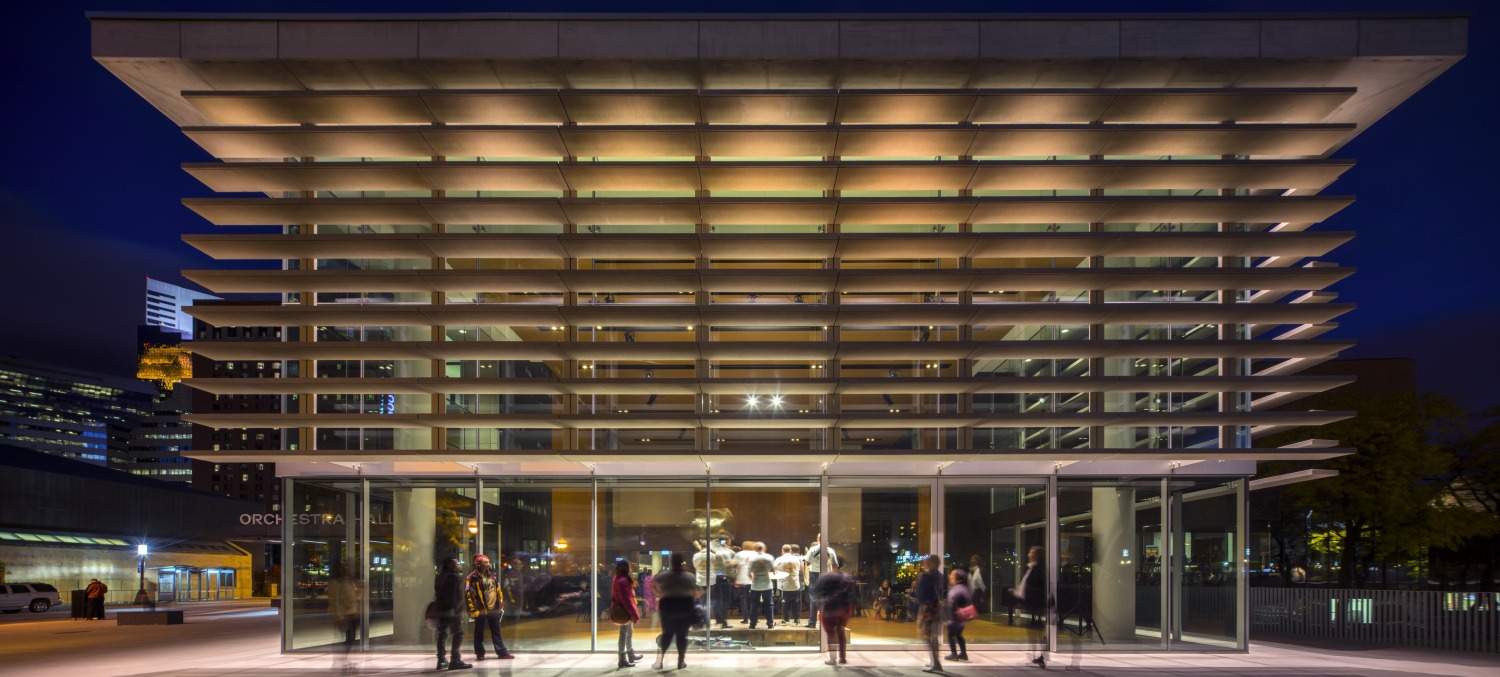 The 21,500-square-foot expansion provides a range of amenities and provides new accessibility. The transparency of the new lobby, with floor-to-ceiling glass walls, showcases the activity within and captures dramatic views of the Minneapolis skyline.
Within the concert hall itself, the acclaimed work of acoustician Cyril M. Harris has been preserved, and all new design elements defer to the iconic image of this classic modernist auditorium. Technical equipment has been updated, the material palette refreshed, and subtle adjustments to onstage acoustics allow musicians to better hear each other.
The design aligns with the Orchestra's mission to be a contemporary and welcoming institution committed to excellence. It is now one of the city's most desirable event venues. The emphasis on transparency and a new multi-purpose event hall, the Target Atrium, has infused new energy into the neighborhood. The design has delivered value beyond expectations in terms of invigorating The Minnesota Orchestra, expanding performance offerings and audiences, and driving a 75% increase in revenue. The project was awarded a prestigious "Good Design is Good Business" award in 2017.