Royal Conservatory TELUS Centre for Performance and Learning / Koerner Hall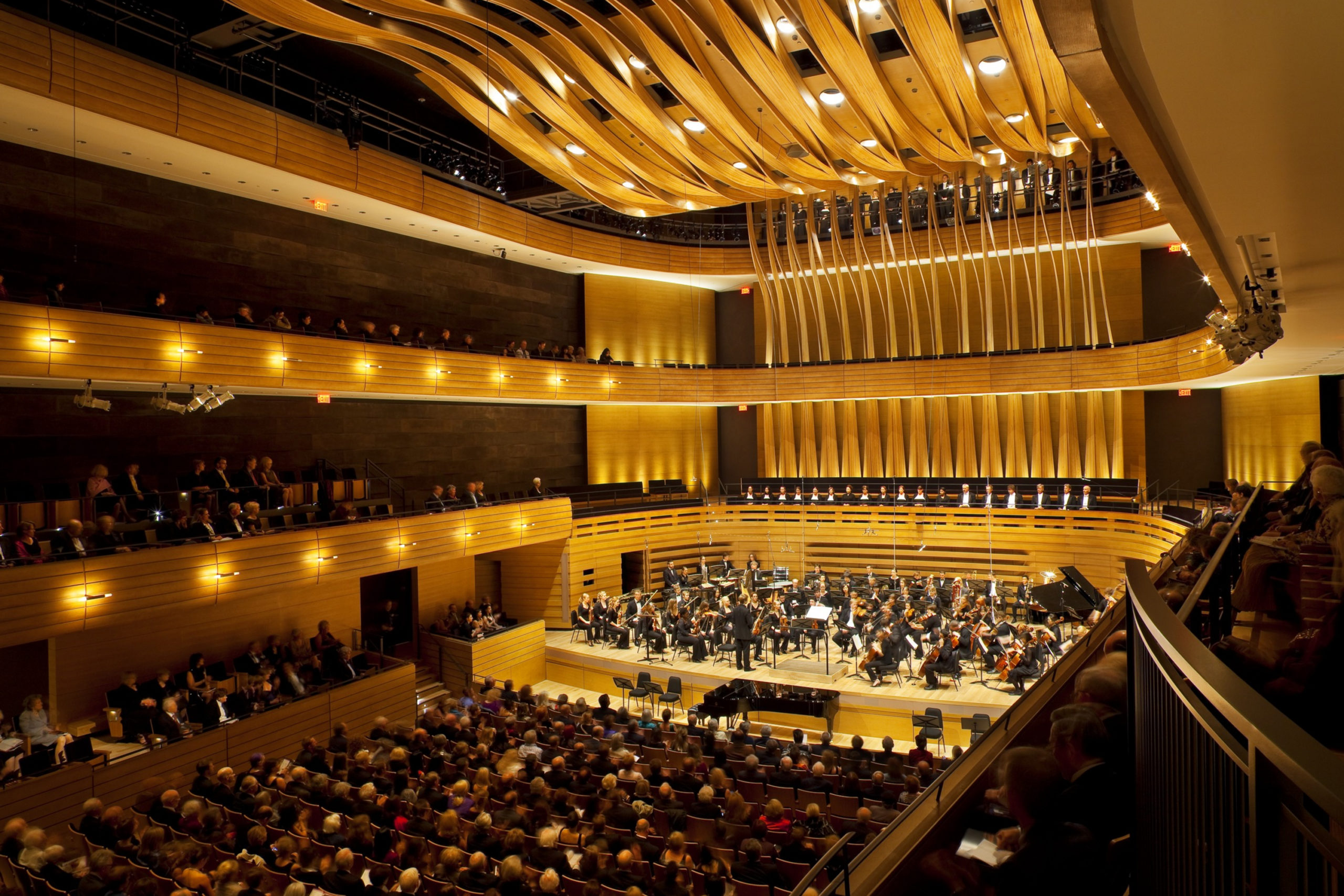 Location

Toronto, Ontario

Client

The Royal Conservatory

Completion

2009

Size

190,000 ft² / 17,652 m²

Project type

Culture, Education, Heritage, Interiors, Master Plan
View full project credits
Developing human potential through leadership in music and arts
The new TELUS Centre for Performance and Learning is the final phase in the Master Plan to build a new home for Canada's premier music and arts educator, the Royal Conservatory. KPMB, under the direction of Marianne McKenna, worked with the RCM to realize the vision set forth in the 1991 award-winning Master Plan.
Academic Cultural Hybrid
The overall project involved the progressive restoration of McMaster Hall and the construction of a new TELUS Centre for Performance and Learning to create a unique hybrid of a teaching and rehearsal facility and destination concert venue with three major performance venues. The space between the historic and new building is enclosed to create a sky-lit pedestrian court linking the Bloor Street entrance to the Concert Hall and Lobby. The glass and steel structure of the new addition provides a dynamic counterpoint to the polychromatic façades of the heritage buildings.
Defining a New Cultural Precinct for Toronto
The project occupies an important urban site in mid-town Toronto at the threshold of the University of Toronto's downtown campus and integrates Philosopher's Walk, a landscaped pedestrian route that runs through the campus. The design was strategically conceived to define a new cultural precinct for the City in concert with the transformation of the adjacent cultural buildings.
Respecting Heritage
Although the new additions are substantive in scale and size, the siting, massing and articulation is deferential to the 19th century heritage buildings on Bloor Street which have housed the Conservatory since 1962. The emphasis on transparency and contemporary building systems creates a dynamic counterpoint to the masonry walls when encountered from Philosopher's Walk.
Academic – Professional Conservatory
Designed to maximize the capacity and flexibility for integrating new technology and adapting to changes and growth in programs, the project includes 43 new teaching and practice studios, as well as the renovation of Ihnatowycz Hall (1898), 250-seat Mazzoleni Hall and 150-seat Temerty Theatre, a rehearsal space designed to replicate the acoustic quality and stage size of the Koerner Concert Hall and prepare students for live performance.
Cultural Venue
The 1,135-seat Michael and Sonja Koerner Concert Hall is the performance heart of the Conservatory, a world-class venue that has attracted international performers as a part of its inspired programming. The Hall is now renowned for both its acoustic excellence and its architectural beauty. Its undulating wood 'veil' integrated with the canopy above the stage define an iconic image for the RCM. Overall, the TELUS Centre emphasizes the primacy of acoustics to directly support the RCM's educational mission to nurture a creative society.