Royal Conservatory, Ettore Mazzoleni Hall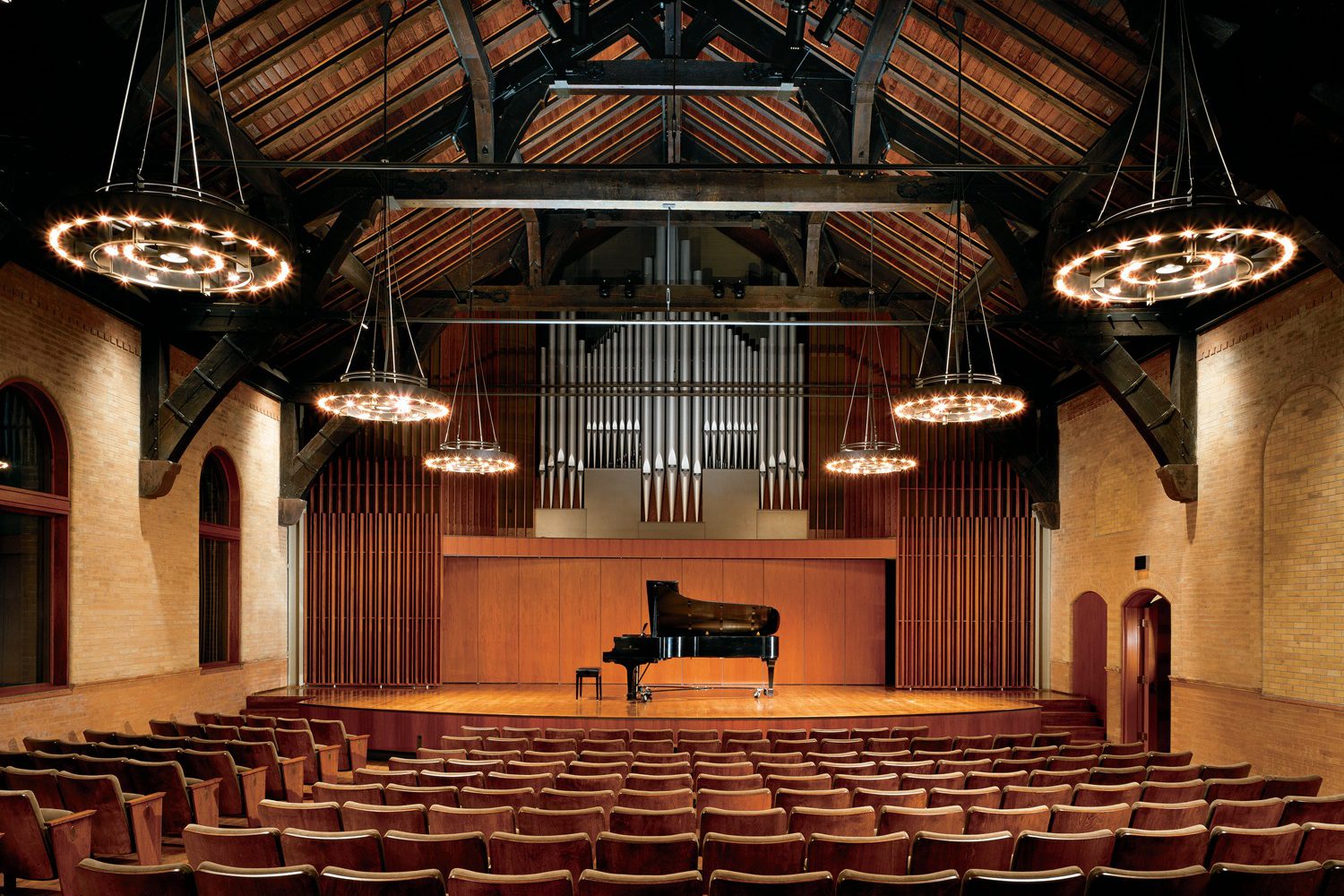 Originally Castle Memorial Hall (1901) designed by Burke and Harwood
The Ettore Mazzoleni Concert Hall provides a new 240-seat flexible performance space for the Royal Conservatory of Music's voice, solo and orchestral recitals. The original shell of the existing Memorial Hall was strategically restored: bricked-up windows were opened, layers of paint were removed from the brick walls, acoustic paneling was removed and the original curved stair tower was reopened. The heavy timber trusses were cleaned and reinforced, and a slate roof to match the original historic roof was installed.
The contemporary interventions, consisting of a curved mahogany stage front and vertical baton stage screen, a curved ramp wall and bench, and a new raked maple floor, create an intimate salon within the restored shell. Their material palette of clear mahogany, stained maple and naturally aging bronze detailing complements the original brick and timber.
The acoustic separation from Bloor Street was upgraded with triple glazed windows and a new layered roof construction. A double ceiling construction separates the hall from the new rehearsal and Orff teaching area immediately below. The stage screen, of reversible wood and fabric sliding panels, provides an acoustically flexible backdrop for the performance and teaching scenarios of the Conservatory.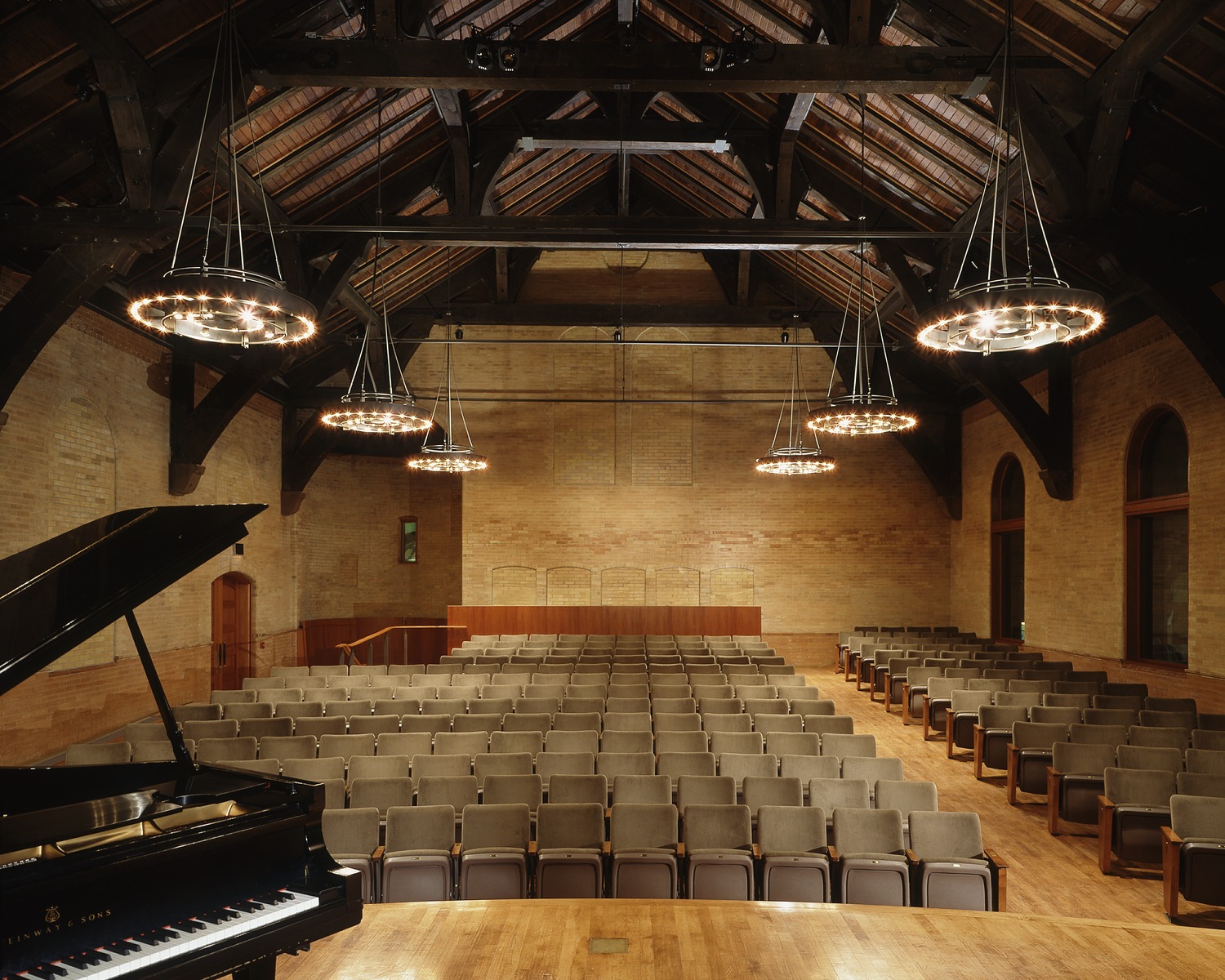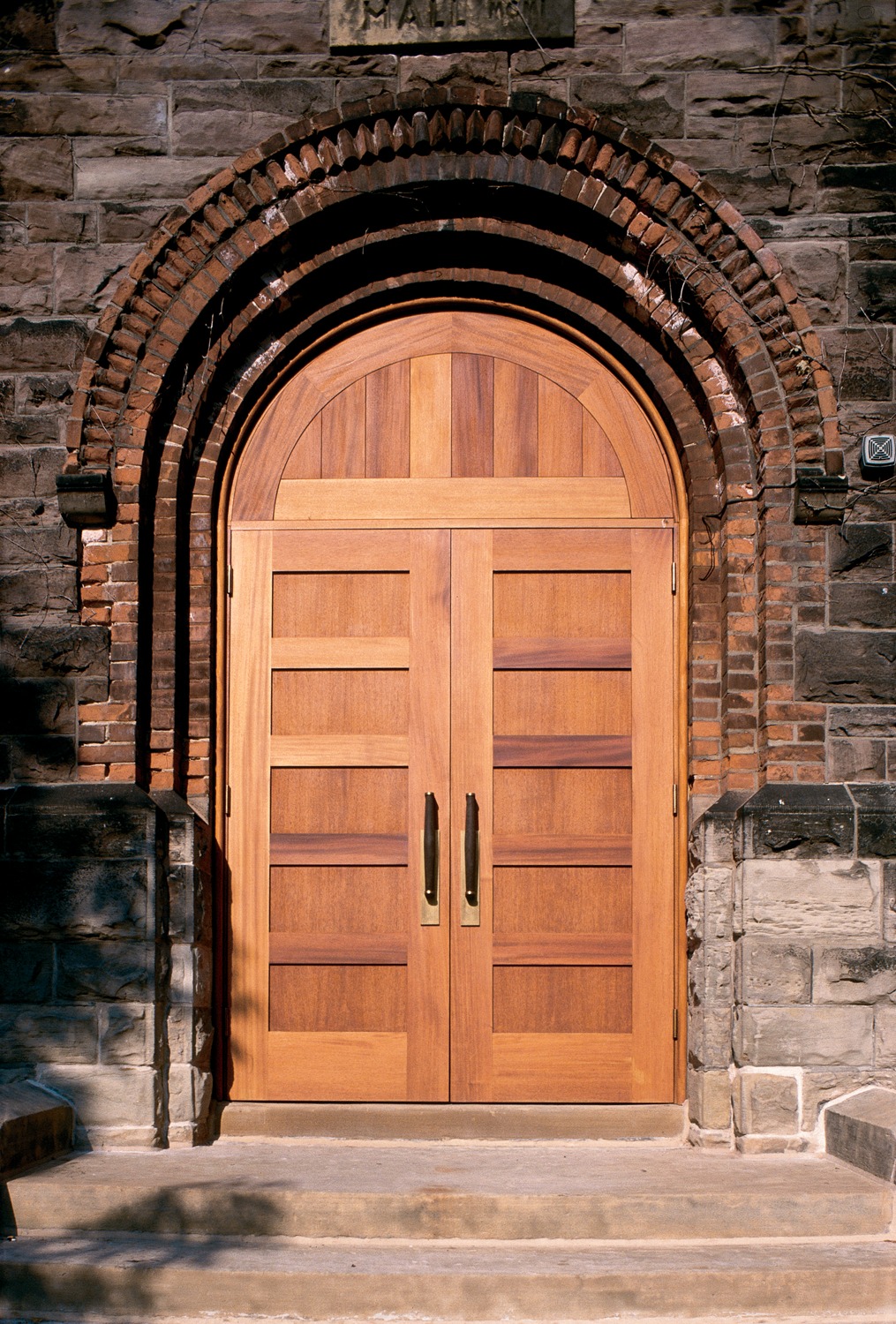 Restored exterior Concert Hall door