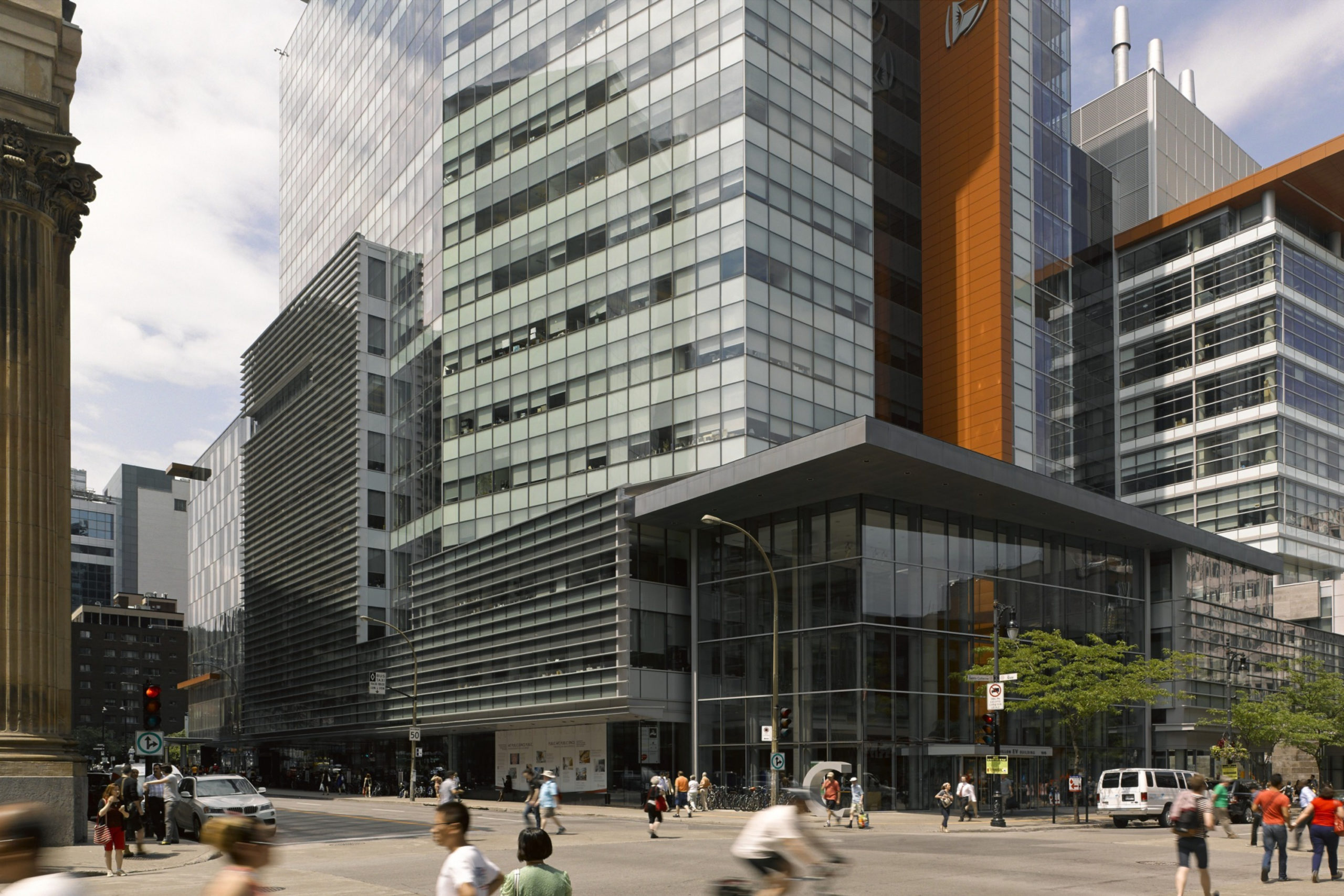 Location

Montreal, Quebec

Client

Concordia University

Architects

KPMB Architects / Fichten Soiferman et Associés, Architectes, architects in joint venture

Completion

2011 (Guy-Métro Building Recladding); 2009 (John Molson School of Business); 2005 (Gina Cody School of Engineering and Computer Science)

Size

168,000 ft² / 15,608 m² (Guy-Métro Building Recladding); 75,000 ft² / 6,968 m² (John Molson School of Business); 650,000 ft² / 60,387 m² (Gina Cody School of Engineering and Computer Science)

Project type

Education, Mixed-Use, Tower
View full project credits
An alternative model to the gated university by going beyond the footprint of a site at every level to contribute to street animation, safety and social vibrancy
In 2001, Concordia University held a design competition to rehouse three major faculties; Engineering, Computer Science (ENCS), Visual Arts (VA) and the John Molson School of Business (JMSB), on either side of Guy Street. This initiated the first phase of its long-term vision to create a more cohesive identity for its dispersed downtown campus: an integrated complex – Le Quartier Concordia.
The winning design emphasized three clear strategies; the importance of creating a vibrant ground plane which would act as a hub to both connect the academic fabric of the urban campus and offer shared amenities to the whole university; the concept of a vertical campus of stacked three-storey atria with lounges to interconnect departments and encourage interdisciplinarity; and the value of giving each faculty a legible image while expressing a revitalized identity for the downtown Concordia campus.
Located directly above the Metro, both buildings feature light-filled underground spaces, connected to each other and to transit. The massing of the pavilions responds to the existing urban context and provides teaching and research space and faculty offices. At the top of each pavilion figurative canopies orient to views of the city, Mont Royal and the St. Lawrence River.
The project, speaking to the vitality of both the University and the city, has been transformative for Concordia, dramatically reinvigorating the academic mandate while attracting students and retaining strong faculty.