Canadian Museum of Nature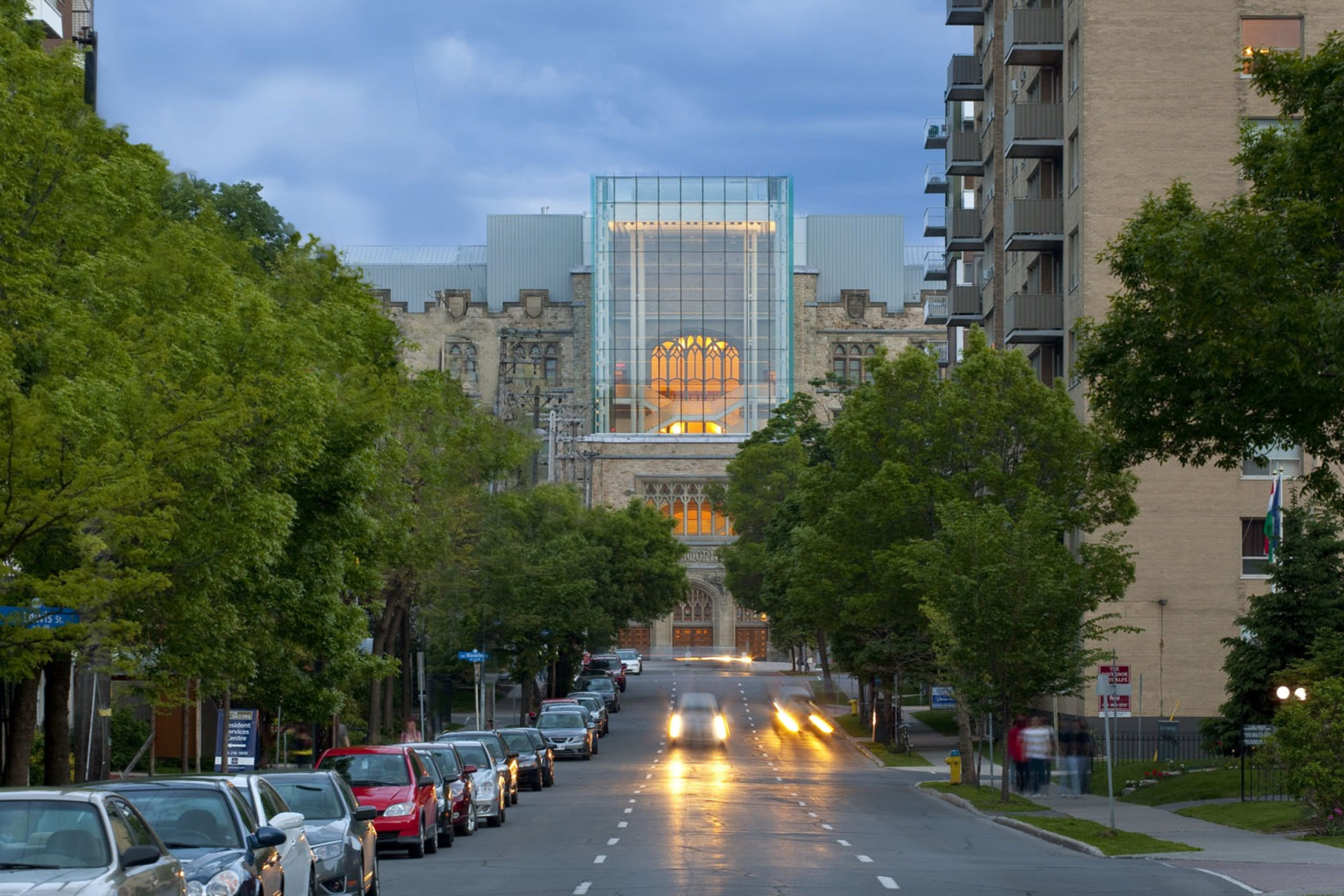 Location

Ottawa, Ontario

Client

Canadian Museum of Nature

Architects

Padolsky, Kuwabara, Gagnon Joint Venture Architects (PKG): Barry Padolsky Associates Inc. Architects, KPMB Architects, and Gagnon Letellier Cyr Ricard Mathieu Architectes

Completion

2010

Size

250,000 ft² / 35,490 m²

Project type

Culture, Education, Heritage, Interiors, Museum / Gallery
View full project credits
Buildings make time visible – Lewis Mumford
The Canadian Museum of Nature is Canada's first purpose-built museum and the third most important heritage-designated building in the country. Located in Ottawa, the original building was designed by the Chief Architect of Public Works, David Ewart, in the Tudor-Gothic Revival style using Beaux-Arts planning principles. Unwittingly built on a layer of Leda clay, the stone entrance tower started to sink into the ground and had to be truncated to de-load the structure.
The Renewal Project was conceived in 2001 to fulfil its original purpose as a national service to inform and educate Canadians about key natural history and environmental issues by improving the functional, heritage and architectural performance of the building.
The design focuses on the simultaneous awareness of time past and present. The heritage fabric is treated as an artifact, restoring the materials and craftsmanship of the Tudor-Gothic details and restating the original Beaux Arts principles with a series of iconic contemporary interventions. The Lantern Tower restates the original proportions of Ewart's tower. The Butterfly Stair, within the tower, clarifies circulation and the South Terrace creates a new public outdoor gathering space and a platform from which visitors can admire the robust sandstone walls and the workmanship of the 300 Scottish stonemasons who carved them. The south addition also features green pillow lawns and planters, a greenhouse, and educational live animal display area.