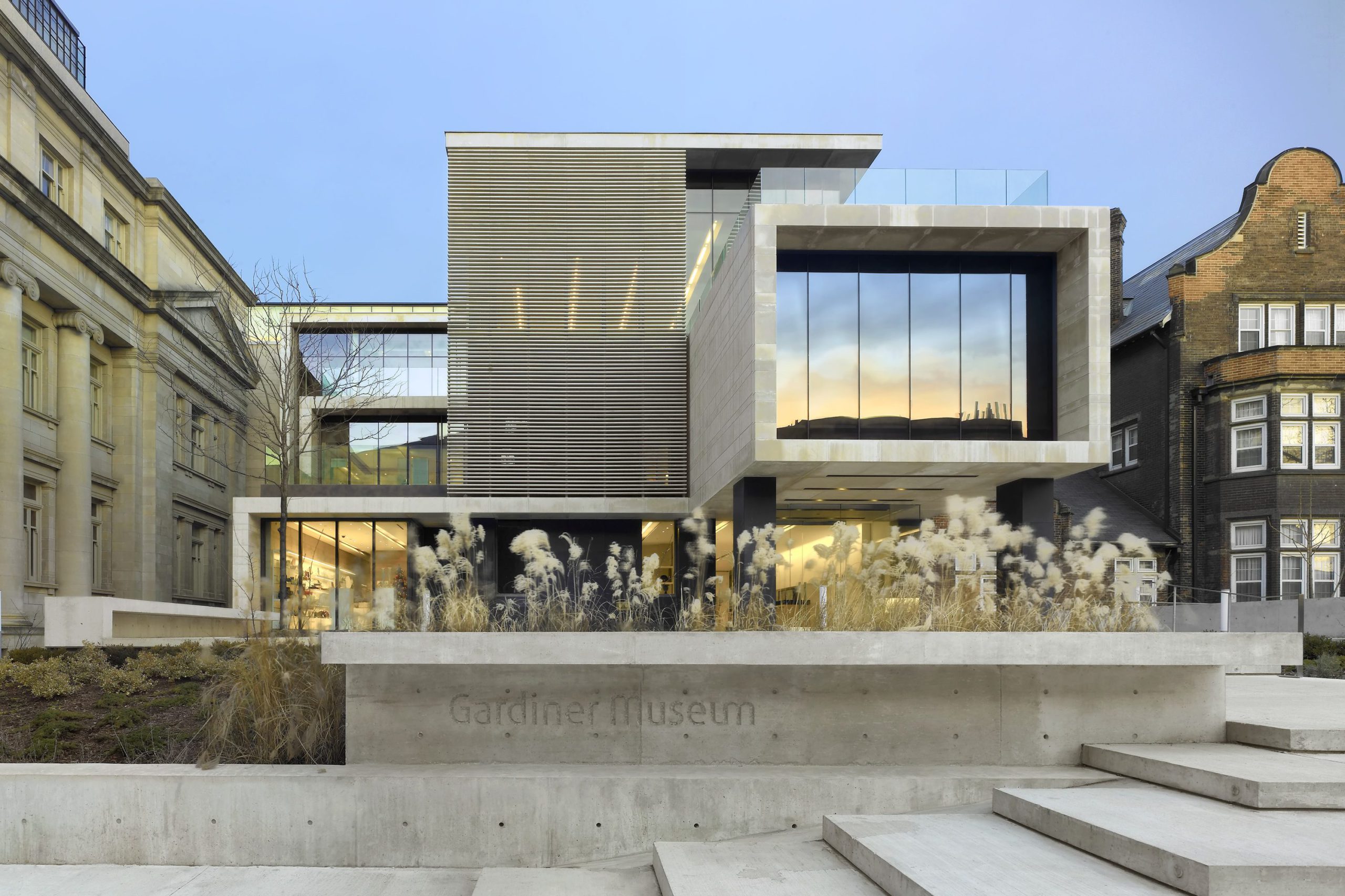 Location

Toronto, Ontario

Client

Gardiner Museum

Completion

2006

Size

46,276 ft² / 4,300 m²

Project type

Culture, Heritage, Interiors
View full project credits
Intimate monumentality – renewal of a small museum for ceramic arts
The renovation of and additions to this intimate museum dedicated to ceramic arts was catalyzed by the need to address functional deficiencies, expand the program and engage a wider audience in the city. Completed in 1983, the original building was stepped back from the street to preserve unobstructed views of an adjacent neoclassical-style limestone façade.
The challenge was to negotiate the requirements of the brief, while taking the museum to a new level of excellence and beauty within a limited budget of $10.0 million, and on a very tight urban site across from the Royal Ontario Museum. Strategic reorganization of the internal vertical circulation, additions, and below-grade excavation produced a complete reconfiguration of the museum. The existing building was reclad in limestone to match the new additions. Working closely with the Museum's exhibit designers, KPMB also designed the new exhibition display casework.
Since opening in 2006, the Gardiner Museum has indeed expanded its audience, and has become a very successful venue for events in Toronto. Eleven years after opening, KPMB has redesigned the retail store and lobby reception desk to include an artist-in-residence ceramic studio at grade.