Canada's National Ballet School, Project Grand Jeté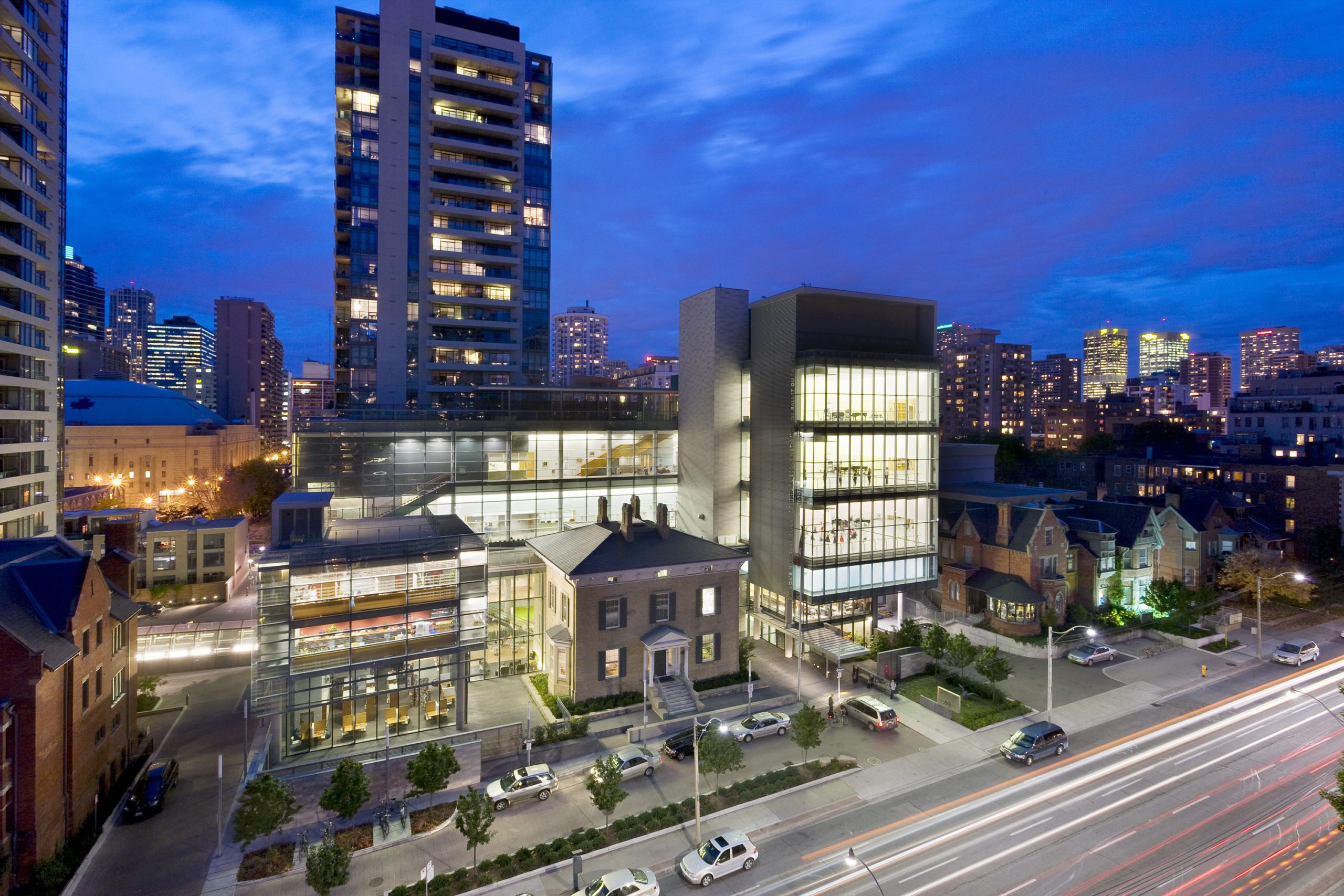 Location

Toronto, Ontario

Client

Canada's National Ballet School

Architects

KPMB Architects / Goldsmith Borgal & Company Limited Architects (KPMB/GBCA), architects in joint venture

Completion

2005

Size

180,000 ft² / 16,723 m²

Project type

Culture, Education, Heritage, Mixed-Use
View full project credits
An Ensemble of Heritage and Contemporary Architecture
The new home for Canada's National Ballet School delivers a state-of-the-art facility to match the institution's international profile and provide a platform for the continued advancement of its innovative programs.
The building complex includes two heritage buildings on Jarvis Street that were restored and incorporated into the new campus building. The neighbouring residential towers were developed at the same time as a private/public partnership to form an integrated precinct.
The new studio building is set back from Jarvis Street behind the heritage buildings, and new pavilions and garden courts complete the streetscape. The studio building- the Celia Franca Centre – is in effect designed as a vertical campus, affording students outdoor decks and rooftop recreational space in an otherwise highly constrained urban site. The Town Square – the heart of the school – occupies the space between the restored Northfield House and the Celia Franca Centre.
East- facing studios have become stages to the city, with the transparent façades delivering an extraordinary moment in the city, sharing the unique program of dance training and costume workshops with the surrounding neighbourhood.
The Jarvis Street campus has been instrumental in the intensification and revitalization of its urban context. The streetscape with its integration of heritage and contemporary architecture reflects the range of traditional and modern ballet taught at the school.