Bay Adelaide East Tower and Podium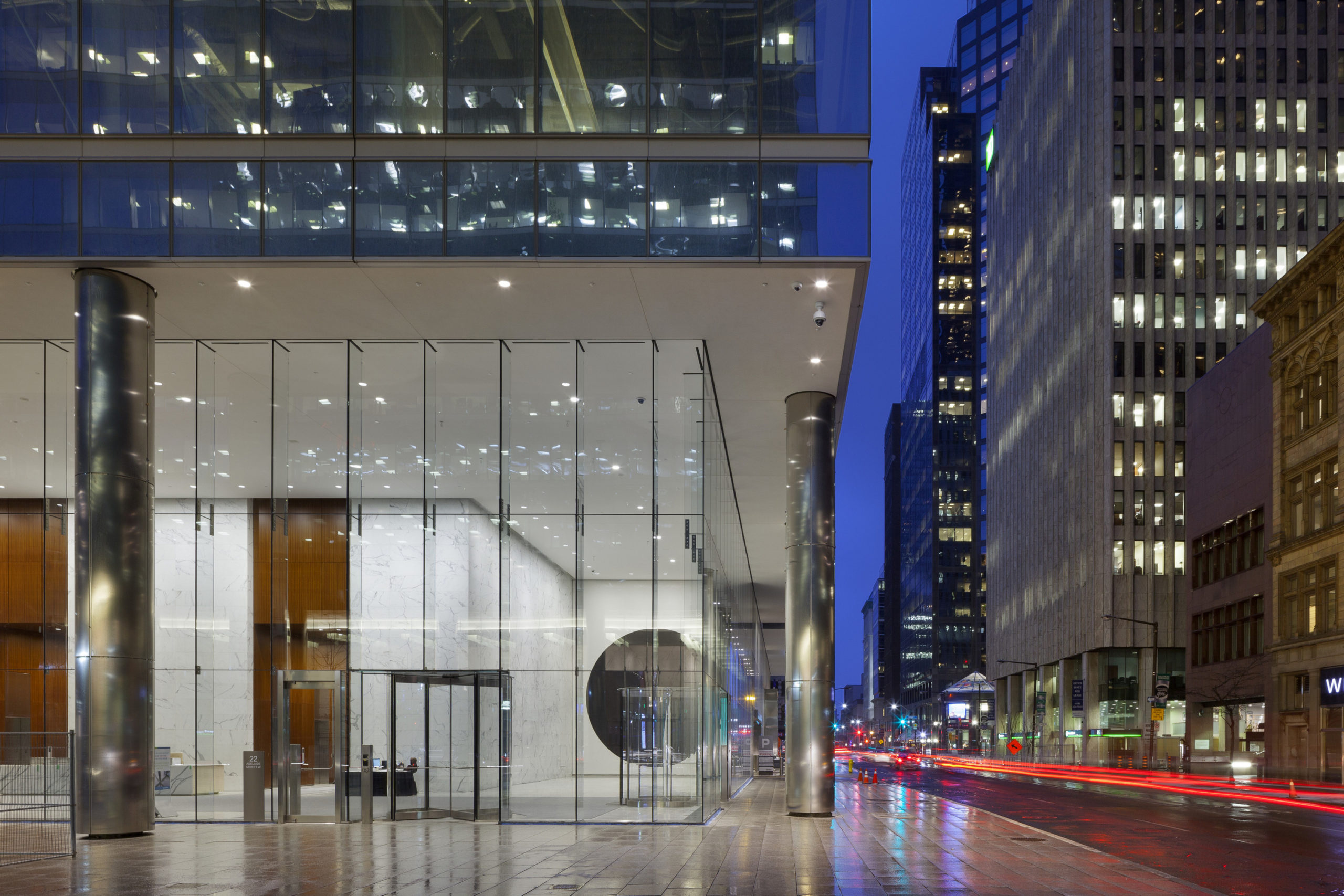 Location

Toronto, Ontario

Client

Brookfield Office Properties

Architects

KPMB Architects (design architects), Adamson Associates (architect-of-record)

Completion

2016

Size

1.22 million ft² / 113,342 m²

Project type

Office, Tower
View full project credits
"…possibly the most elegant of all Toronto office towers." – Urban Toronto
The East Tower is the second of a three-phase development to create the Bay Adelaide Centre complex, a new mixed-use commercial office centre in Toronto's Financial District.
Sited to frame Arnell Plaza with the West Tower (WZMH, 2009), a future North Tower will complete the composition. The East Tower, unlike the West Tower, required a more complex massing strategy to include a seven-storey podium and the relocation and reconstruction of two heritage façades of buildings that formerly occupied the site.
30-foot (9.5-m) ceilings and low-iron structural glazing establish the lobby as a commanding presence. Ipanema beige granite floors, statuario marble outer core walls, quarter-cut walnut inner lobbies and elevator cabs with frosted mirror glass extend from the lobby to the concourse. It is intentionally serene, as a counterpoint to the fast-paced urban life outside.
The east walls on either side of the elevator core feature a public art work, Two Circles, by Toronto-based conceptual artist, Micah Lexier. Made of over 1.6 million black and white tiles, one wall features a big black dot, facing Adelaide; the other a large ring of black facing Temperance Street. The artist's intention was to "evoke the lines of the minutiae of our existence, like the heartbeats of an electrocardiogram, or stock market swings…". Its impact on the street is seen from quite a distance, but it is the rare individual who will justify the time to study the deceptively simple piece close up.