Montreal Holocaust Museum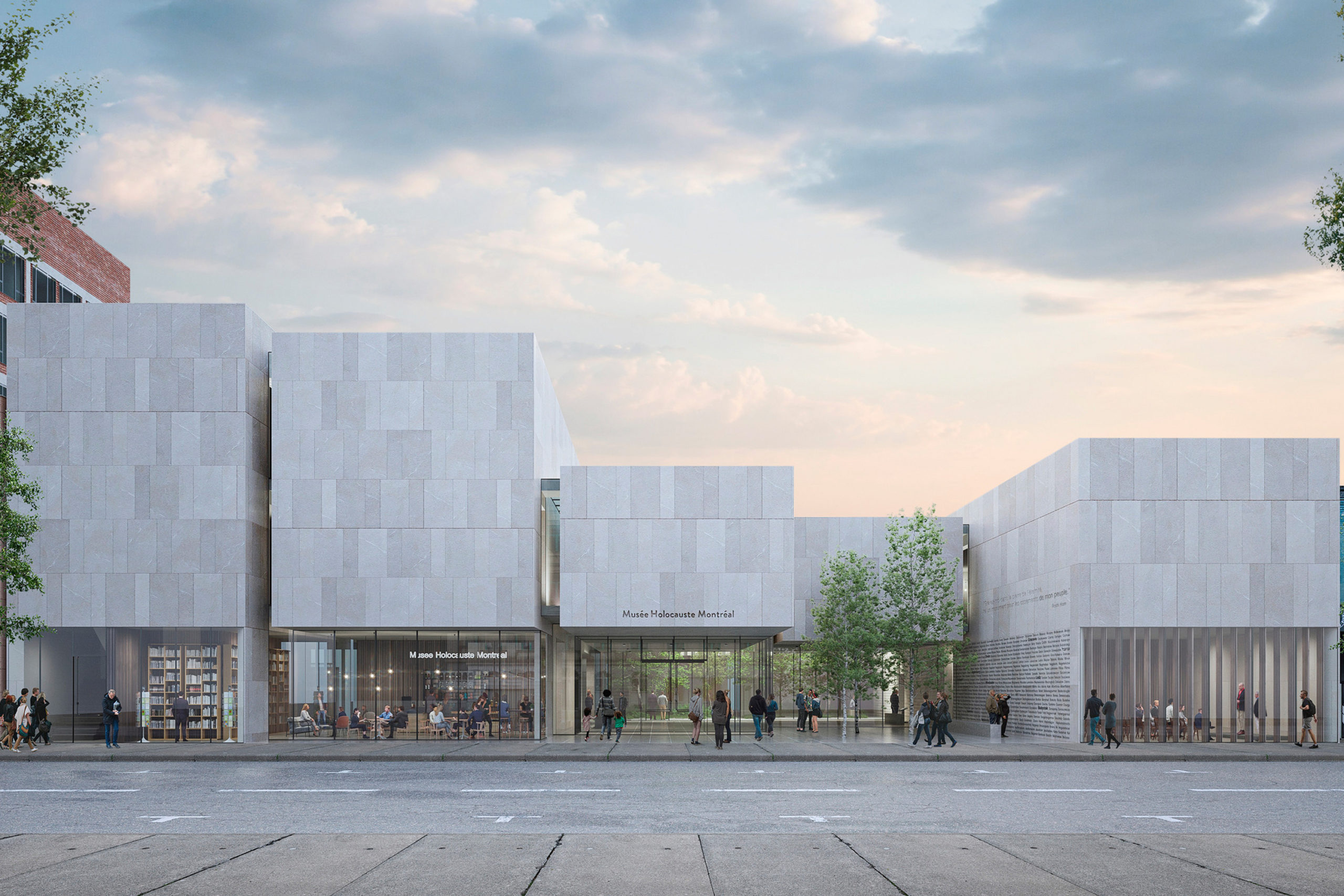 Location

Montreal, Quebec

Client

Montreal Holocaust Museum

Architects

KPMB Architects + Daoust Lestage Lizotte Stecker Architecture

Completion

2025

Size

45,000 ft² / 4,180 m²

Project type

Culture, Interiors, Museum / Gallery
View full project credits
When our team first met, we discussed the significance of designing a Holocaust museum 77 years after the end of World War II, when we are once again in a time of crisis and great uncertainty. 
Nearly 10,000 Holocaust survivors found refuge in Montreal in the immediate post-war period, making it one of the communities most marked by the Shoah in North America. The site on Blvd St Laurent, where Jewish and other immigrant communities settled, and the unique culture and history of Montreal, is the foundation of the design.
Based on the pillars of memory, education and community, the new Montreal Holocaust Museum, designed by KPMB Architects and Daoust Lestage Lizotte Stecker Architecture with special advisors Robert Jan van Pelt and Sherry Simon, will contain multiple exhibition spaces, classrooms, an auditorium, a memorial garden and a dedicated survivor testimony room. The architecture for the Montreal Holocaust Museum is woven fluidly into the urban fabric of the city of Montreal and features an elegant exterior of glass and traditional Quebec limestone. 
This site will be a gathering place to learn about the relevance of the past in moving towards a better future. The building steps back at grade offering a generous entrance with a landscaped forecourt at the wall of memory. The entryway is accessed through a welcoming agora landscaped with birches and shrubs that mark the changing seasons. Nature is at the heart of the experience of the new museum. A connection to the natural environment is carried throughout all levels of the museum. Visitors will move between the emotional intensity of the exhibits and shared stories, to moments of relief and respite offered by nature, daylight, and views of the city. 
The Montreal Holocaust Museum educates people of all ages and backgrounds about the Holocaust while sensitizing the public to the universal perils of antisemitism, racism, hate, and indifference. This museum addresses one of our darkest histories, even as it speaks to resilience and hope. Creating a human-centered museum, rooted in the heart of Montreal, is an important guiding principle for our team. 
The future museum will be located in the heart of downtown Montreal on Blvd St-Laurent, a street that has symbolic and heritage importance for the Jewish community and for the francophone, anglophone, and all immigrant communities. Montreal has a significant history connected to the Holocaust, as approximately 40,000 survivors built new lives in Canada, including 9000 of whom settled in Montreal.

This urban context reflects the museum's values of inclusion, cultural diversity, and education. The Montreal Holocaust Museum has the largest Holocaust-related collection in the country, and the new exhibition space will help connect their important collection to a greater audience.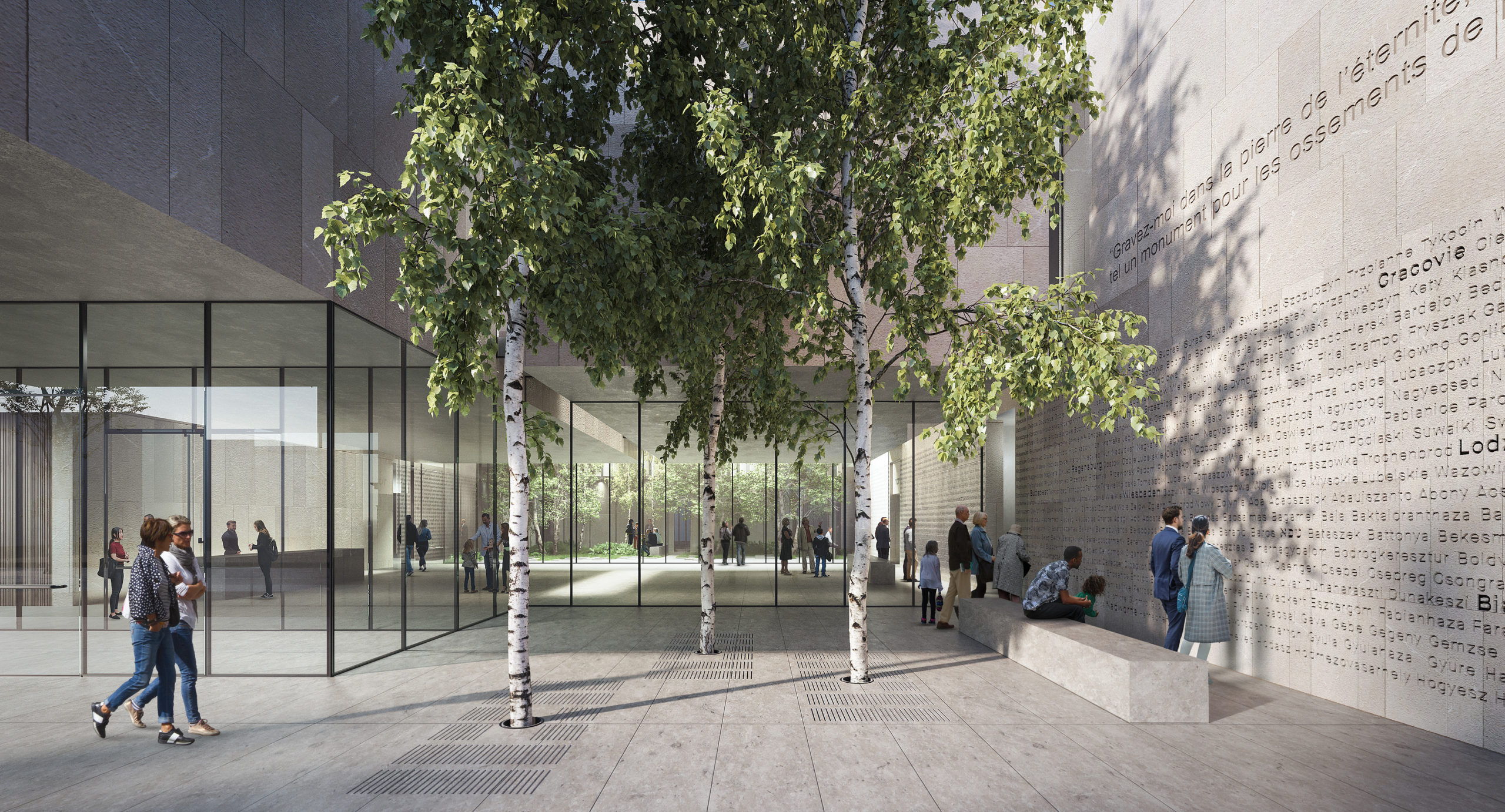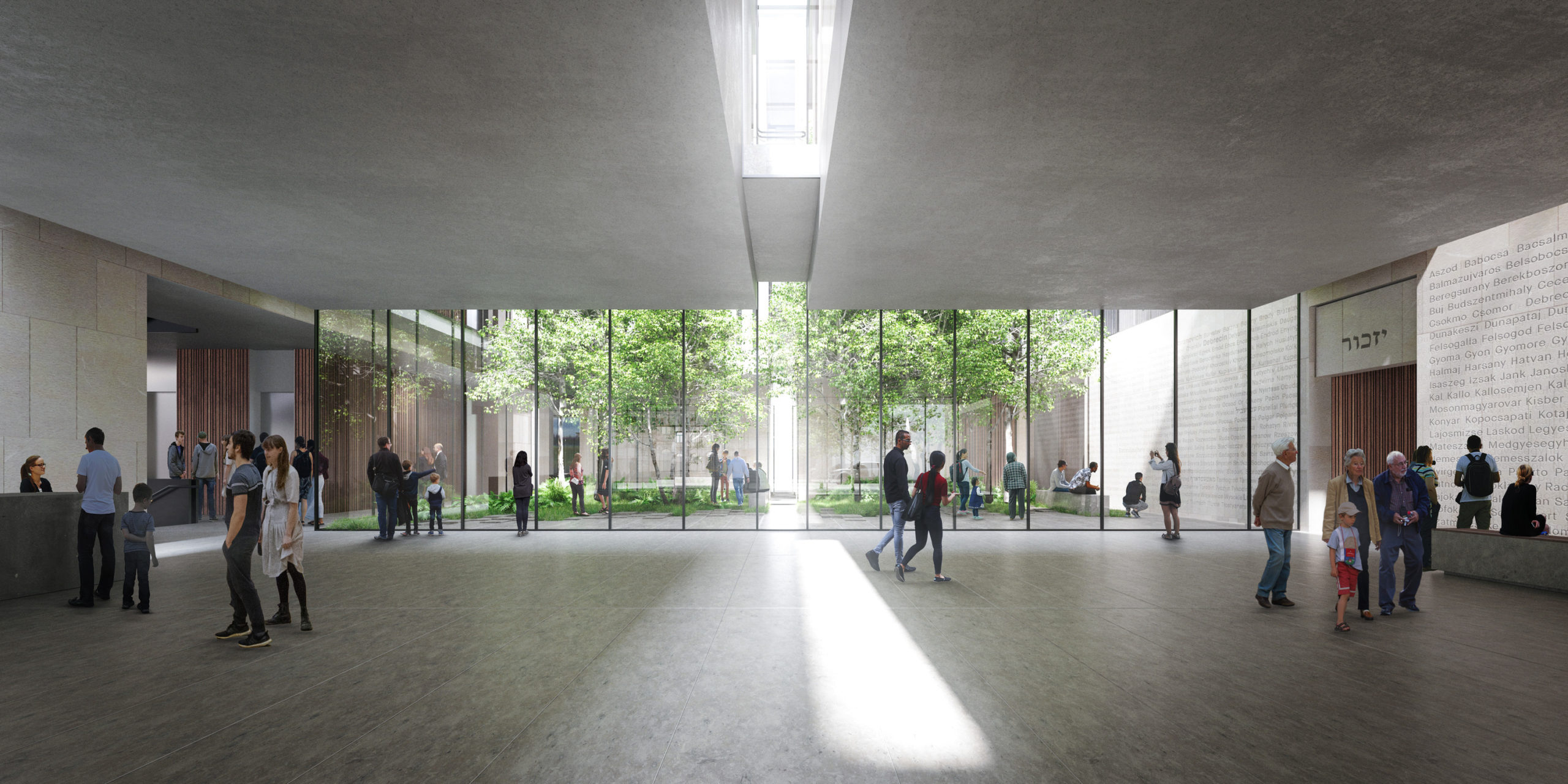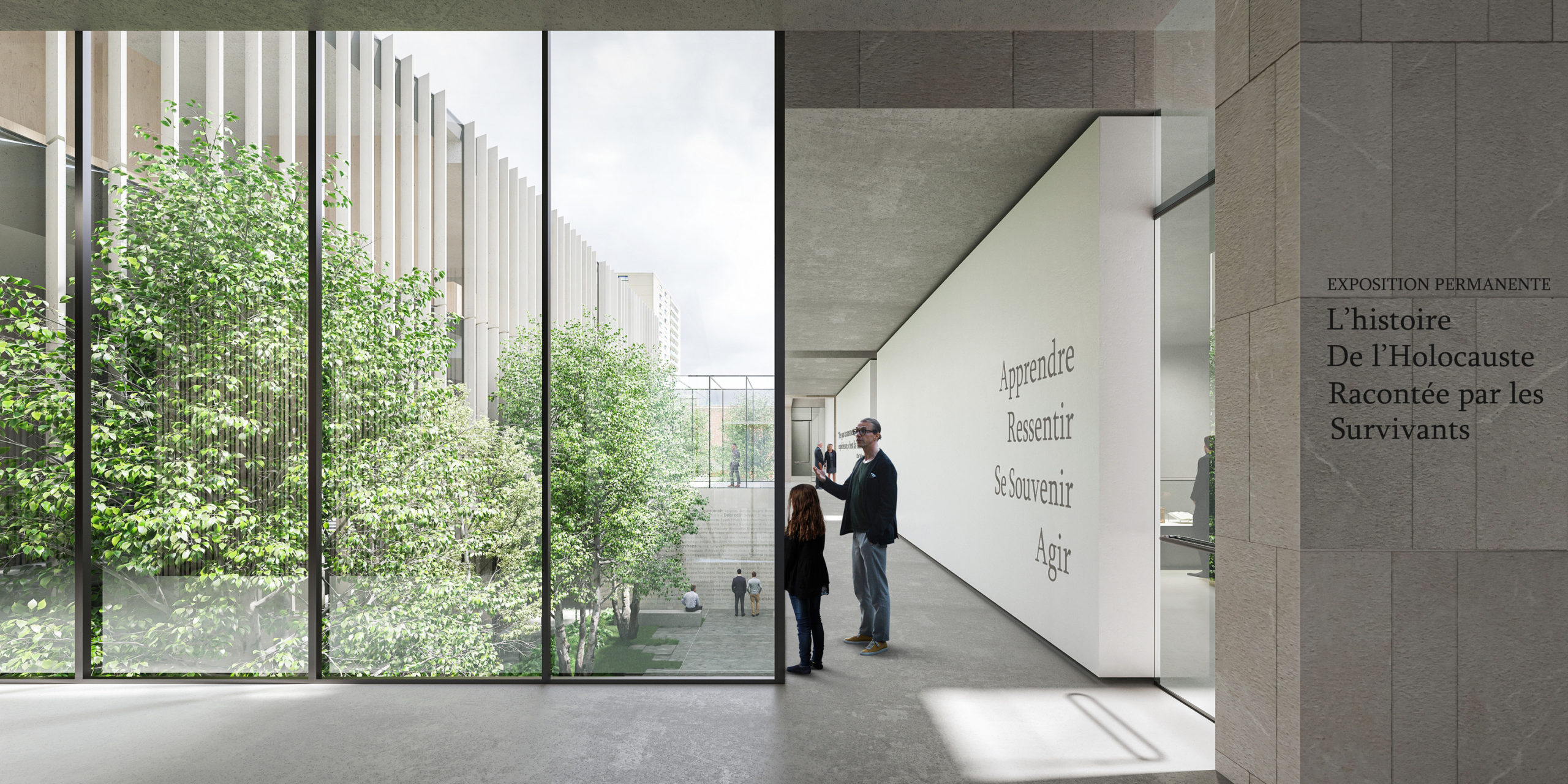 View of second level exhibition floor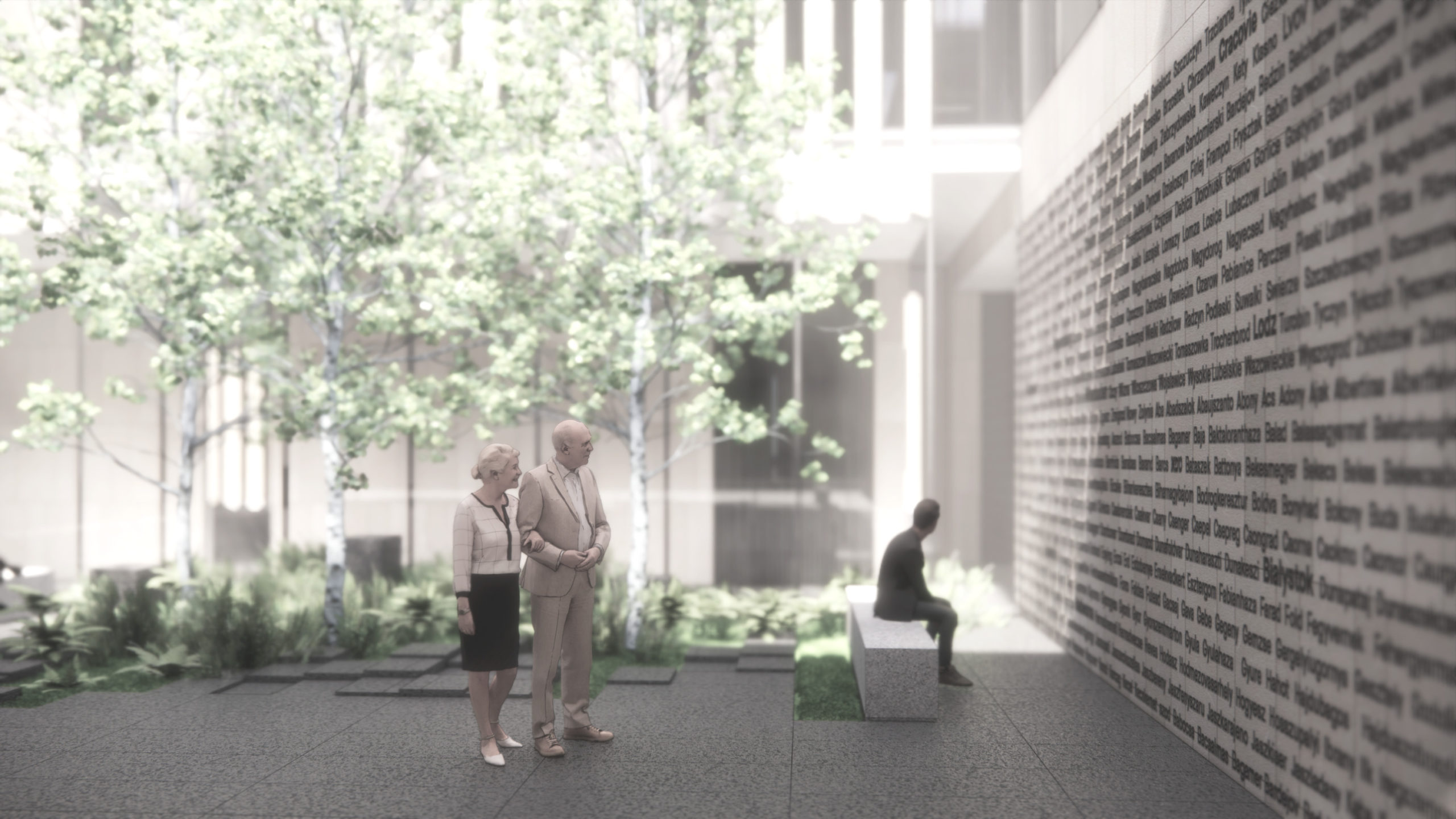 Views of the Wall of Memory, showing both sides of the wall at the heart of the Museum where the garden and the commemoration space are located, back to back.