Dominion Foundry Demonstration Project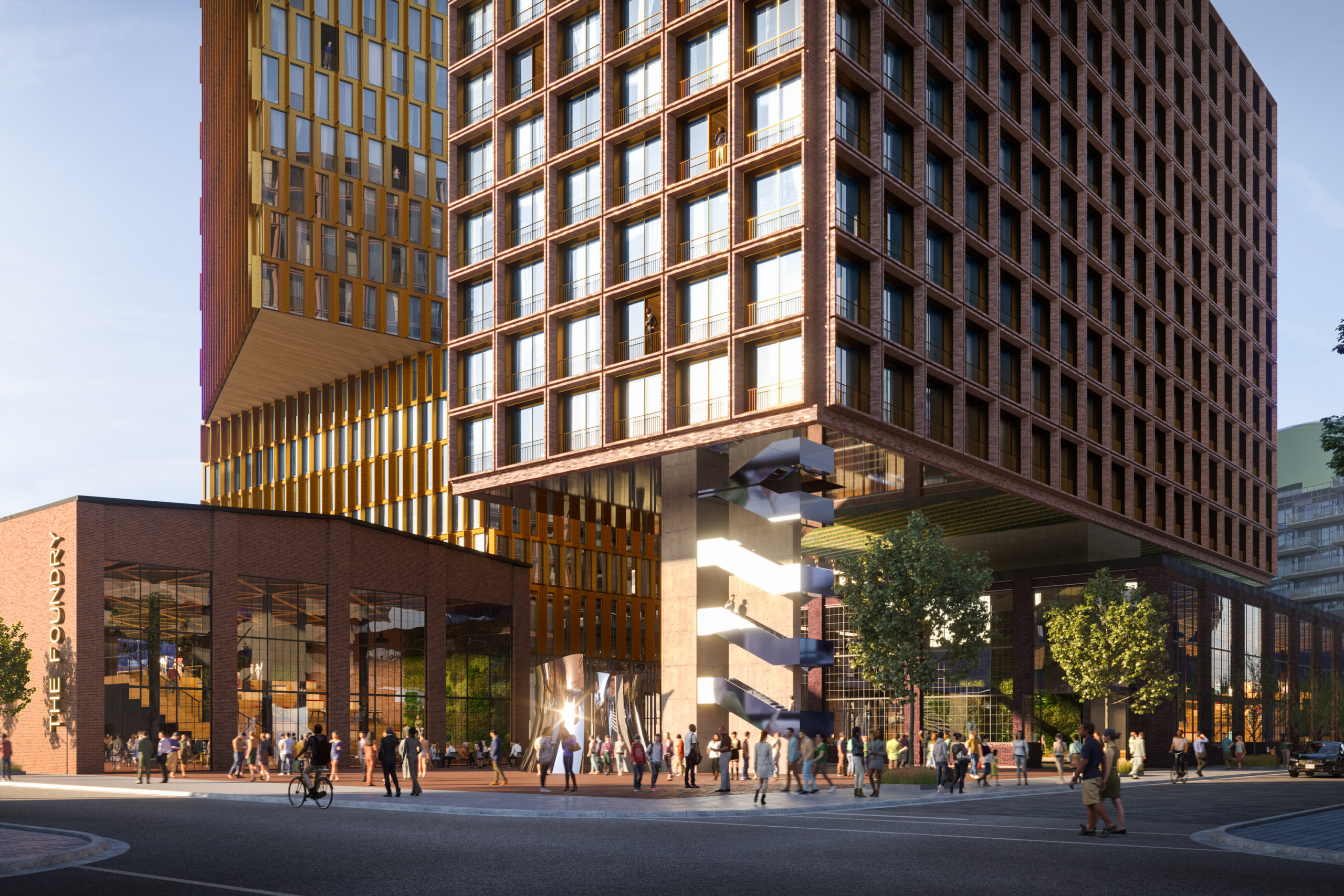 Location

Toronto, Ontario

Architects

Friends of the Foundry

Completion

Exploratory Concept 2021

Size

688,400 ft² / 63,954 m²

Project type

Heritage, Mixed-Use, Residential
View full project credits
Introduction by Ken Greenberg
Many of us are deeply concerned about what was happening at the Foundry site. A number of community-minded architects, urban designers and affordable housing experts welcomed an opportunity to support the advocacy of Friends of the Foundry by considering what might be possible to protect and preserve the valuable heritage on the site.
The rationale for demolition seems to derive from the mistaken belief that it would not be possible to both provide a robust housing program and preserve the exceptional heritage buildings on the site, in particular the Machine Shop and the Foundry Building and that demolition is required because of environmental remediation. Both are false and misleading. Our work together is intended to demonstrate that it IS possible to do both including the provision of a generous public realm and streetscape that integrates the site within its context in the evolving West Don Lands neighbourhood.
The links below offer an exploratory design concept that recognizes that the conservation, integration and adaptive re-use of these handsome and robust historic industrial structures contributes to our cultural memory and enhances the unique identity of the city and the neighbourhood.
Our concept shows how this site can help retain some of Toronto's few remaining industrial railway buildings while contributing significant and desperately needed new affordable and market housing and community space. This is offered as a demonstration of what is possible not at all a final scheme.
This design concept should be read together with the accompanying Foundry Concept Backgrounder, which also elaborates on the affordable housing and community space program.
These ideas set the stage for the beginning of a timely, meaningful, and inclusive public engagement strategy with the province and City of Toronto to collectively determine the site's future.