Partner Paulo Rocha reimagines the Boston skyline for The Boston Globe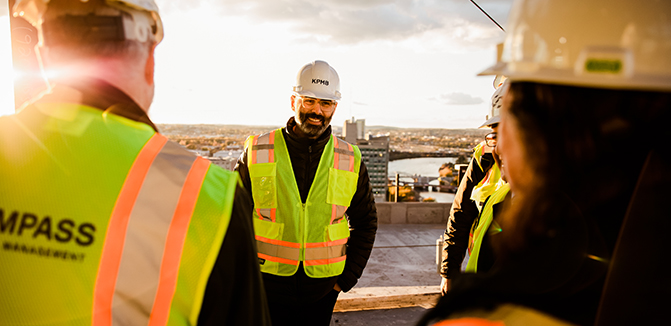 Article content
May 23, 2023
When the 60-storey John Hancock Tower, now known as 200 Clarendon Street, shot up into the sky in Copley Square in the 1970s, it was the talk of the town. 
It was quintessentially iconic because it was a rarity in Boston's conservative-built environment, rising to dramatize the city's skyline with its all-glass exterior. 
Almost five decades later, countless buildings have emerged to join it: One Lincoln Street in the Financial District, The Hub on Causeway in the West End, One Congress at Bulfinch Crossing. 
And of course, the Center for Computing & Data Sciences at Boston University. Or if you're in the know, the "Jenga" building. 
How will the Boston skyline continue to change over the years?  
Partner Paulo Rocha who served as design lead for the Center, hopes we'll see more buildings with smart facades, buildings constructed from recycled and reclaimed building materials, and even buildings replete with sky gardens and landscaped terraces that promote healthy living. 
Praised as one of the most sustainable buildings in Boston, the Center is, in Rocha's words, further proof that beautiful design and sustainability are not mutually exclusive. 
When our team set out to design the Center, they started with one encompassing design value in mind, a value that has always been a part of KPMB's design approach: improving the health and well-being of the people using the building. 
It is this value that Rocha hopes to see manifested in future buildings, not just in Boston, but around the world.