Centre for International Governance Innovation (CIGI) Campus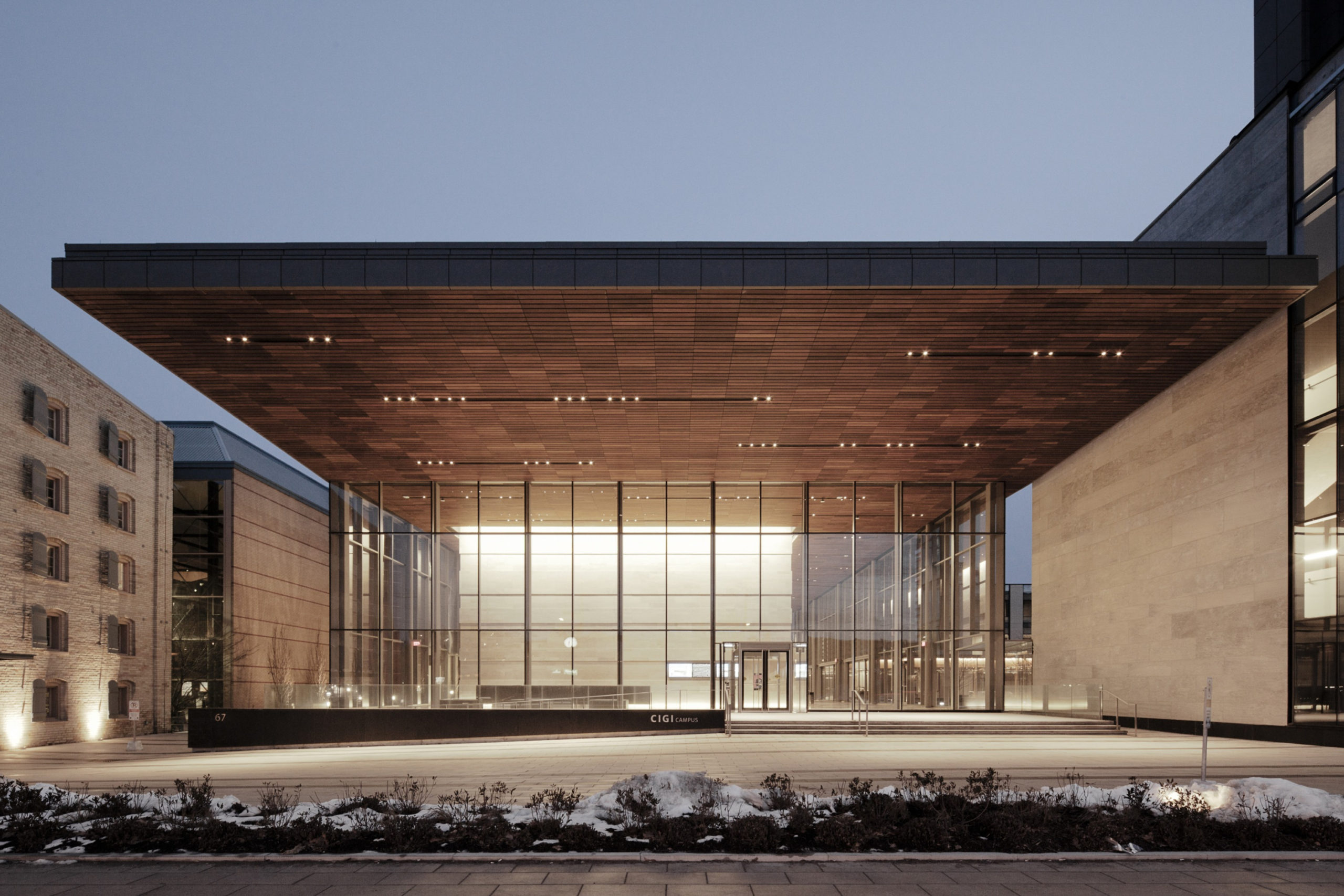 Location

Waterloo, Ontario

Client

Centre for International Governance Innovation (CIGI), University of Waterloo, and Wilfrid Laurier University

Completion

2011

Size

115,000 ft² / 10,684 m²

Project type

Education, Interiors
View full project credits
A 'vibrant sanctuary' built to last for at least 100 years
The CIGI Campus, a centre for excellence in teaching and research in international governance, is an innovative academic initiative shared by CIGI, the University of Waterloo and Wilfred Laurier University.
Located on the former Seagram Distillery lands, the project transforms an historically industrial site into an institutional use, and connects to and extends Uptown Waterloo. The site is also unique in Canada in that it is bounded by three Governor General Award-winning projects – the Perimeter Institute, the Clay and Glass Museum, and the former Seagram Museum – design excellence was mandated.
Recalling his own university experience, our Client requested a contemporary interpretation of academic courtyard building with a bell tower. As the new institution is located on a heavily trafficked intersection, it was designed as a sanctuary for academic life, with the understated brick façades referencing Waterloo's industrial heritage.
Once inside, the building and courtyard are designed with a high degree of transparency, connectivity and animation to deliver a vibrant learning environment. Highly durable materials, including brick, local Ontario stone and wood, ensure the building's longevity.
Sustainable design was another priority, and we designed Ontario's first installation of Bubbledeck long-span slabs, decreasing the amount of concrete used in the construction by 30%.