Montreal Holocaust Museum wins 2023 WAFX Award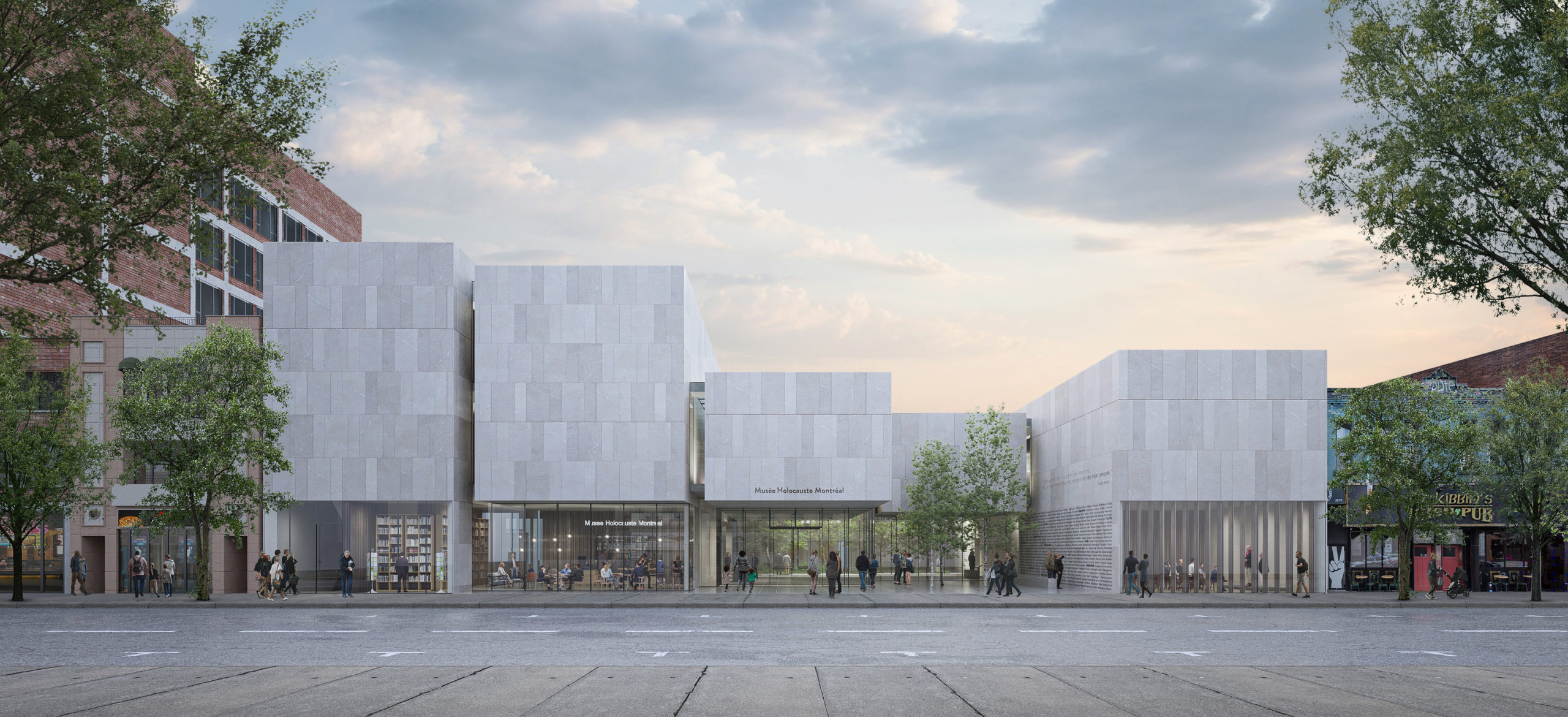 July 17, 2023
We're thrilled to share that the design for the new Montreal Holocaust Museum has won the WAFX award in the Cultural Identity category alongside its shortlisting for a WAF Award in the Future Projects: Culture category. 
As part of the World Architecture Festival, the WAFX Awards celebrates international projects that are forward-looking and seek to address some of the world's most pressing issues, from climate change and social inequality to building resilient communities. 
The jury, comprised of acclaimed architects and designers from 68 countries, believe that this year's WAFX winners are "excellent examples of projects that address the big issues facing architecture, society, and the planet." 
Designed in collaboration with Daoust Lestage Lizotte Stecker Architecture, with contributions from scholars Robert Jan van Pelt (a renowned Holocaust historian) and Sherry Simon (a professor specializing in the language and cultural history of Jewish Montreal), the new building will have multiple exhibition spaces, classrooms, an auditorium, a memorial garden, and a dedicated survivor testimony room. 
Since 1979, the Montreal Holocaust Museum has been committed to educating people of all ages and backgrounds. The new location on Saint-Laurent Boulevard in downtown Montreal will broaden the museum's reach and impact through innovative educational programs and research resources about the Holocaust, genocide, and human rights. 
The project will be presented during the 2023 WAF Awards, held in Singapore from November 29 – December 1.