Montreal Holocaust Museum receives Special Mention in the 2023 Architizer A+ Awards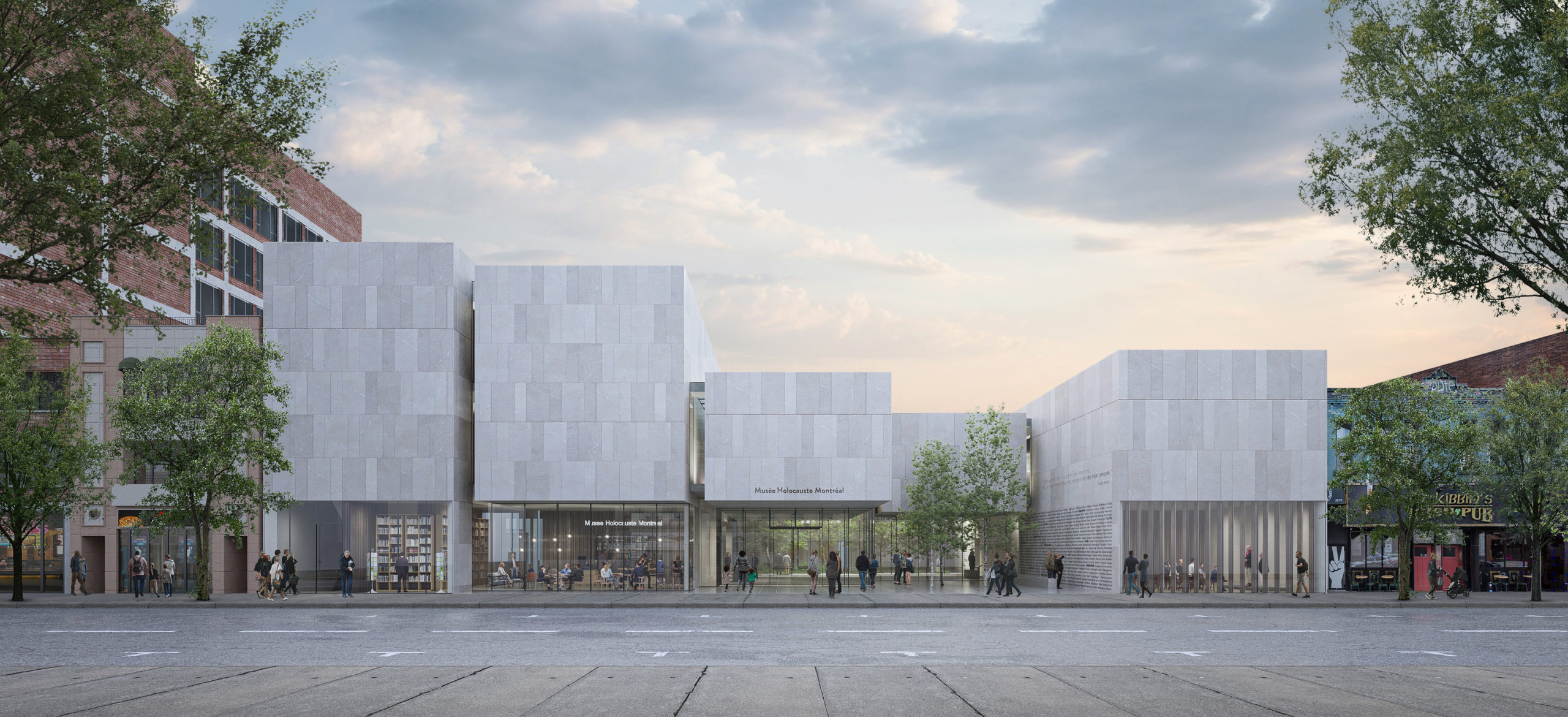 Article content
May 3, 2023
From the thousands of entries received from over 90 countries, the Montreal Holocaust Museum has been selected as a Special Mention in the Unbuilt Cultural category for the 2023 Architizer A+ Awards. 
Architizer's A+ Awards celebrate the year's best buildings and spaces from around the world, highlighting and promoting pioneering architects and designers. In recognition of the exceptional quality of submissions received, a number of entries are acknowledged as Special Mentions alongside Finalists and Winners.  
Chosen by an esteemed jury, including Lesley Lokko, Founder & Director of the African Futures Institute and Dong Danshen, Chairman of The Architectural Design and Research Institute of Zhejiang University, the Special Mention distinction is awarded to submissions that exhibit remarkable achievement and score in the top 5% of entrants. 
Designed in collaboration with Daoust Lestage Lizotte Stecker Architecture, the new Montreal Holocaust Museum will broaden the Museum's reach and impact through innovative educational programs and research resources about the Holocaust, genocide, and human rights. 
Creating a purpose-built and human-centered museum was at the forefront for our team, which included two scholars—Robert Jan van Pelt, a renowned Holocaust historian, and Sherry Simon, a professor specializing in the language and cultural history of Jewish Montreal (including the writings of Holocaust survivors).   
The new museum, planned to be located on Saint-Laurent Boulevard in downtown Montreal, will have multiple exhibition spaces, classrooms, an auditorium, a memorial garden, and a dedicated survivor testimony room.