KPMB's Shirley Blumberg and Myriam Tawadros share insights at Toronto's Interior Design Show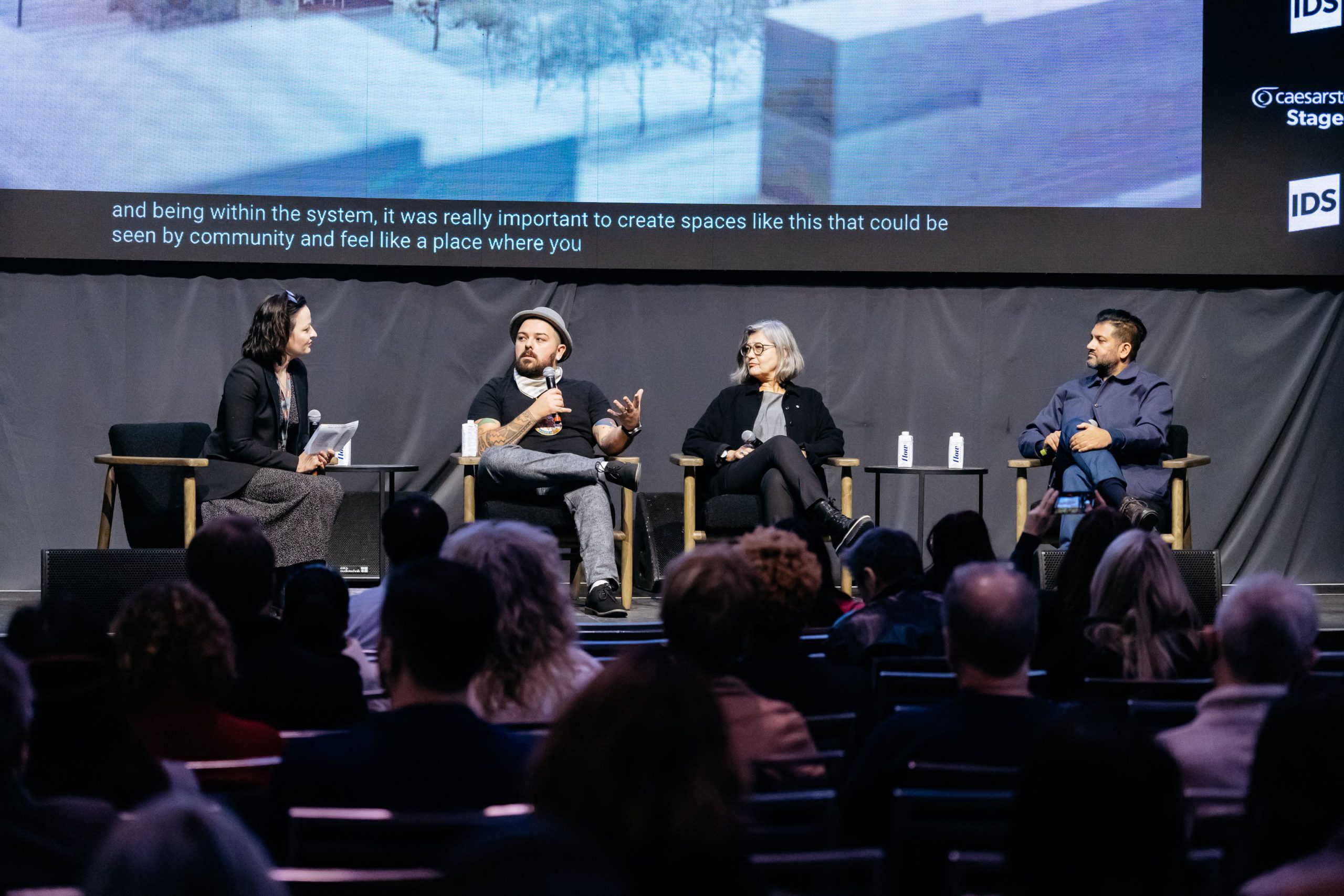 January 26, 2023
What does it mean to design an art gallery using anti-colonial principles? How can we build affordable housing that is equitable, climate-safe, and inclusive for all Canadians? 
At this year's Interior Design Show in Toronto, founding partner Shirley Blumberg and senior associate Myriam Tawadros shared two projects—Art Gallery of Nova Scotia and Kindred Works—during their respective panels that address these questions. 
The Interior Design Show brings together "the newest and most innovative of international and Canadian design," and for its 24th year, it asked: How do we design for a complex world? A question that architects around the world strive to answer with creative designs championing sustainability, tackling housing affordability and working towards right relations. 
This is a question that the interdisciplinary team behind the new Art Gallery of Nova Scotia (AGNS) asked themselves. Working together with Omar Gandhi Architect, Jordan Bennett Studio, PUBLIC WORK, Elder Lorraine Whitman, and Transsolar, KPMB set out to reimagine AGNS as a gallery for the future, an open and inclusive space where all communities feel welcomed. 
During their keynote presentation, "From the Ground Up: Designing the new Art Gallery of Nova Scotia" (moderated by Elizabeth Pagliacolo, Editor in Chief at AZURE Magazine), Shirley Blumberg, Jordan Bennett, and Omar Gandhi took us through the collaborative process involved in crafting the design for the gallery. 
The design, inspired by Indigenous ways of knowing, was a new way of conceptualizing an art gallery, and was strengthened by community engagement. The building's form is a nod to the body of an eel, important to Mi'kmaq Peoples as a signifier of good health. 
"It's really important to create spaces that feel like a place where you can gather and just be and I think we accomplished that in a lot of the design," said Bennett. 
"What was really extraordinary was that it changed what we thought was possible," added Blumberg. "As architects try to grapple with pressing, complex issues today, what we need is collective thought—challenging each other to find the best solutions because the old paradigms don't work anymore." 
Kindred Works aims to address one of these pressing issues—housing affordability.  
Working with values-aligned partners, including KPMB, Kindred Works is building beautiful, sustainable, and attainable rental housing for generations to come. This is a scalable model to deliver housing for 34,000 people by 2037 — one third of which will be below market rate. Kindred Works aims to be a net positive company 2030, innovating new approaches to every aspect of environmental sustainability. 
"Kindred Works is collaborating to foster innovation and leverage our impact, advancing the industry together," emphasized Myriam Tawadros and Kindred Works' David Constable and Tim Blair, during their panel.