"Helping people and planet": Kindred Works featured in Untapped Journal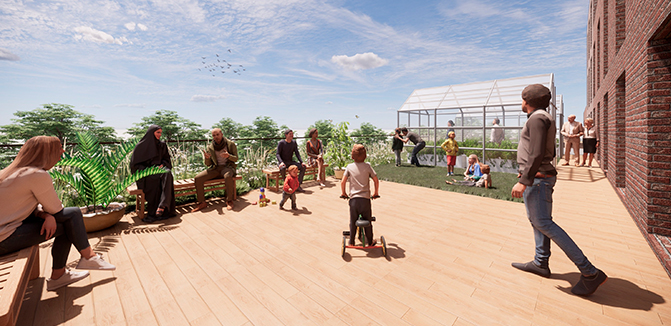 Article content
August 21, 2023
A bold new approach to rental housing in Canada, Kindred Works is offering a solution to the housing affordability crisis by leading a coalition of values-aligned partners, including KPMB, in building beautiful, sustainable, and attainable rental housing for generations to come. 
Speaking to Alex Bozikovic for Untapped Journal, CEO Tim Blair, CDO David Constable, and Myriam Tawadros, senior associate at KPMB, epitomized the company's mission statement: to offer "an ambitious model for transforming religious and other sites into homes — and for serving its community — at scale." 
The company, which began as a development arm of the United Church of Canada (UCC), intends to deliver housing for 34,000 people over the next 15 years, with one-third of its units priced at below-market rates. 
To accomplish this, several under-utilized properties (including historic UCC church sites) across Canada are being transformed into a mix of different-sized rental units — at below- and at-market rate — where middle-class and working Canadians can live comfortably and be part of a community.  
These homes will also be equipped with social spaces, such as daycares, shared gardens, and multipurpose rooms to host book clubs and food banks. 
Presently, more than 20 projects are being developed in cities across Ontario, including St Luke's United Church in Toronto's Cabbagetown, Wexford Heights United Church in Scarborough and Queenswood United Church in Ottawa.