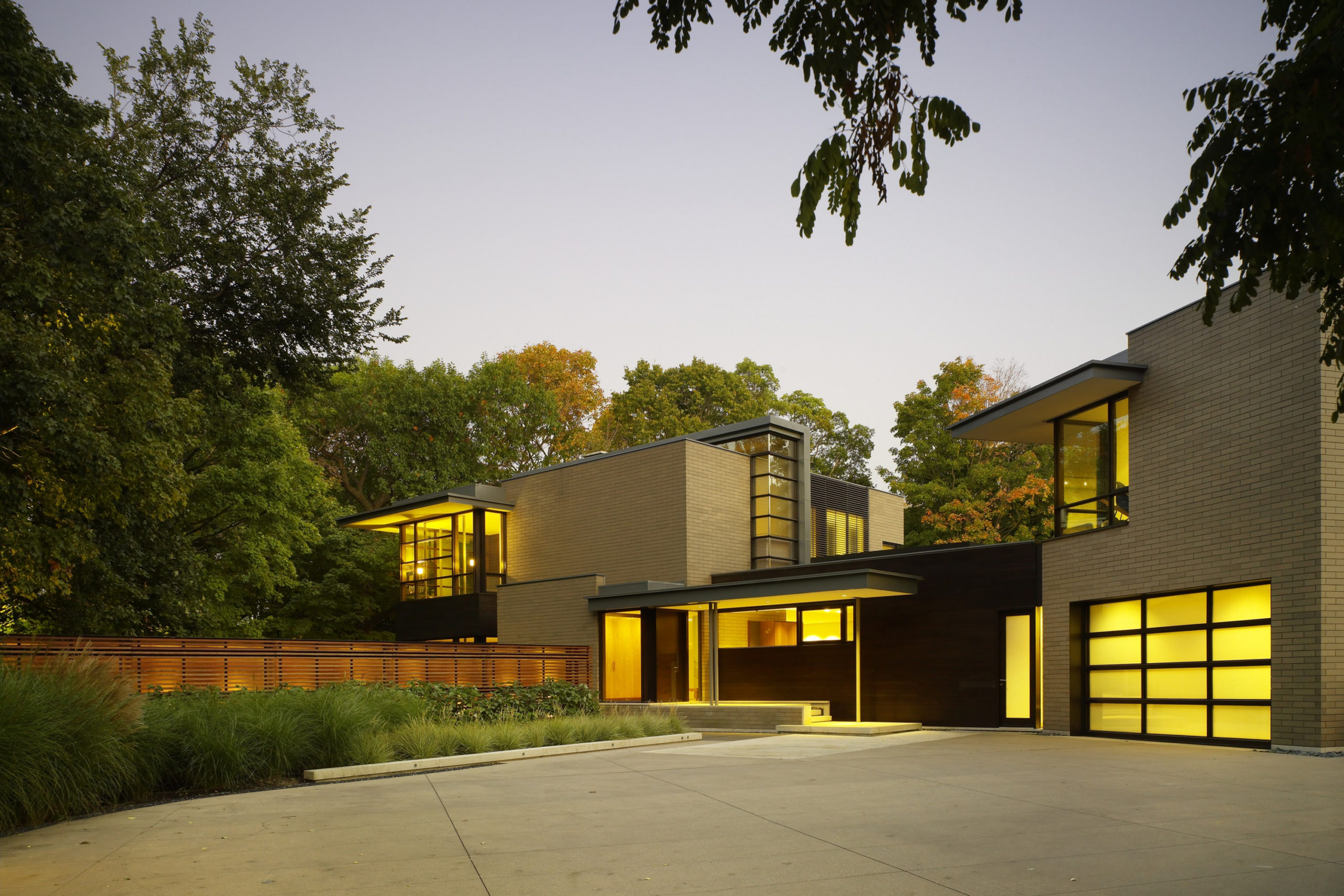 Engaging in a dialogue with the seasonal transformations that occur
Configured to follow the splayed footprint of a pre-existing 1950s bungalow, the house is conceived as a pair of two-storey masonry volumes and a mahogany clad, single-storey connecting element. Floor-to-ceiling corner windows in the masonry volumes allow for interior spaces to flow beyond the wall planes and offer a continually changing panorama of ravine views to the north and east.
The house's centre of gravity occurs at the intersection of three sliding glass walls in the dining area, which open to a secluded courtyard facing the ravine. This terraced court, with its fireplace and illuminated fence, extends the dining area and creates an ideal setting for outdoor entertaining. The kitchen occupies a pivotal position in the plan and can be similarly transformed as sliding screens of sandblasted glass and steel open to engage the living and dining areas.
Deliberately minimal, the material palette is continuous from the exterior to the interior, further blurring the distinction between landscape and architecture, and creating living spaces that are both modern and contextual.