OAA Awards 2017 Design Excellence Winner: Mike & Ophelia Lazaridis Quantum-Nano Centre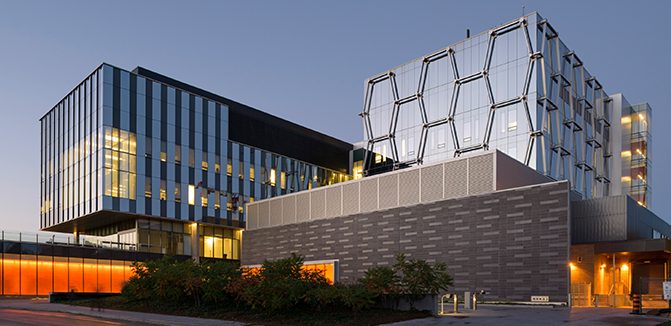 Article content
The Ontario Association of Architects (OAA) is pleased to announce the winners of the 2017 OAA Awards.Representing Ontario's best emerging new talent and some of the province's most established architecture firms, 10 projects have been recognized with the prestigious Design Excellence Award this year. The 2017 winners in the following OAA Awards categories have also been announced: Best Emerging Practice, Concept, Landmark Designation, G. Randy Roberts Service Award, and Order of da Vinci.
"On behalf of the OAA, I congratulate all of this year's winners for their extraordinary work in representing the creativity and innovations of architects across the province," said John Stephenson, OAA President. "All projects submitted for the Design Excellence Awards this year have showed communities just how much architects can help."
Starting tomorrow, voting for the People's Choice Award will open on the OAA's Website. This is an annual opportunity for the community to engage with the top selected design and innovation projects and vote for a favourite Design Excellence Award winner.The Design Excellence Awards winners were selected from more than 140 submissions. The 20 finalists were judged on a number of criteria, including creativity, context, sustainability, good design/good business and legacy.