We are happy to introduce our new project: Downsview with Henning Larsen Architects, SLA, Urban Strategies, Ramboll and Transsolar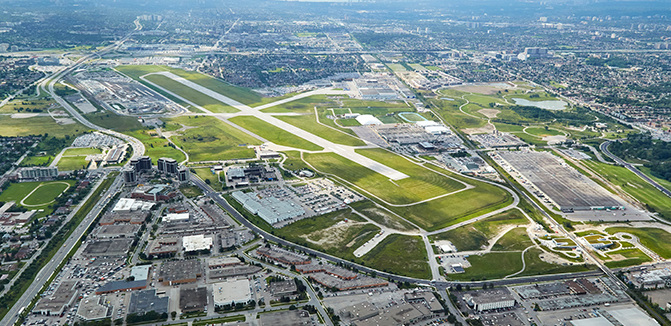 May 22, 2020
Click here to view id8Downsview
Together with Henning Larsen Architects, SLA, Urban Strategies, Ramboll and Transsolar, we have been retained to rethink and design Downsview, the 520-acre former airfield and surrounding lands in Toronto, into a new vibrant, resilient, and green neighbourhood, for our clients at Northcrest Developments and Canada Lands.
The process to consider the opportunity associated with these lands will include broad community engagement.
Please visit id8Downsview to get involved and learn more about the project's initial thoughts and ambitions!