Vogue: The Cool Girl's Guide to Toronto, feat. Bruce Kuwabara and Koerner Hall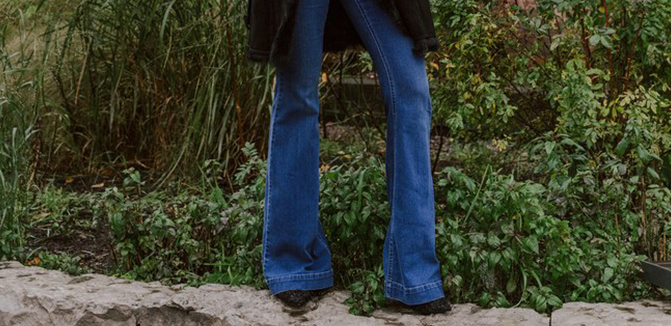 Article content
by Mosha Lundstrom Halbert
Rana Florida, CEO of The Creative Class Group
Together with her husband, renowned urbanologist and academic Richard Florida, this dealmaker (not to mention tastemaker) oversees a boutique advisory consultancy working with brands from Converse to Starwood Hotels. The Floridas' work advocates for the importance of cultivating urban environments that foster creative growth and innovation. The author of Upgrade—Taking Your Work and Life From Ordinary to Extraordinary, she also covers the business beat for Fast Company and Huffington Post.
Her spot: "The Evergreen Brickworks, a former brick making factory turned public green space, discovery zone, farmer's market, and art gallery. Turning a rundown industrial site into a vibrant green mecca is place-making at its finest. It's so amazing to have this much nature in one of North America's major cities."
Cafe select: "Nutbar. I love their coffees made with their own blend of organic cashew, almond and coconut milk. A great healthy lunch or breakfast is Matcha Morning bowl.  And if you're feeling under the weather, get the Ginger Bomb."
Dine out: "Giulietta. It has so many tasty dishes for a vegetarian, like the wood-roasted peppers and indulgent cacio e pepe."
Design eyes: "Toronto has so many talented designers, from Yabu Pushelberg, Colette van den Thillart and Studio Pyramid for interior design, Bruce Kuwabara and Frank Gehry for architecture, Beaufille and Greta Constantine for fashion."
Shop talk: "I shop at places where I know the owners and they know me, such as Augustina, 119 Corbo, The Fitzroy, Gaspard, and Pink Tartan."
Jen Lee Koss, retail consultant, investor, and Brika co-founder
Since moving for love a decade ago (her husband is Norwegian Olympian Johann Koss), this accomplished American cellist has embraced all things northern. With business chops honed at Harvard and in private equity, she is the co-founder of BRIKA, a retailer that curates artisanal finds and small brands through pop-ups, an online marketplace, two standalone stores, and concept shops. With four children under eight, she is one of the most productive (and socially active) women in town, counting former Oxford roommate Chelsea Clinton as her best friend. It's no surprise, then, that she also acts as a liaison for international brands looking to crack the Canadian market.
Her spot: "The Broadview Hotel is just a block away from our second Brika store and it was developed in partnership with a real estate company that I sit on the board of. It's a gorgeous historic building (and former infamous strip club!) and has been a real marker for how hip and exciting this area is becoming."
Chief Canadian trait: "I play in a women's hockey league once a week. It's the best workout and break from reality ever. When I moved here, I thought when in Canada, do as the Canadians do. Also, I've learned to take my foot off the urgency pedal. People used to tell me that I was so 'American' when I first got here. I couldn't figure it out. I think there is definitely a different pace and sensibility that contributes to a better quality of life."
Hidden gem: "I have grown up eating Korean food. We go to Seoul House on Dufferin pretty much every Sunday for a big family meal. It is a total hole-in-the-wall Korean BBQ place, but legitimately delicious. My parents gave it the authentic seal of approval."
Going live: "I love the concert series at The Royal Conservatory's Koerner Hall. It is a smaller venue with incredible acoustics and diverse programming, from classical to contemporary."
Fashion fix: "Tanya Taylor. She's from Toronto and I get stopped everywhere I go when I am wearing her designs. My hidden gem is a shop called Vintage Couture run by Lynda Latner and her daughter Yael. I have literally found gowns the evening before a major event (a gorgeous Oscar de la Renta number when my husband received the Order of Canada, or a black Chanel strapless number for the Academy Awards)."
Weekend getaway: "I have deeply embraced the cottage culture. We have a little island outside the city on Stoney Lake. It is very rustic and beautiful, and it feels like going to camp. In the winter, we go skiing every weekend in Collingwood."