Two KPMB projects win 2021 International Architecture Award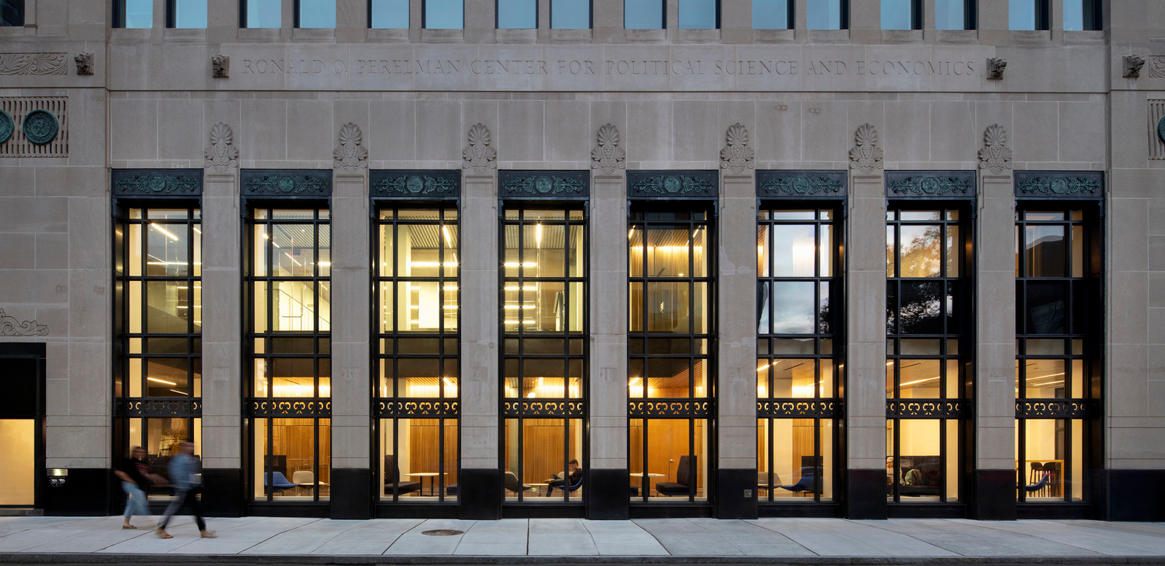 August 25, 2021
KPMB's CAMH Research Centre with TreanorHL (2027) and the Ronald O. Perelman Center for Political Science and Economics at the University of Pennsylvania (2018) have each won The International Architecture Award® for 2021, bestowed by The Chicago Athenaeum: Museum of Architecture and Design and The European Centre for Architecture Art Design and Urban Studies. The two projects were among the 130 selected from the hundreds of entries from more than 35 countries.
"These global awards show how well-considered, well-delivered and well-performing architecture has the immense potential to improve lives and communities. We are very pleased to be able to celebrate some of the most innovative, ingenious and impactful architecture in the world —designed by some of the most talented architects of our time," stated Christian Narkiewicz-Laine," Museum President/CEO of The Chicago Athenaeum.
Founded in 2005, the awards demonstrate how buildings and urban planning projects worldwide stretch the boundaries of architecture, irrespective of style, complexity, and size of both scheme and budget. The annual program promotes international architecture and design to our public audience globally.
Visit www.chi-athenaeum.org to learn more.