The Ottawa Art Gallery (OAG) Named an OAA Design Excellence Award Finalist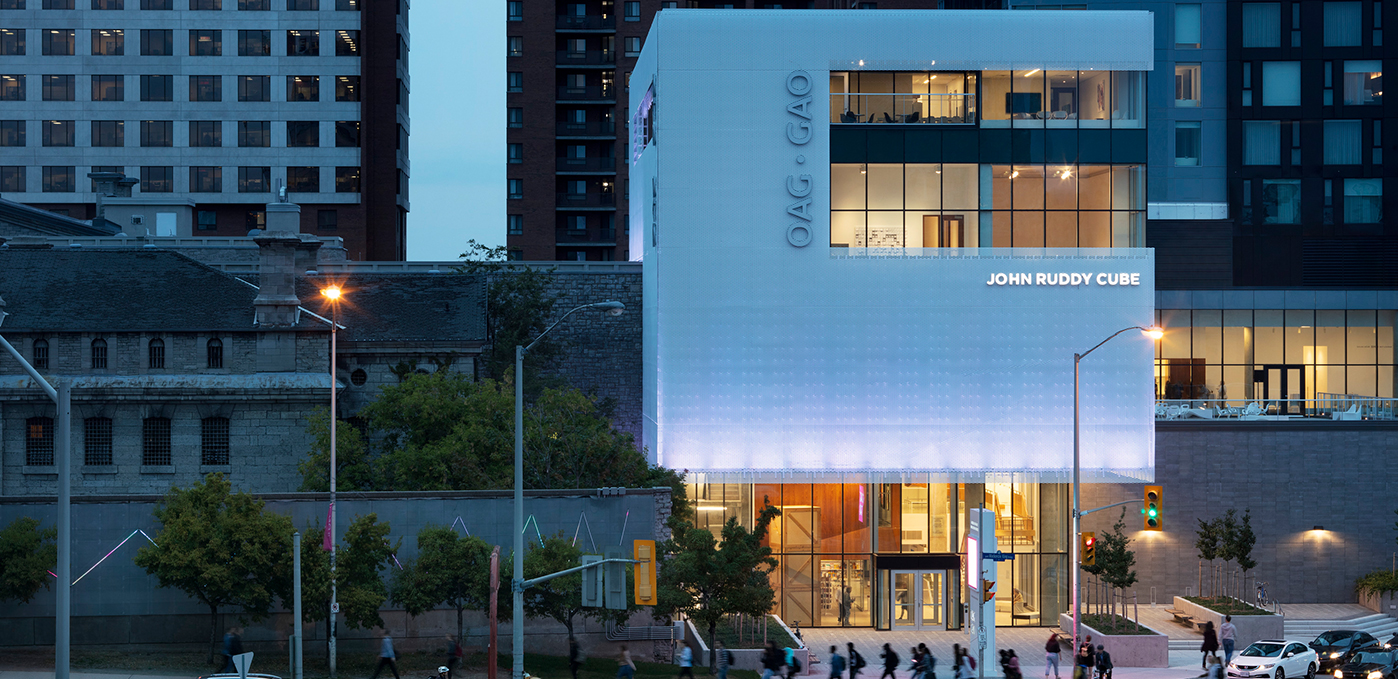 March 15, 2022
This week, the Ontario Association of Architects (OAA) announced the 17 Finalists for its 2022 Design Excellence Awards, including the Ottawa Art Gallery (OAG). A cultural destination in the Canada's national capital's downtown arts district, the LEED Silver OAG breathes new life into a historic site and offers an accessible and awe-inspiring experience for gallery goers, local artists, and arts organizations.
This year's selection includes building types ranging from libraries and learning institutions to residences and performing arts venues. Chosen by a jury of design experts, the projects serve as the shortlist for the OAA's Design Excellence Winners, which will be announced in April and celebrated at the OAA Conference in Toronto this May.
The biennial OAA Design Excellence Awards program offers Ontario's architecture profession an opportunity to showcase the possibilities for the built environment, and promote broader public appreciation and understanding of architecture. Submissions required inclusion of Energy Use Intensity (EUI) metrics, reflecting the OAA's commitment to pursuing climate stability in the public interest and ensuring sustainable, resilient design is a critical component of any successful project.
Selected from more than 80 eligible submissions, the 17 Finalists were judged on criteria such as creativity, context, sustainability, good design/good business, and legacy. You can find the full list of Finalists here.