The Downsview Framework Plan wins two awards at the 2022 World Architecture Festival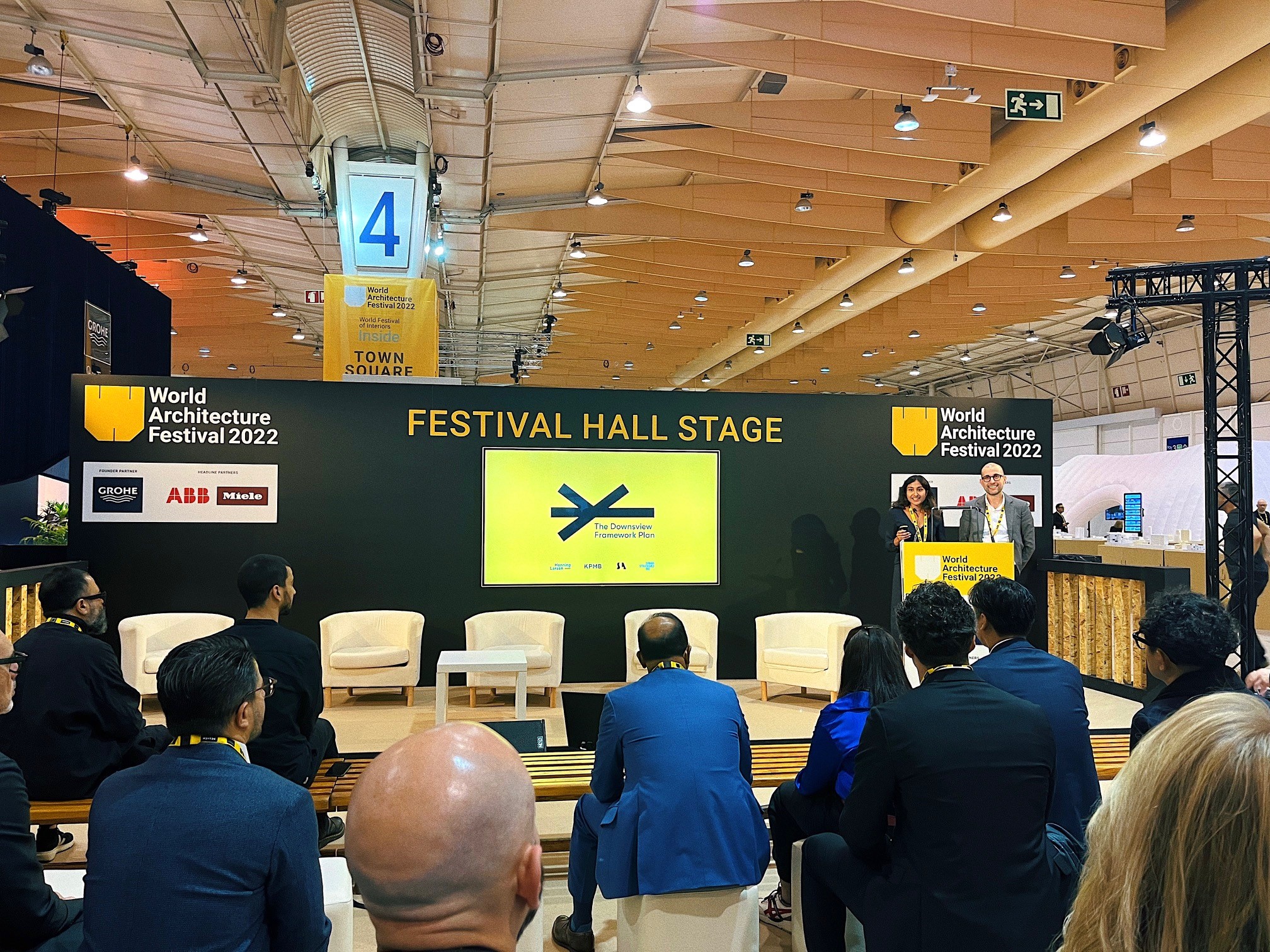 Article content
December 7, 2022
The Downsview Framework Plan, a framework for the redevelopment of the Downsview Airport north of Toronto, has received the WAFX Award and a Future Projects Award in the Masterplanning category at the 2022 World Architecture Festival (WAF) in Lisbon. 
Both awards "herald the world's most forward-looking architectural concepts" and celebrate projects that use innovative design approaches to respond to complex issues, such as food scarcity, climate change, and sustainability. 
On behalf of the project team, KPMB Architects' Laurence Holland and Sahana Dharmaraj presented the Downsview Framework Plan to a live judging panel and an audience of their peers.  
"It was a great moment to witness, as part of the team that's been working on the framework for the last two years," Sahana remarked. "It really was a privilege to represent the team and to see Toronto recognized on a global scale," added Laurence. 
Working together with local and Indigenous communities and city-wide stakeholders in Toronto, KPMB Architects, Henning Larsen Architects, SLA Architects, and Urban Strategies designed a framework to transform the former Bombardier Airbase into a thriving residential and commercial district. 
The Downsview Framework Plan reimagines the 520-acre airfield as a hub that will provide over 80,000 residents with access to the city's transit system, affordable housing units, community-led initiatives like markets, maker spaces and urban farms, and thousands of jobs.  
The judges were impressed with the Plan's guiding principles, particularly its approach to blending the built and natural world and connecting residents both to the city and to nature with 100 acres of new parks and green corridors.  
Read more about the Downsview Framework Plan here.