The City of Hamilton has selected The Waterfront Shores Corporation as the Preferred Proponent of the Pier 8 Development Opportunity RFP process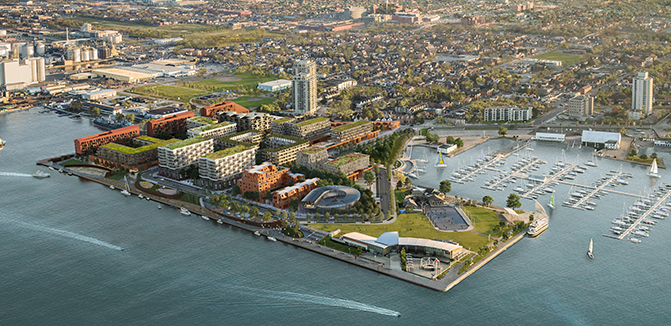 June 13, 2018
Click here to view the City of Hamilton
On June 13, 2018 City Council confirmed the selection of The Waterfront Shores Corporation as the Preferred Proponent of the Pier 8 Development Opportunity RFP process.
To bring our vision of Hamilton's historic West Harbor to life we are partnering with three of the most exciting architecture firms in Canada; Superkül, Gh3 Inc, and Omar Gandhi Architect.
Special thanks to Norm Li and Puncture Design.
For presentation panels please click here.