Architizer: The A+List: 137 Architecture and Design Firms to Watch in 2020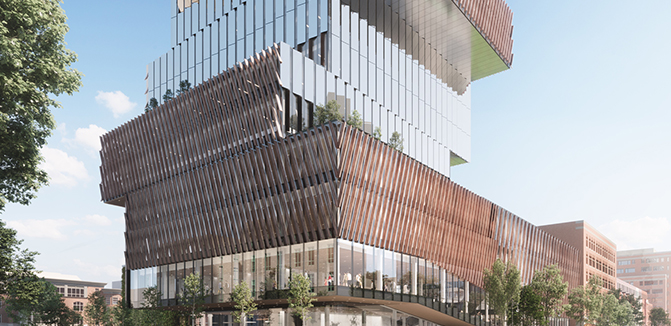 Article content
January 16, 2020
2019 A+Awards Jury Vote Winner — Unbuilt Institutional (KPMB Architects – Boston University, Center for Computing & Data Sciences)
Architizer is now welcoming entries for the 8th Annual A+Awards, the world's largest awards program for architecture and building products. As well as celebrating some of the most innovative recently-completed projects around the globe, the A+Awards also serves as an incredible indicator for which designers are worth watching in the coming year.
By definition, the architecture firms that win an A+Award are among the world's most forward-thinking companies — their projects address contemporary challenges and answer clients' needs in a way that sets them apart from their peers. For this reason, we're introducing the A+List, an annual run-down of every firm that scooped an A+Award in the previous year. It provides a comprehensive picture of the world's best architecture firms, and will be refreshed each year based on the results of the annual A+Awards program.
The A+List is arranged alphabetically, with more information available by clicking on the link to each firm's profile. We've also picked out a selection of featured firms, providing some extra background on their A+Award triumphs.