Supporting the Next Generation of Architects and Designers With the Return of TimberFever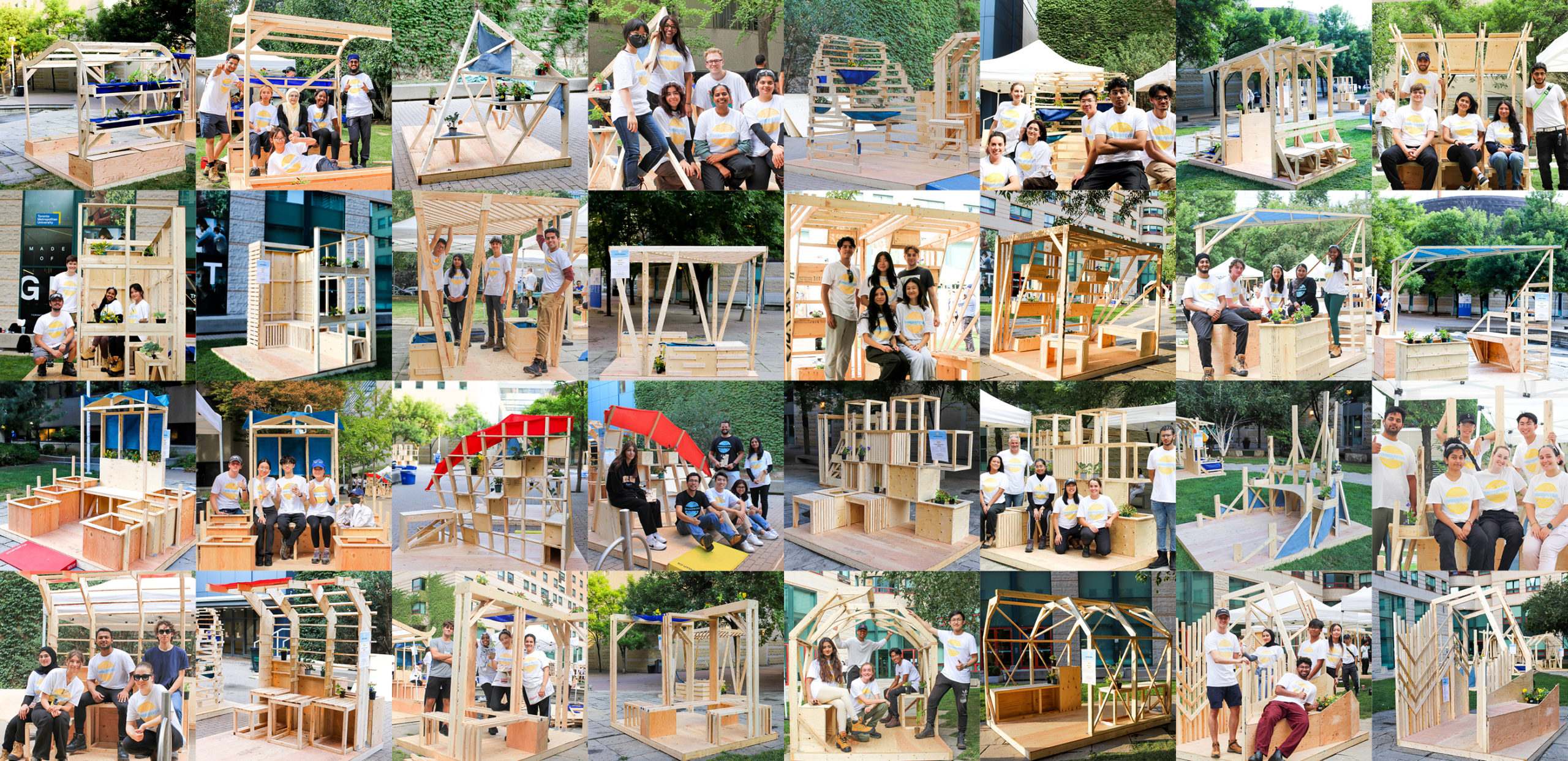 Fundamental to KPMB's approach is our respect for the human element in creative problem solving. We value teamwork – designing through collaboration and challenging ourselves, our project partners, and our clients to achieve excellence. Mentorship and sharing of insight and knowledge goes hand-in-hand with this and we are proud to support programs where collaboration is cultivated and fostered. 
TimberFever is one of those initiatives. Presented by Moses Structural Engineers and held in September at Toronto Metropolitan University, it brings together architecture and civil engineering students from Canada and the United States to build a life-size structure out of wood over the course of three days. This year, teams were tasked with creating a structure to house a specific vegetable (think: radishes, peppers, cucumbers) that take into consideration factors including the eventual height, and sun and moisture requirements.
Special guests, experts, and mentors provide guidance and advice to teams so they can design the best solution for the competition brief. Judy Taylor, a principal at KPMB served as a mentor this year, joining other Canadian industry professionals across architecture and engineering. 
"It was meaningful and inspiring to be mentor for a competition that challenges students to collaborate and use creativity and innovation to bring their designs to life through timber," remarked Judy. "It is important to empower the next generation of designers to understand and prioritize working with sustainable materials, and learn how to solve problems with a cross-disciplinary and collaborative approach." 
See this year's projects and winners here.