Soaking up the arts in Saskatoon: the 'Paris of the Prairies' – Toronto Star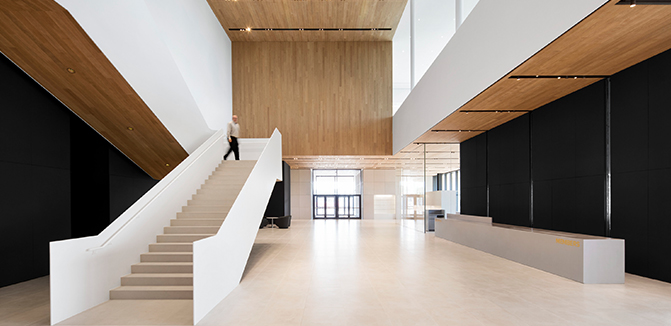 Article content
Click here to view the Toronto Star
"See the pink brain? Look past the strawberry and over . . ." My eagle-eyed companion points down at the pile of painted boulders along the banks of the South Saskatchewan River. "Do you see the Cheshire cat?"
On summer days, people from all over this city scramble down the riverbank below the Broadway Bridge to create a masterpiece or two in the ever-changing spontaneous art installation.
Just up the road, along Broadway, where Joni Mitchell played her first paid gig in the 1960s, bright murals line the alleys behind little artisan shops that sell cool items like wooden wall maps of Saskatchewan. Across the river, in Riversdale, there are more murals in the alleys, artist studios above a pawn shop and steady traffic into a trendy store that sells T-shirts emblazoned with "Made in SK."
Bob Dylan once dubbed this pretty little city "Paris of the Prairies." No one seems to know exactly why.
It definitely wasn't because of the traffic — cars here stop for you before you even get to the crosswalk. But it's a safe bet Dylan's moniker had something to do with the creativity flowing through the streets.
"This is a really great art town," says Jen Budney, a long-time curator and current PhD student at the University of Saskatchewan. "I've lived in all kinds of cities across Canada, in New York and Milan, working in the arts, and I moved to Saskatoon because of the incredibly vibrant arts scene here."
The scene has flourished, in part, because of economics favourable to artists.
"It was a have-not province for so long, so real estate was cheap, artists could afford to live here," says Budney over tea and under paintings hanging at the Underground Café. Being "isolated and cold" helped build the warmth of the arts community. "It's a very vibrant close-knit scene here," she says." People help each other."
A new chapter in the city's art history is slated to begin Oct. 21 with the opening of the Remai Modern, a museum of modern and contemporary art with a large permanent collection that includes Picasso linocuts and some of his ceramic works.
The sleek, four-storey building has 11 galleries — think lots of white, oak and polished concrete with prairie light spilling through floor-to-ceiling windows. There is no admission fee for the main floor, a gorgeous atrium that includes a five-metre-long fireplace with "Welcome" written above the flames in half a dozen Indigenous languages.
"The atrium is meant to be the living room of Saskatoon," says Stefan Deprez, the Remai's guest-experience manager, during a sneak peak. "People can be intimated by an art gallery. We want to make the building as universal as possible. It's a multipurpose space, not just an art gallery."
As well as room for a couple of hundred people to lounge around, the main floor includes a gallery that will feature local artists, an Oliver & Bonacini restaurant and a gift shop with plenty of Picasso-themed goodies.
On the fourth floor, standing in the space that juts out over the river, you can watch the sun bounce off the South Saskatchewan and see the colourful painted boulders up the way.
The Remai "will enrich the whole cultural landscape of Saskatoon," says Felicia Gay, the curator at Wanuskewin Galleries, the only gallery of contemporary Indigenous artists on the Prairies. Art fans coming to see Picassos can go home with an appreciation of this place and the people who have lived here for millennia.
The galleries are part of Wanuskewin Heritage Park, a former cattle ranch 15 minutes from downtown Saskatoon.
"It's the longest continuously run archeological project in Canada," says the park's forensic anthropologist, Ernie Walker, as we walk past the spot where 6,400-year-old artifacts have been found. Over the past 40 years, archeological teams have unearthed arrowheads, plenty of bison bones and a few ancient gaming pieces.
"There are 19 pre-contact sites," says Walker. "We're on number nine. We haven't got to the biggest ones yet."
Back inside, Wanuskewin's restaurant has been lauded as one of the best Indigenous restaurants in the country. And downtown, Saskatoon's culinary and cocktail scene is a tour de force all of its own.
Try the potato gnocchi and carrot top pesto at the Hollows, Diefenbaker trout at Ayden Kitchen and Bar and bison tataki at Sticks and Stones. Order lentil cream ale or any number of inventive cocktails to wash down your meal. And, while you have your glass in hand, toast Saskatoon's modern art, ancient history and all the other good stuff in between.