KPMB Architects – Marianne McKenna shortlisted for Edinburgh concert hall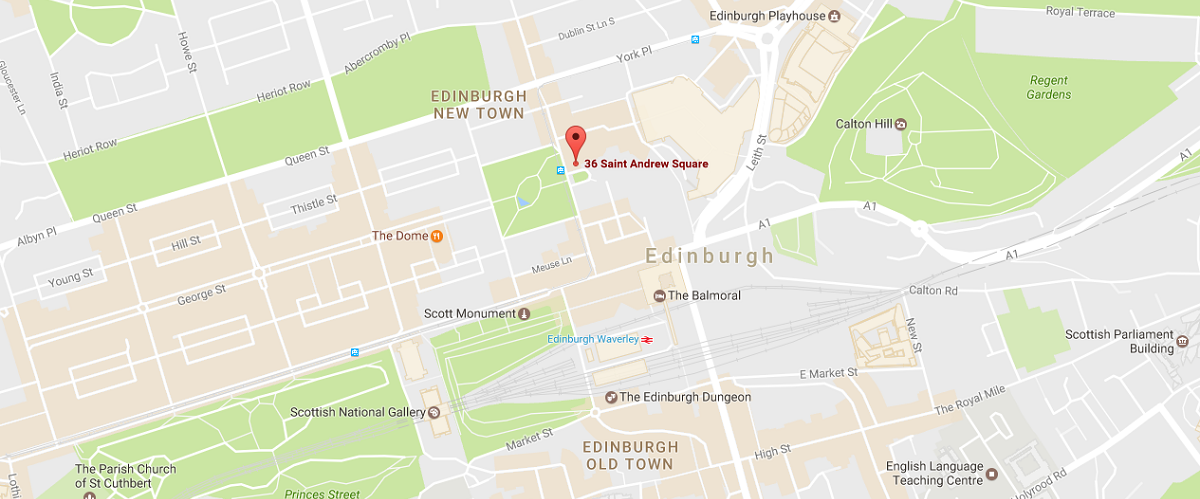 January 30, 2017
Click here to view Rhinegold Publishing
Impact Scotland has announced the shortlist of architect-led teams that will compete for the contract to design a new arts centre behind Dundas House at 36 St Andrew Square, Edinburgh.
The facility would be the new home of the SCO, as well as a venue for education, conferences and public engagement. It would contain a 1,000 seat auditorium and a studio providing rehearsal, recital and recording space 'to rival the best in Europe'.
The six teams whose proposals will be taken forward are led by architects from Edinburgh, London, Switzerland and Canada. They were selected using the OJEU scoring system.
Sir Ewan Brown, chair of Impact Scotland's judging panel said: 'We have an extremely strong shortlist to choose from. The submissions we received show that this project will transform the resource available to Edinburgh's Festivals and provide new opportunities for music groups across Scotland by building for greater inclusivity and access.'
A decision on the winning team is expected to be taken in early April.