Shirley Blumberg Presents "At The Edges" at ZAK World of Facades Conference in Toronto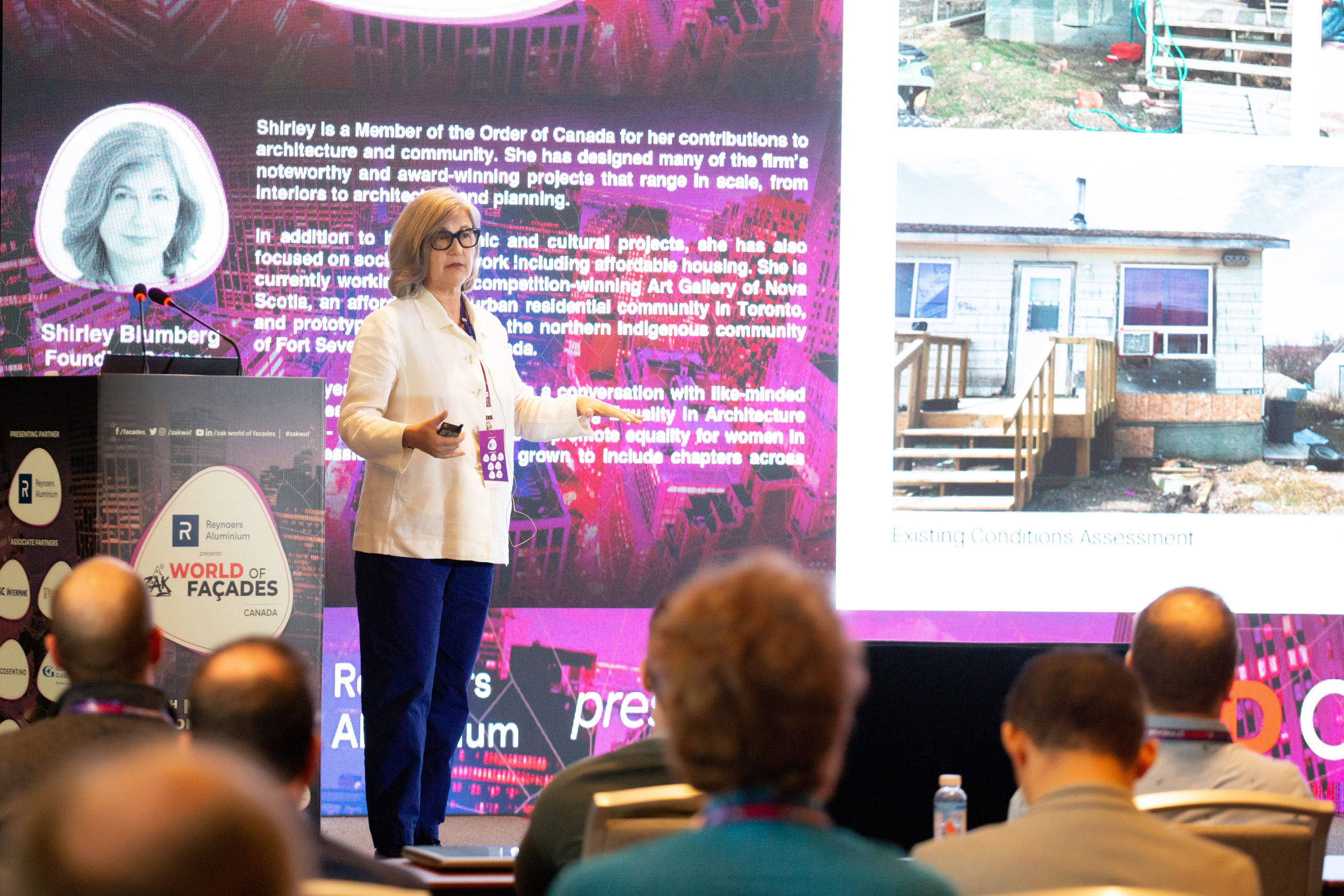 Article content
June 30,2022
Earlier this spring, Shirley Blumberg, KPMB Founding Partner, spoke at the ZAK World of Facades conference in Toronto. At the international conference series on façade design and engineering, Shirley's lecture was keyed to Canada's long tradition of building science, and how Canada's unforgivable climate influences the way facades are envisioned and executed. 
Shirley's presentation covered three projects, Fort Severn Indigenous Housing, Ponderosa Commons, the first mixed-use student housing hub at the University of British Columbia, and the Art Gallery of Nova Scotia, located on a prominent waterfront site. Each project is confronted with  different climatic conditions, geography, and programs. Irrespective of budget and scale, they all respond to the same technical and artistic design challenges. The lecture conveyed how the same principles of sustainability — social, environmental and economic, are rigorously applied in the design of their building envelopes. 
As the conference was geared towards facade design specialists, Shirley wove together insights from engineering consultants, to communicate how all three projects have benefitted from working closely with building science consultants and energy engineers. She addressed how these consultants are key to integrating building physics with the art of design and the practical challenges of construction. With their expertise to explore new concepts for buildings based on first principles, architects have more flexibility in exploring design alternatives.