Returning to Massey Hall – Beloved National historic site to reopen in November over 3 years since closing for an extensive revitalization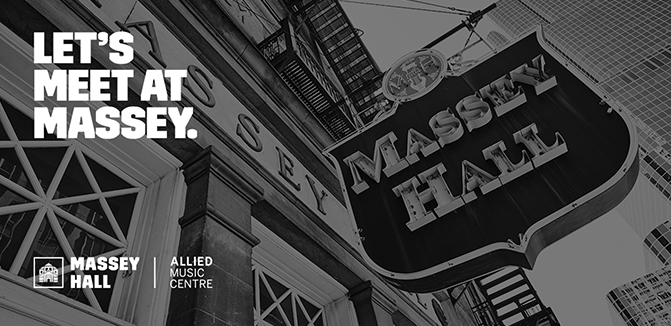 June 14, 2021
Click here to view Massey Hall / Allied Music Centre
In celebration of its 127th birthday, Massey Hall is thrilled to announce that after a three-year closure for an extensive revitalization, it will reopen its iconic red doors and welcome back music fans in November 2021.
When music fans return, they will be able to immerse themselves in Massey Hall's original 1894 glory mixed with subtle 2021 enhancements.
"The revitalization of Massey Hall is a strategic restoration of the heritage details that make the Hall so beloved and an update to all the hard-working parts of the Hall as a performance venue – to make it work that much better. Critical to success is maintaining the built-in intimacy of the performer to audience relationship, as well as adding a new level of flexibility, and new spaces to broaden the offering," said Marianne McKenna, KPMB Founding Partner & Lead Design Partner for the Massey Hall Revitalization.
See full Let's Meet at Massey Press Release here.