Resilient Housing Proposal for Fort Severn First Nation wins World Architecture Festival (WAF) Award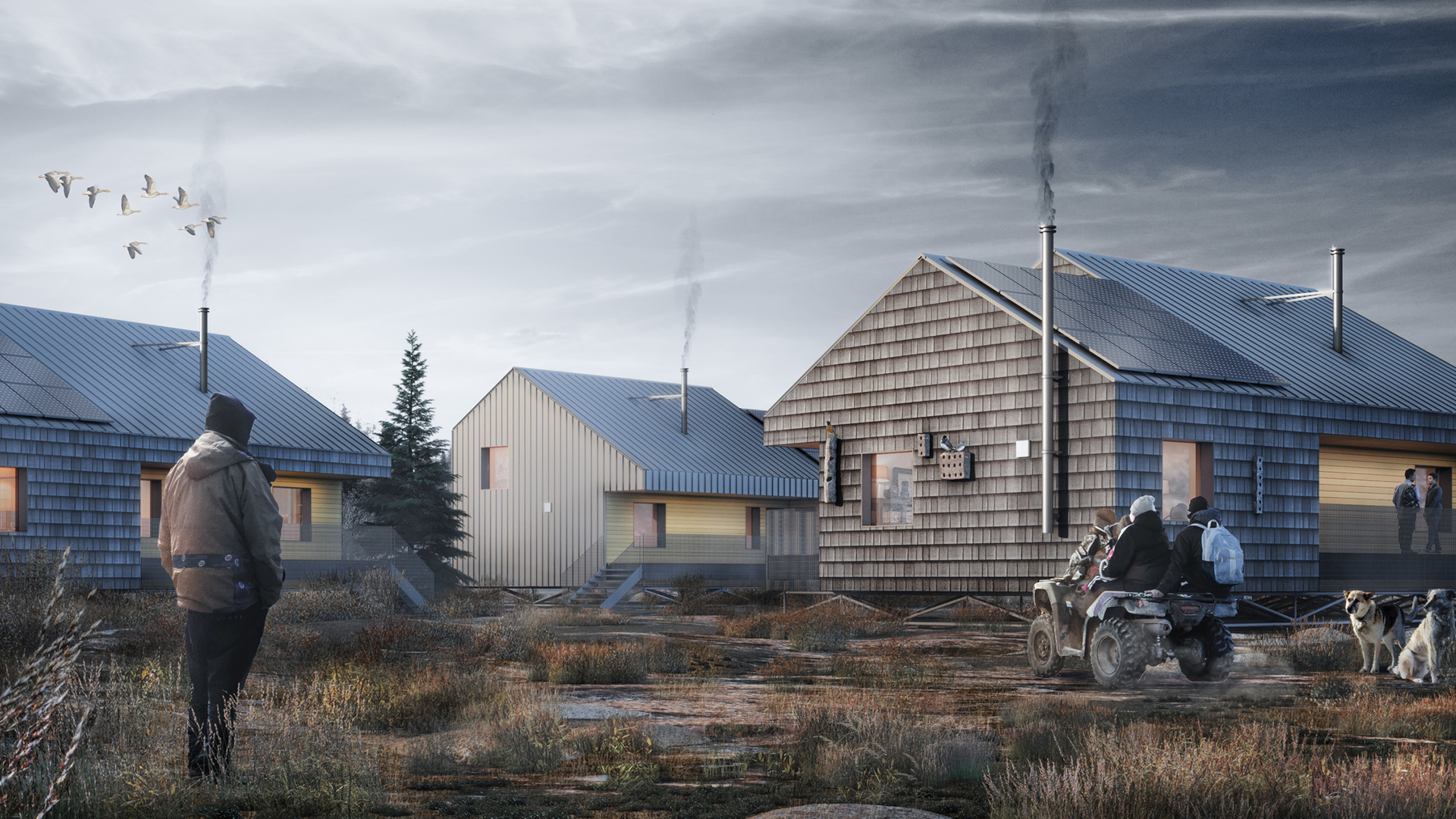 Article content
July 5, 2021
Click here to view World Architectural Festival
We are pleased to announce that Two Row Architect and KPMB have won the World Architectural Festival's 2021 WAFX Social Equity award for our resilient housing proposal for Fort Severn First Nation, Ontario's northernmost community. The WAFX awards recognize "the world's most forward-looking architectural concepts" and are awarded to "projects that identify key challenges that architects will need to address in the coming years."
KPMB Founding Partner Shirley Blumberg and Brian Porter of Two Row Architect will present the project at the WAF Futures symposium on July 12 at 11am EST. Get your free ticket here.
A RESILIENT DUPLEX FOR FORT SEVERN FIRST NATION
In 2019, Two Row Architect and KPMB were invited to participate in the National Research Council's Path to Healthy Homes program. The initiative aims to produce a best-practices manual for architects and engineers working with Indigenous communities, who are in desperate need of affordable, resilient, culturally appropriate housing. Currently, 25% of Indigenous Canadians live in over-crowded conditions and 20% live in homes that need major repairs. The Assembly of First Nations estimates that by 2031, Indigenous communities will need to build over 130,000 new housing units and renovate 20,000 more.
The Two Row / KPMB team was paired with Fort Severn First Nation, the northernmost community in Ontario. The team worked closely with band leaders and community members to develop a housing typology that would help elders live independently in the community for longer, while also providing units for young families, who often end up living in overcrowded conditions with parents and siblings for lack of other options. The duplex uses stick-frame construction techniques that are familiar to the crews working in the community today, and upgrades the envelope using principles inspired by the Passive House movement. The result is a durable, easily transportable construction system that can be adapted into a variety of unit configurations depending on the evolving needs of the community.
Read more about a Resilient Duplex for Fort Severn First Nation here.