Remai Modern, Northwestern University & Princeton University listed as finalists for 2018 OAA Design Excellence Awards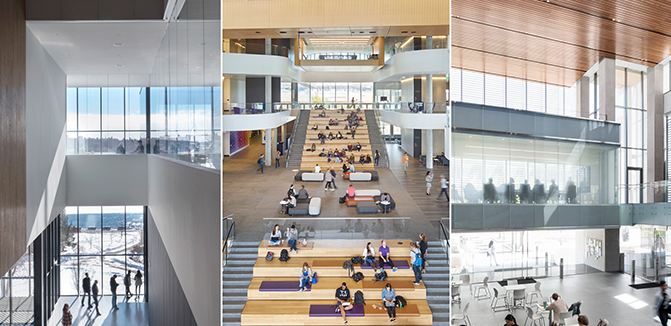 Article content
Click here to view Canadian Architect
The Ontario Association of Architects (OAA) is pleased to announce the finalists for the OAA Design Excellence Awards. This year's 20 short-listed projects range from local Ontario homes to Ivy League university buildings in the U.S. to temples in Chile, each demonstrating unique best-in-class design.
"The 2018 finalists have set a new standard for excellence in architecture and represent a dynamic range of bold and cutting-edge thinking that architects in our province are fast becoming renowned for. The projects demonstrate exciting new approaches to functionality that enhance the lives of Ontarians, Canadians and global citizens," said OAA President, John Stephenson. "Once again, I'm pleased that through the OAA Awards we can celebrate the world-class design and vision of architects based in Ontario that are creating and inspiring powerful contributions for our future."
Selected from 111 submissions by this year's jury, the 20 finalists were judged on a number of criteria, including creativity, context, sustainability, good design/good business and legacy. Over the month of March, each finalist will be featured on the OAA blOAAg.
Winners in categories including Design Excellence, Best Emerging Practice, G. Randy Roberts Service Award and Order of da Vinci will be announced on April 3.
KPMB Architects – 2018 OAA Awards – Design Excellence Finalists
Julis Romo Rabinowitz Building & Louis A. Simpson International Building, Princeton University — Princeton, NJ, USA — KPMB Architects
Kellogg School of Management, Northwestern University — Evanston, IL, USA — KPMB Architects
Remai Modern — Saskatoon, SK — KPMB Architects and Architecture49 Inc.