Realizing a 25-Year Dream − Brearley's New Academic Building at 590 East 83rd Street in NYC Opens on September 9, 2019!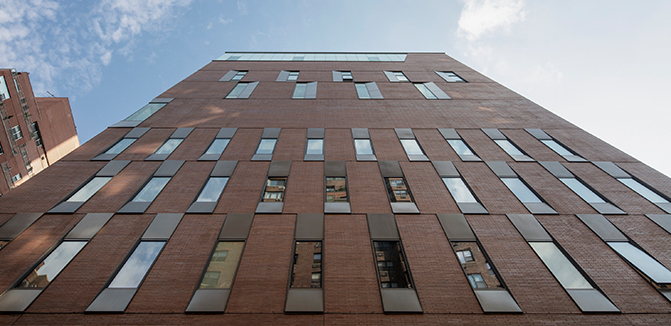 Article content
Click here to view The Brearley School
Since "Opening Doors: A Strategic Vision for The Brearley School" was adopted by the Board of Trustees in October 2014, the faculty and staff, students and parents at Brearley have been working together to realize a twenty-five year dream to modernize our schoolhouse. As Head of school Jane Fried has said: "That aspiration led us to develop our campus plan with two complementary academic buildings, 610 and 590, and the Field House, which together provide state-of-the-art facilities to unlock the full power of Brearley's program. With ample space for students, faculty and staff to meet, collaborate and reflect, Brearley's campus, supported by a new schedule and a new homework policy, offers us all the opportunity to live the Brearley experience in a more thoughtful and balanced manner." 610 + 590 = One Brearley!