Remai Modern and the Julis Romo Rabinowitz Building & Louis A. Simpson International Building at Princeton University announced as 2018 OAA Awards Design Excellence Winners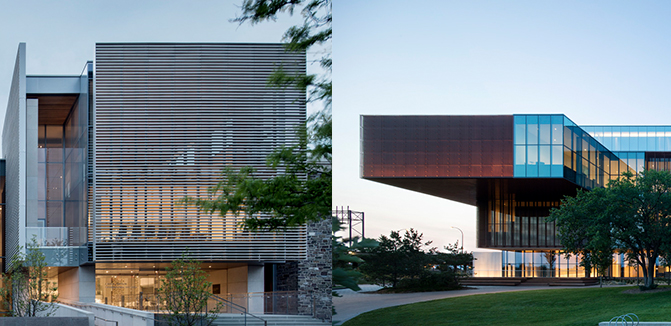 April 3, 2018
Click here to view the Ontario Association of Architects
The Ontario Association of Architects (OAA) is pleased to announce the winners of the 2018 OAA Awards. This year's winners showcase diversity in design where projects range from cultural temples in Chile to breathtaking community hubs and local Ontario residences.
Representing Ontario's best emerging talent and some of the province's most established architecture practices, 10 projects have been recognized with the prestigious Design Excellence Award.
The OAA Awards also recognize talent and contributions to the industry by honoring practices and individuals with the Best Emerging Practice, G. Randy Roberts Service Award and Order of da Vinci awards.
"Every year it is a privilege to honour the very best in Canadian architecture and design.The OAA Awards help to champion and encourage a new standard of excellence every year and 2018 has been no exception, "said John Stephenson, OAA President. "Every project submitted for the awards has showcased how architects continue to help build and strengthen communities around the world and is a testament to the strength of our industry."
The community is invited to begin voting for the People's Choice Award which will open on the OAA's Website beginning tomorrow. This opportunity provides the greater community to choose from the top selected design and innovation projects and vote for their favourite Design Excellence Award winner.
The Design Excellence Awards winners were selected from more than 111 submissions. The 20 finalists were judged on a number of criteria, including creativity, context, sustainability, good design/good business and legacy.