People, place, and nature come together in vision Downsview, a diverse community in Toronto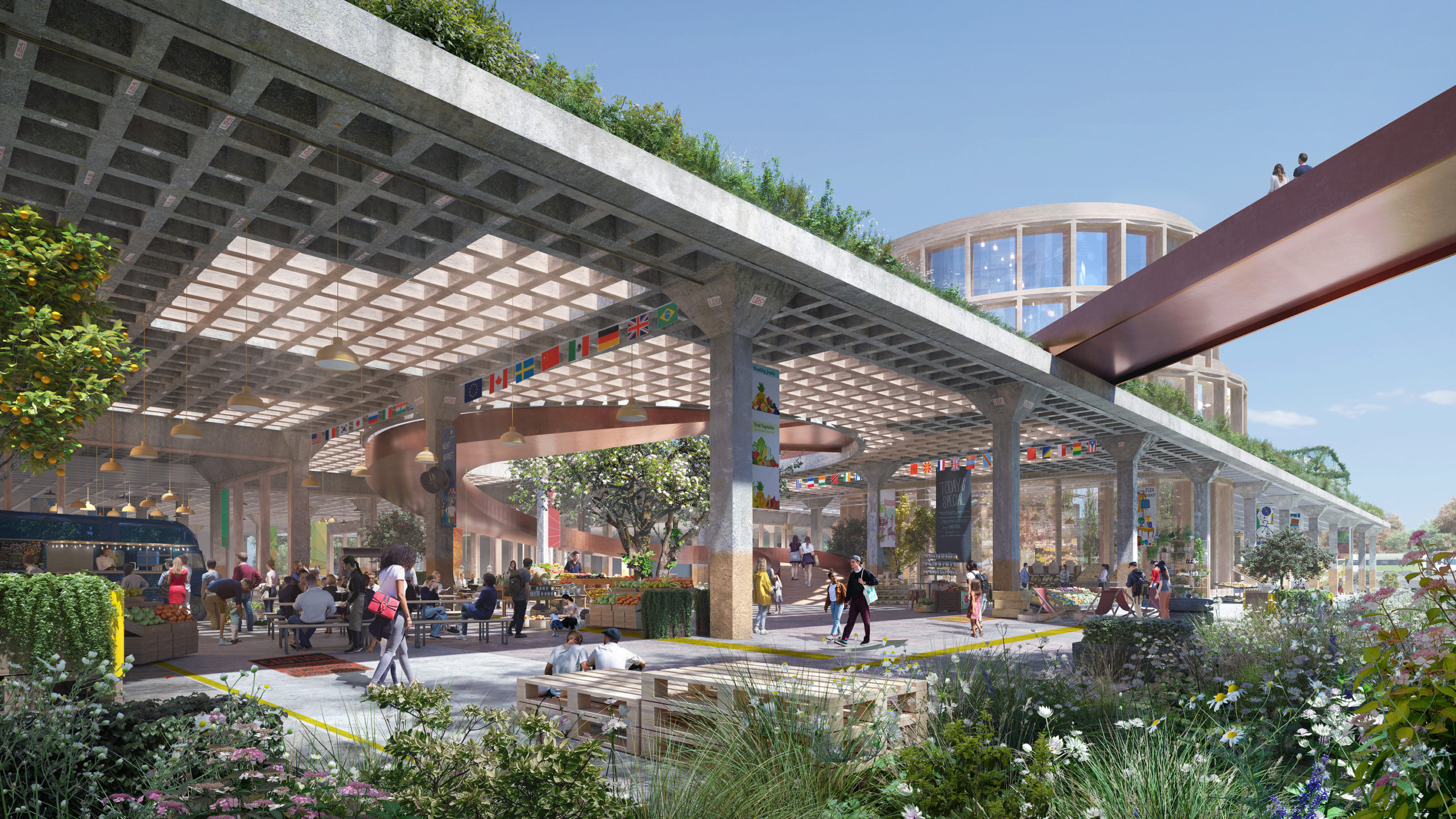 Article content
November 15, 2021
Collaborating with the community, Henning Larsen Architects, KPMB Architects, and SLA Architects have crafted the Downsview  Framework Plan that is set to transform 520 acres into complete, connected communities that puts nature and people first.
Located north of Toronto, on site of the former Downsview Airport and surrounding lands, the vision reimagines the runway as an anchor for the community. The plan sees the runway serve as space for gathering, play, and celebration, animated by community-led initiatives and connected through a series of new parks and open spaces, with development along the perimeter.
"Like a vine growing along a cable, the reimagined runway will organically grow to become a vibrant and resilient pathway connected to new and existing neighborhoods," says KPMB Partner Kevin Bridgman.
Downsview is jointly led by Northcrest Developments and Canada Lands Company and is developed in collaboration with design partners Henning Larsen Architects and SLA Architects.
Please find the press release here.
For media requests, please contact kpmb@camronpr.com