Park Hyatt Toronto Named a Hospitality Design Awards Finalist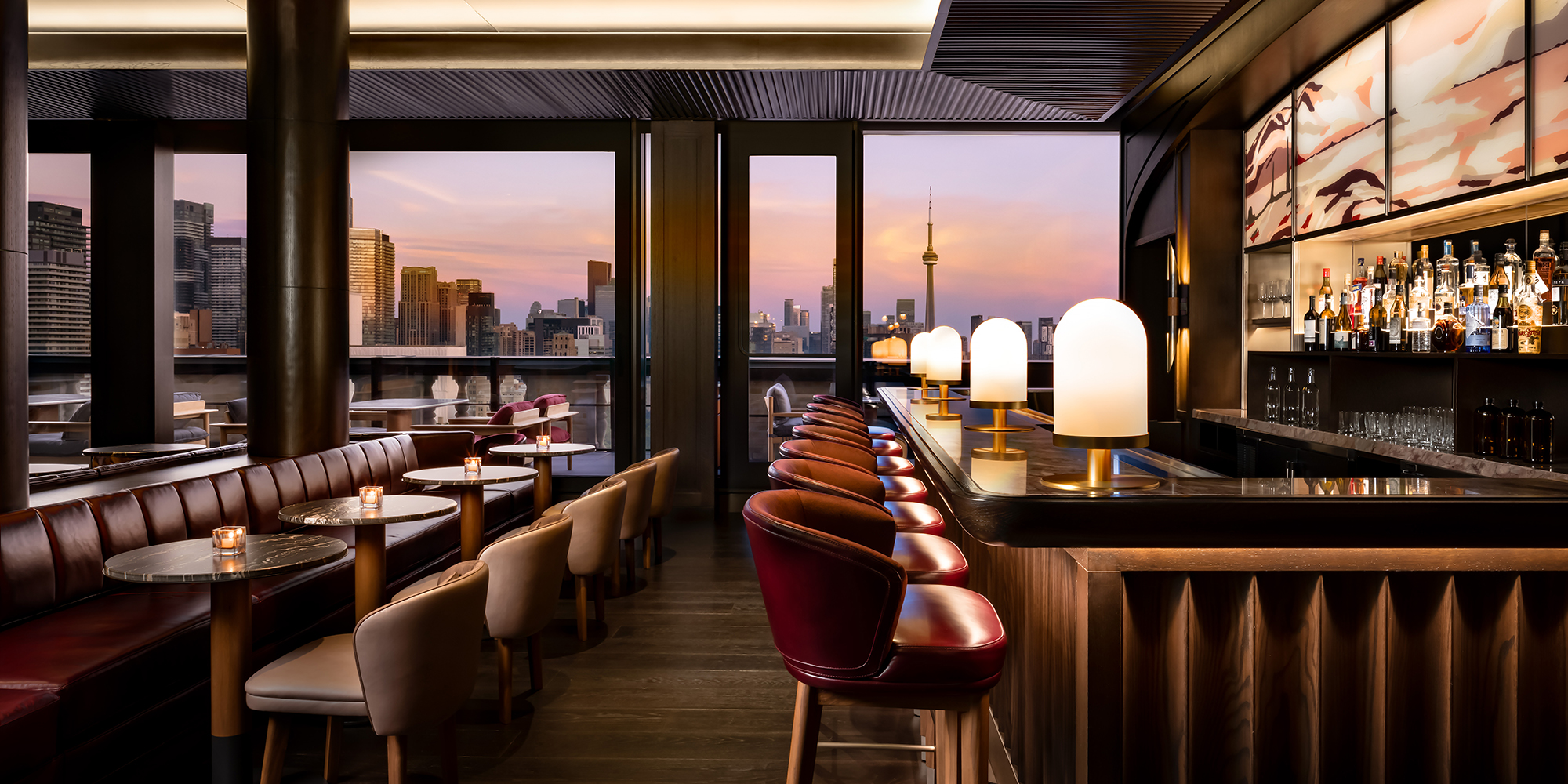 Article content
April 27, 2022
The annual HD Awards has recognized the Park Hyatt Toronto as a Finalist in the Luxury Hotel and Luxury Hotel Public Spaces categories. The HD Awards, presented by Hospitality Design magazine, celebrates the best of the best in projects and products, and honours the creative teams behind them. 
A beloved destination for Canadian literary luminaries, opera singers, and politicians for decades, the extensive renovation and modernization executed in collaboration with Studio Munge, honours the hotel's rich history while anticipating the city of Toronto's future growth. The design reinstates the status of the hotel as a prime location for cultural and commercial convergence in the city.
The renovated Park Hyatt features 219 hotel rooms, 65 luxury rental residential units; a redesigned lobby; dining; roof-top bar; meeting rooms and ballroom; and a new spa. Boldly re-envisioning the spatial sequencing, the new design encompasses notable structural changes that expand the space and increase the feeling of fluidity as guests move from floor to floor. 
This year's selection spans luxury hotels situated all across the globe from Toronto and Los Angeles to London and Dubai. As the hospitality sector emerges from the pandemic, each project inspires a deep appreciation for the region in which it is located and captures the importance  of adventure, culture and design.
Selected from more than 800 submissions, the awards were evaluated by a distinguished jury that considered design innovation, function, sustainability, purpose, and overall impressiveness of each of the entries (which debuted between December 2020 and March 2022). The winners will be announced in June. You can find the full list of Finalists here.