Official Opening of the Global Centre for Pluralism's international headquarters: 330 Sussex Drive, Ottawa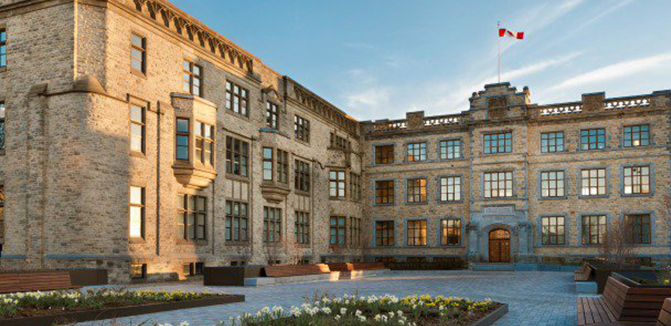 Article content
Click here to view Global Centre for Pluralism
His Highness the Aga Khan, spiritual leader of Shia Ismaili Muslims around the world, and His Excellency the Right Honourable David Johnston, Governor General of Canada welcomed distinguished guests to the official opening of the Centre's new permanent headquarters in Ottawa.
In the beautifully restored heritage building at 330 Sussex Drive, formerly the Public Archives of Canada (1905-1967) and the Canadian War Museum (1967-2005), the Centre will continue to expand its work as a global platform for comparative analysis, learning and dialogue about the importance of valuing diversity both in Canada and around the world.
The opening ceremony celebrated the long-standing public-private partnership between His Highness and Canada.