Montreal Holocaust Museum receives Canadian Architect Award of Merit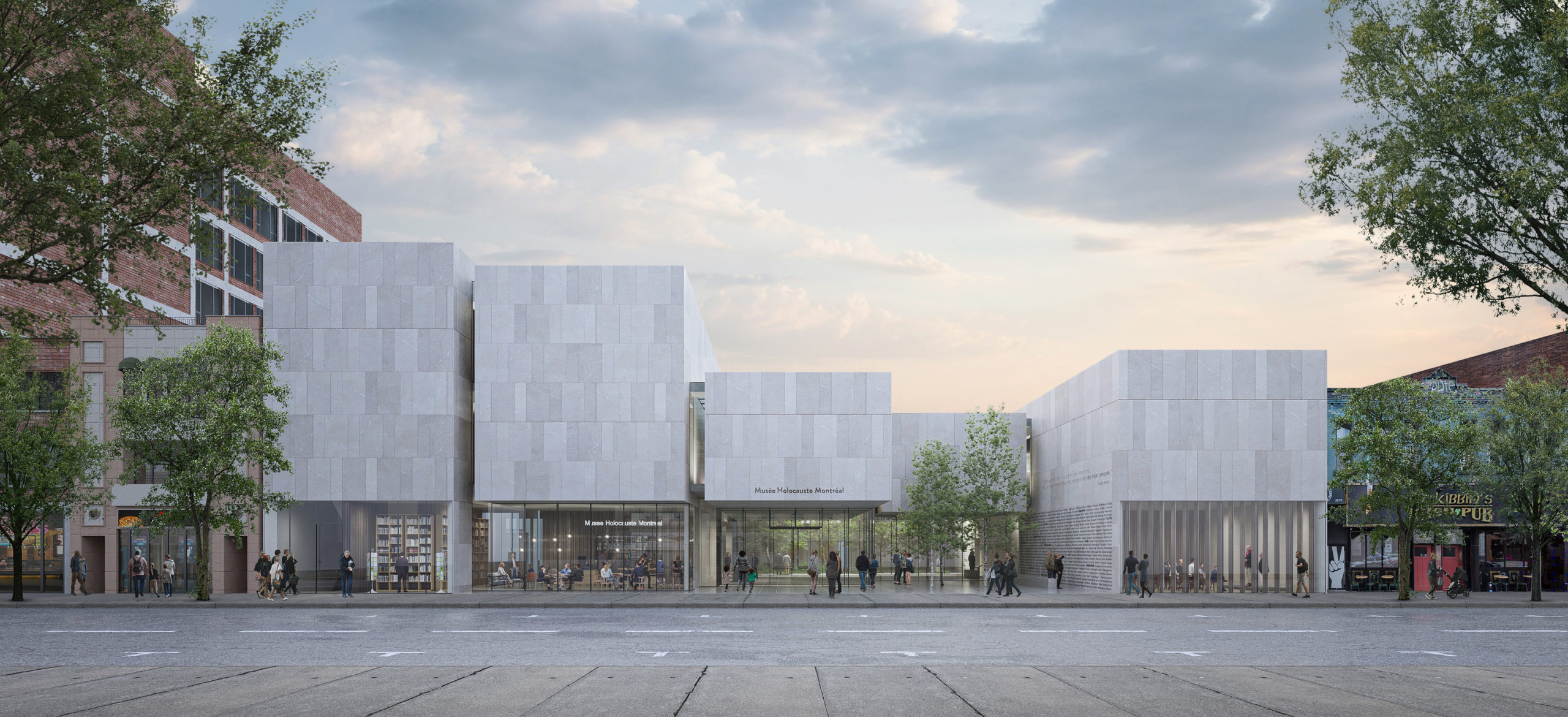 December 20th, 2022
The design for the new Montreal Holocaust Museum by KPMB Architects and Daoust Lestage Lizotte Stecker Architecture, has been recognized with a Canadian Architect Award of Merit. 
Of 153 professional submissions received for this year's awards program, the jury selected four projects for the Canadian Architect Awards of Excellence and six projects, including the Montreal Holocaust Museum, for the Awards of Merit.  
"The project is about reconciliation more than celebrating pain. It is remarkable at different levels," said Louis Lemay, one of the jurors. "The choice of the location—in the heart of what was once the Jewish community—is appropriate. The volumes interpret the heritage of St. Laurent Boulevard by modulating the massing, and the project democratizes the museum functions by opening the building to the street." 
Creating a purpose-built and human-centered museum was at the forefront for our team, which included two scholars—Robert Jan van Pelt, a renowned Holocaust historian, and Sherry Simon, a professor specializing in the language and cultural history of Jewish Montreal (including the writings of Holocaust survivors).  
The new museum, planned to be located on Saint-Laurent Boulevard in downtown Montreal, will have multiple exhibition spaces, classrooms, an auditorium, a memorial garden, and a dedicated survivor testimony room. 
Since 1979, the Montreal Holocaust Museum has been committed to educating people of all ages and backgrounds about the Holocaust, while sensitizing the public to the universal perils of antisemitism, racism, hate, and indifference. The new location will broaden the Museum's reach and impact through innovative educational programs and research resources about the Holocaust, genocide, and human rights.