Mitchell Hall participates in DesignTO talk on architecture and mental health care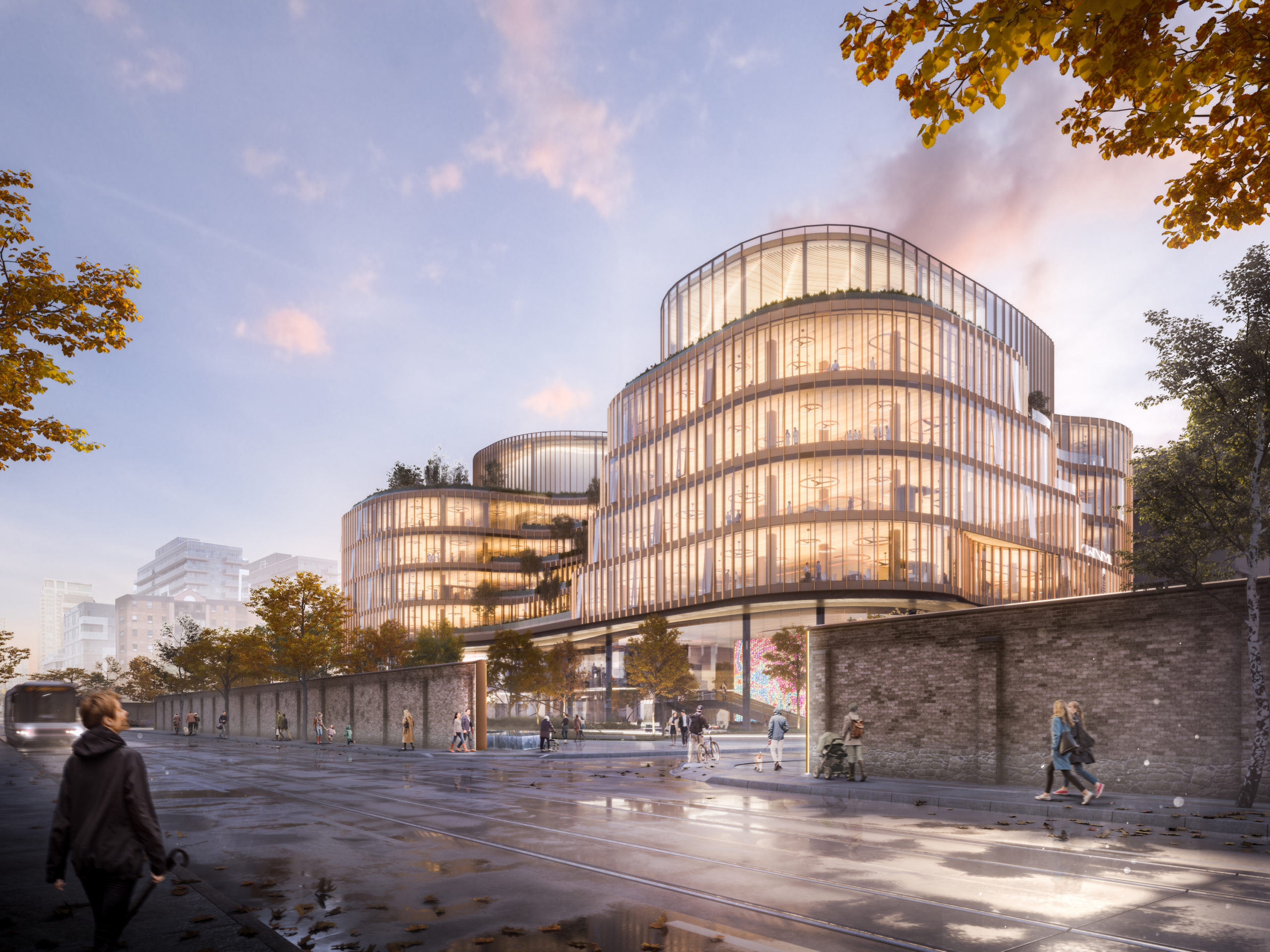 November 1, 2022
Last month, DesignTO, the organization behind Toronto's largest design festival, convened a conversation about the intersection of architecture and mental health care featuring KPMB Partner Mitchell Hall, long-time CAMH collaborator and architect (retired) Alice Liang, and social-environmental psychologist Dr. Celeste Alvaro. 
Held in the new auditorium at the Centre for Addiction and Mental Health (CAMH), overlooking Queen Street West, the talk was inspired by the 20-year master plan envisioned by KPMB, Kearns Mancini Architects, and Montgomery Sisam Architects to transform CAMH's downtown campus into an urban village that connects to the local fabric of Toronto's heritage residential and industrial neighbourhoods. Discussing CAMH's revitalization, Hall, Liang, and Dr. Alvaro articulated how each phase of the campus' redevelopment sought to create a more open, healthier, and connected community and how the evolving design of the campus both reflects and changes our attitudes about mental health. The group also spoke to the future of mental health in the city of Toronto, sharing insight about the forthcoming Research & Discovery Center which will serve as a major research hub and further integrate CAMH into the community, continuing to de-stigmatize mental health and wellbeing.
"Architecture has the power to re-define our perceptions of places and the people who inhabit them," remarked KPMB Partner Mitchell Hall. "For the first time in history we are moving towards a future where mental health is not associated with fear and shame, but instead is embraced as a valuable tenet of the human experience. Designers play a critical role in shifting this perception."
The talk was followed by a guided outdoor walking tour of the campus, with a focus on CAMH's newest buildings – the Crisis & Critical Care and McCain Complex Care & Recovery, enhanced green spaces, Therapeutic Art Initiative, Sunshine Garden, and social enterprise partnerships.
This event was organized by DesignTO and supported by KPMB.
Read more in Spacing: Urban space as a catalyst for improving mental health care