Mitchell Hall and Robert G. Hill – inducted into the RAIC College of Fellows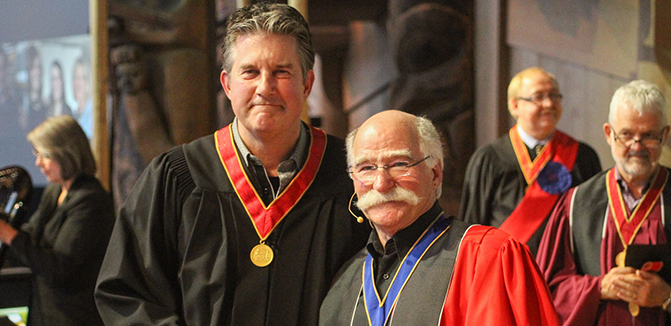 Article content
Big congratulations to Mitchell Hall and Robert G. Hill, who were inducted into the RAIC College of Fellows in Ottawa on May 25th.
Mitchell Hall, a Principal at KPMB and staff member since 1989, has demonstrated his ability to create innovative buildings through his attention to detail and vision on projects such as Canada's National Ballet School and Bridgepoint Active Heathcare.
Robert G. Hill, has served KPMB as an architect, librarian, archivist, and historian since 1987 and continues to provide invaluable support to projects through decades of research.
We are proud to have many staff members who have been with the firm since its early inception and have helped shape our standard for design.