Massey Hall Revitalization Project recognized with 2022 Lieutenant Governor's Ontario Heritage Award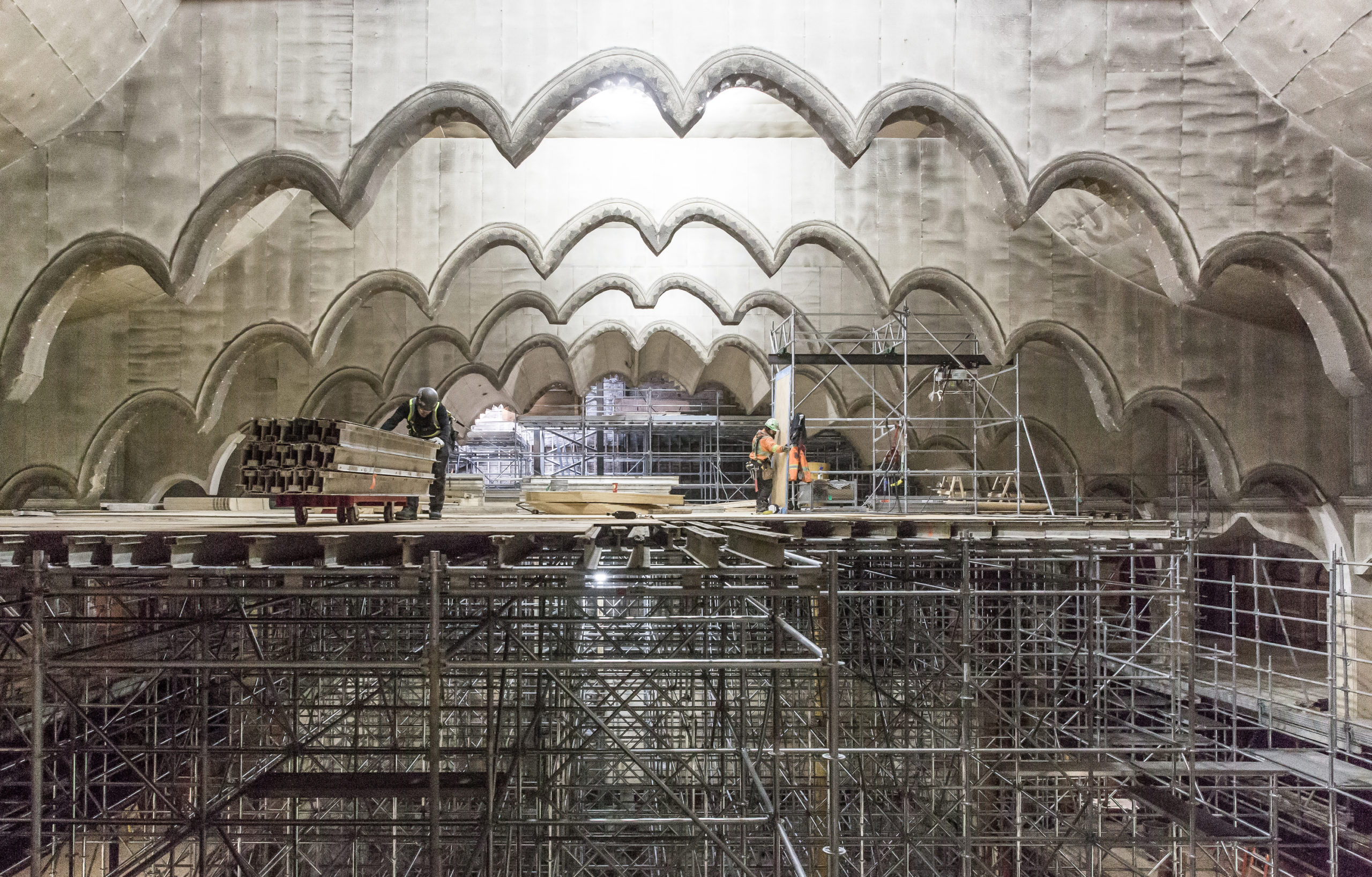 Article content
March 27, 2023
Celebrating architecture that makes exceptional contributions to cultural and natural heritage conservation, environmental sustainability, and biodiversity, the Lieutenant Governor's Ontario Heritage Award is handed out annually in five categories to commend outstanding accomplishments in heritage conservation across the province. 
The Massey Hall Revitalization Project received the award for Excellence in Conservation, one of the five awards presented by the Honourable Elizabeth Dowdeswell, Lieutenant Governor of Ontario, and John Ecker, Chair of the Ontario Heritage Trust's Board of Directors. 
"I am delighted to join the Ontario Heritage Trust in celebrating this year's exceptional award recipients. In a time of unprecedented change, their tireless efforts to help us understand context is crucial to navigate with wisdom and care," said the Honourable Elizabeth Dowdeswell.  
"When Ontarians are given the opportunity to discover and interact with cultural, political, architectural, technological and environmental history, they are more likely to better understand the world around us and better equipped to shape the path forward in a responsible way." 
Over a decade ago, we embarked on the multi-year renovation and expansion of Massey Hall, one of Toronto's most historic entertainment venues, alongside GBCA Architects, , Charcoalblue, Sound Space Vision, and a team of remarkable consultants and project partners. 
Massey Hall has a century-long legacy of bringing people together to celebrate both cemented and upcoming classical, jazz and new world music performers. Although the iconic hall underwent a complete exterior and interior renovation, it was important for us to honour this legacy. 
A comprehensive conservation strategy by GBCA Architects served as a guiding document in preserving various character-defining heritage elements of the hall, including the Moorish-styled auditorium, the Art Deco lobby, and the Palladian exterior. Upgraded stage acoustics throughout now enhance sound quality and the restored interiors harken back to the original grandeur of the venue. 
Acoustics consultants Sound Space Vision upgraded audio-visual systems and lighting technology, improving stage acoustics to support performers. And leading integrated theatre consultants Charcoalblue designed custom seating solutions, including an automated seating storage system that clears the orchestra level for audiences that prefer to enjoy a seatless music experience, and the addition of a parterre seating level surrounding the orchestra level.  
The new seating system allows the venue to host standing attendance shows for the first time, opening the Massey Hall experience to a more diverse range of artists and performances. 
A new building was also added to establish the Allied Music Centre, which is now home to both Massey and a newly opened, intimate entertainment venue, TD Music Hall. In the future, more spaces will be added for artistic development, music education, and community outreach.