Massey Hall Revitalization nominated for Toronto Built Heritage Award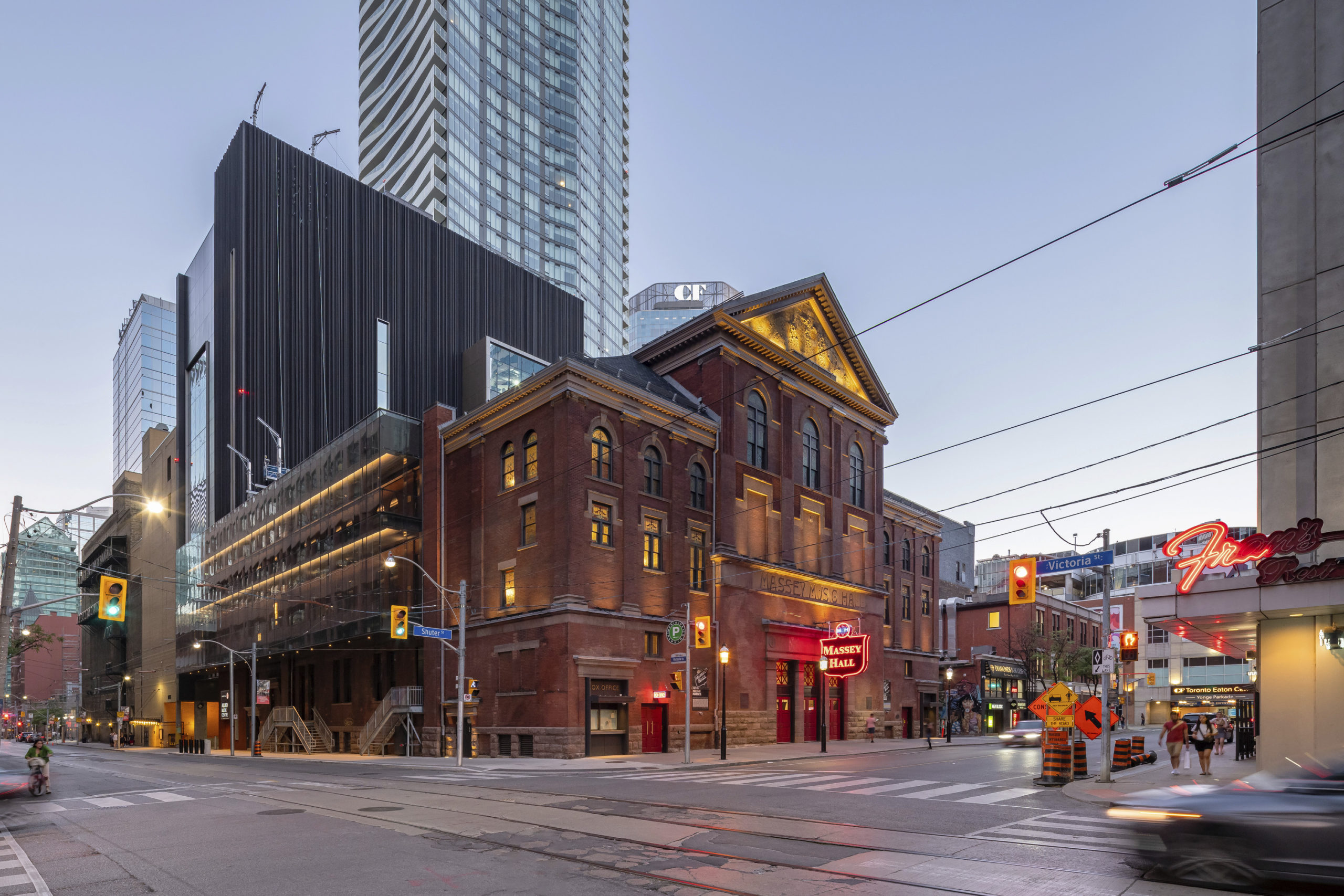 Article content
September 6, 2022
Last week, Heritage Toronto announced Massey Hall as a nominee for the 47th Annual Heritage Toronto Awards. Since 1974, the Heritage Toronto Awards have celebrated individuals, organizations, and the projects they create. Massey Hall is recognized under the Heritage Planning & Architecture category which takes into consideration the successful application of appropriate conversation and planning principles. 
This year's award recognizes 44 nominees across three categories: Book, Built Heritage and Public History. The Built Heritage nominees, which the Massey Hall restoration project is categorized under, include historic church restorations, landmark pavilions, and institutions that help makeup the city of Toronto's rich historic fabric. 
Since its opening in 1894, Massey Hall was designated under the Ontario Heritage Act and deemed a National Historic Site in 1982. The Massey Hall revitalization project was undertaken in partnership with heritage consultants, GBCA Architects, to modernize the iconic entertainment venue for the 21st century. A detailed conservation strategy was developed that served as a guiding document in preserving various character-defining heritage elements of the Hall, including the Moorish-styled auditorium, the Art Deco lobby and the Palladian exterior. Stage acoustics were upgraded throughout to enhance sound quality while interiors were recalibrated to original grandeur. The design scheme honours the building's history while providing Toronto and Canada with a state-of-the-art performance venue for the future. 
The winner of the 2022 Built Heritage Award will be announced at the 47th Annual Heritage Toronto Awards event, which will be held on Monday, October 17, 2022.