Massey Hall receives Honorable Mention at the 2023 International Architecture Awards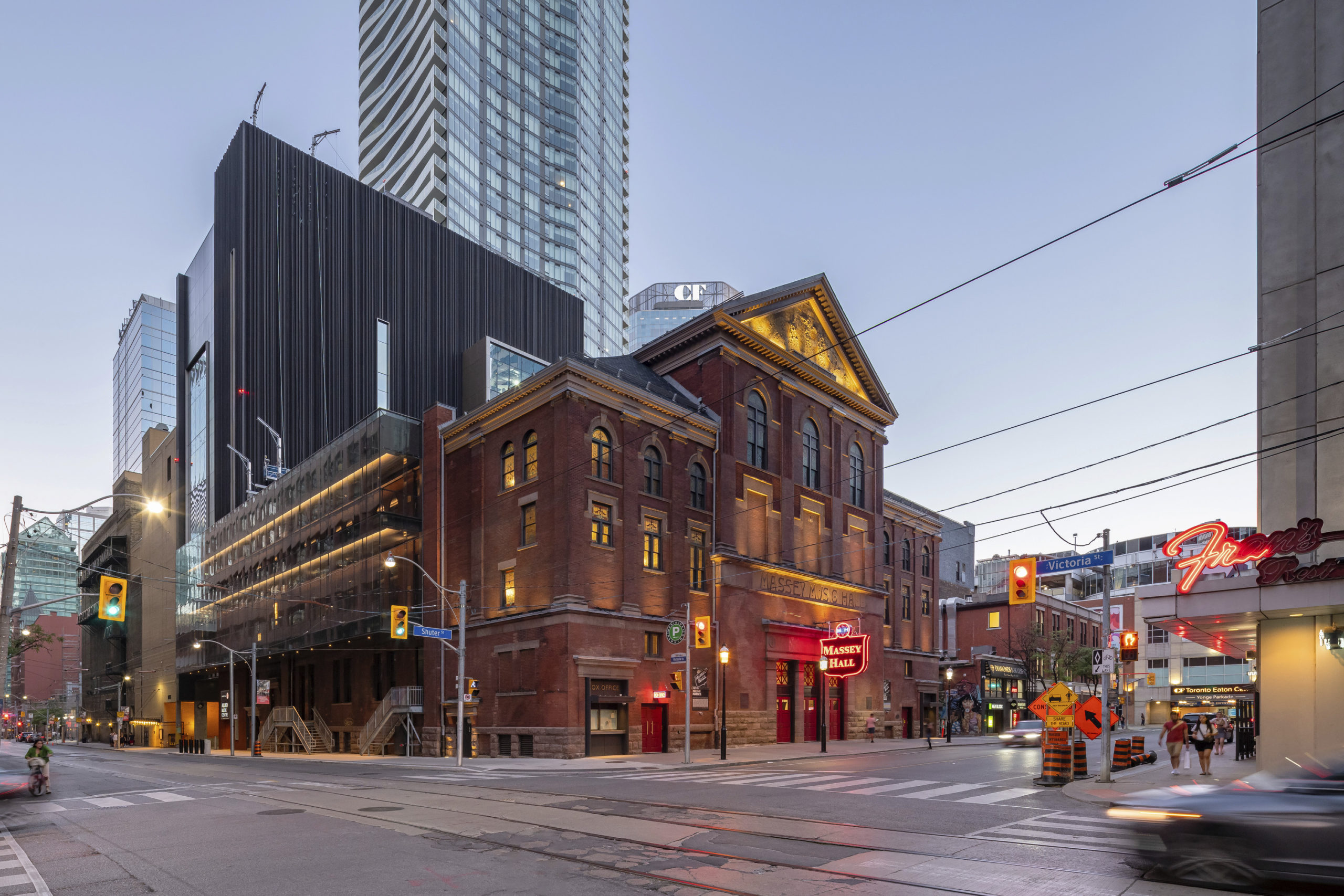 August 22, 2023
We're delighted to share that the Massey Hall Renovation and Expansion received an Honorable Mention at the 2023 International Architecture Awards, presented by the Chicago Athenaeum: Museum of Architecture and Design and The European Centre for Architecture Art Design and Urban Studies.  
Now in its 20th year, the International Architecture Awards is one of the oldest and most prestigious awards programs in the global architecture and design community, celebrating new and cutting-edge design worldwide. 
This year, an international jury comprised of several distinguished architects and designers selected 82 Honorable Mentions from a shortlist of over 850 projects. 
More than a decade in the making, the Massey Hall Renovation and Expansion ushered in a new chapter for one of Toronto's most historic entertainment venues. Together with GBCA Architects and a team of exceptional artisans and consultants, we embarked on a multi-year renovation and expansion project that outfitted the beloved venue with upgraded stage acoustics and audio-visual systems, restored interiors, custom seating solutions, and new performance support spaces, while preserving its character-defining heritage elements.